Wayne Rooney's 200th Goal Helping to Erase Memory of Difficult Year
Posted on: August 22, 2017, 05:00h.
Last updated on: August 22, 2017, 04:43h.
Last year was a season soccer star Wayne Rooney would like to forget and so far he is doing just that. The former Manchester United star scored his 200th Premier League goal on Monday with his new team Everton.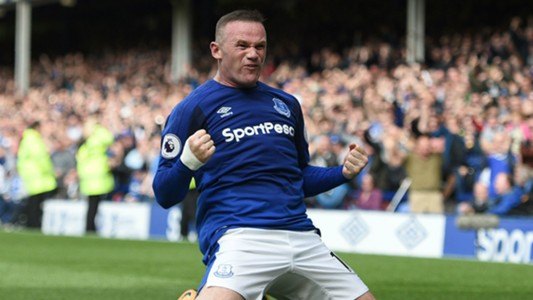 He is only the second player to achieve that feat. Alan Shearer ended his career with 260 goals in the elite UK soccer organization. After the game Rooney said he was touched to be in the exclusive club.
"To join Alan Shearer, that amount of goals, obviously a lot to do to catch Alan," Rooney joked. "No, but obviously it's a great moment and hopefully a lot more to come."
Rough Off Season
He certainly hopes he has more of these memories than the negative ones he had last year. In May the 31 year old hit the tabloids after he was spotted in Casino 235 in Manchester gambling heavy amounts of money. An unnamed sourced told the Sun newspaper that he witnessed the soccer star playing blackjack and roulette and estimated he lost $645,000.
"Wayne was being extremely reckless, laying down chips which amounted to massive bets," the source told the UK tabloid. "He was drinking bottles of beer. But he wasn't drunk. He was more interested in the gambling than drinking."
His links to wagering go all the way back to when he was 20 years old and first playing with Everton, the team he returned to this season after a 13-year career with Manchester United. In 2006, he settled with a bookmaker on gambling debts of $900,000 that he racked up putting money down on soccer and horseracing.
He wrote about his issues in a biography published the same year entitled, "Wayne Rooney: My Story So Far." In the book he relays a story about how his wife was furious that he had lost $65,000.
Rooney has also been an occasional visitor to Las Vegas. Five years ago he was spotted at a Las Vegas casino playing blackjack.
Return to Form
His on field fortunes have definitely changed for the better. The forward returned to his boyhood team, who signed him in 2004 at 18 for a nearly $33 million deal.
He then went to powerhouse Manchester United, where he helped lead them to a Premier League title five times. He also won the Champions League, Europa League, FA Cup and three League Cups during his career there.
But playing time last year was limited as he was relegated to being a substitute for most of the year. He made his intentions known that he wanted a transfer and it was rumored that he was going to sign with a Chinese team or come to the US and play in the Major League Soccer organization.
Being close to home won out over more money abroad. Returning to where his career began was a dream come true, he said. His salary was not disclosed.
"It is some time since I said that the only Premier League club I would play for other than Manchester United was Everton, so I am delighted that the move has happened," he said in a July 9 statement when the news was announced.
Latest Casino Stocks:
Retrieving stocks data...
Retrieving stocks data...
Retrieving stocks data...
Retrieving stocks data...
Retrieving stocks data...