Road to Kentucky Derby Goes Through Arkansas This Weekend, Game Winner and Improbable Promise Thrills
Posted on: March 15, 2019, 07:30h.
Last updated on: March 15, 2019, 07:59h.
It's a week later than expected, but the top two contenders for this year's Kentucky Derby will finally hit the track.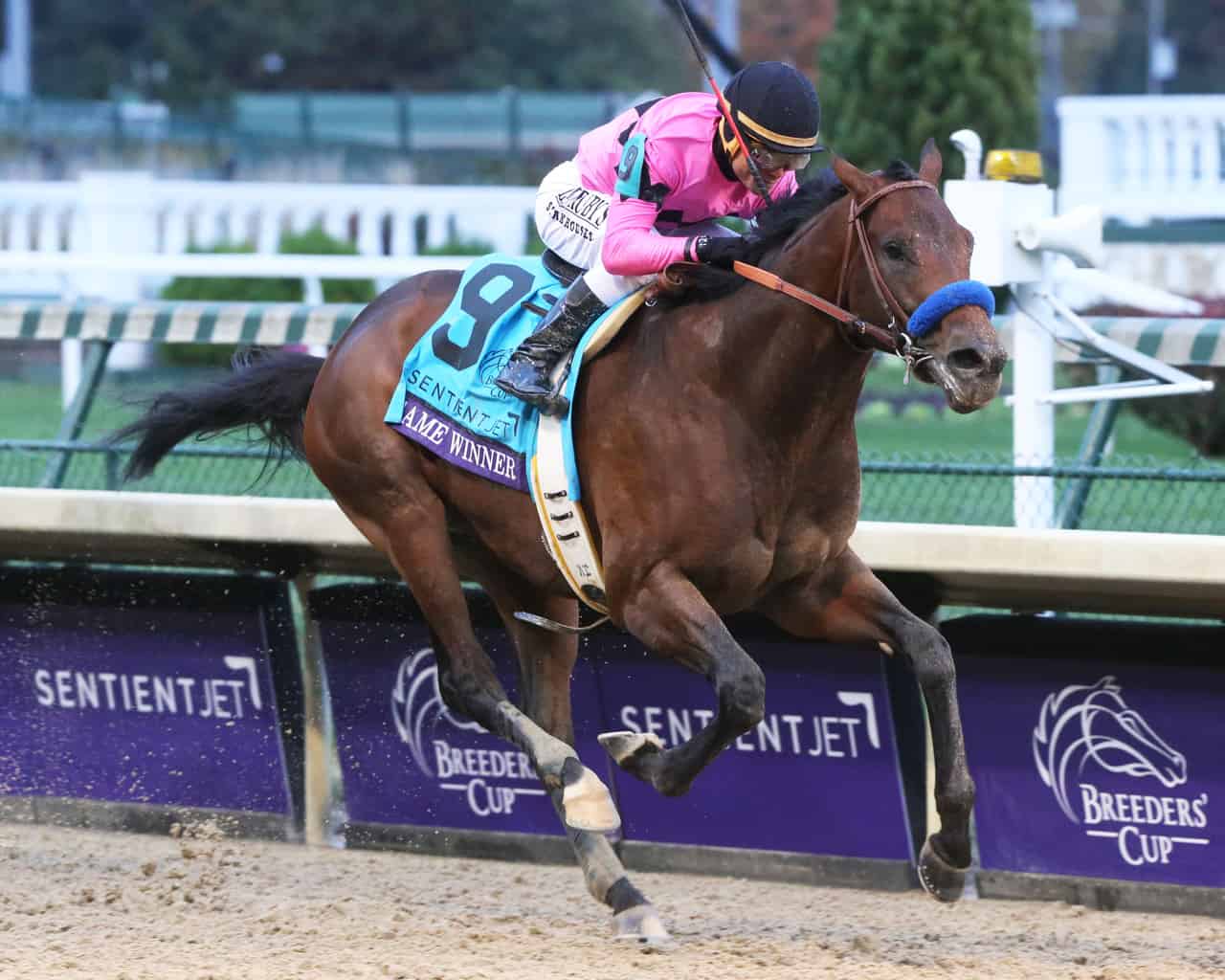 Even though Game Winner and Improbable won't face each other, this should rank as one of the most exciting weekends leading up to the Derby itself. The colts, both of whom are trained by Bob Baffert, will make their 2019 debuts in the Rebel Stakes at Oaklawn Racing and Gaming in Hot Springs, Arkansas, and they're bringing company.
The two horses were supposed to race in last weekend's San Felipe Stakes at Santa Anita, but the race was canceled after officials at the California track suspended racing because more than 20 horses have died there since December.
With several horses in need of a race to acquire qualifying points for the May 4 Derby, Oaklawn officials offered to run the 1-1/16th-mile race in two heats, if enough horses were entered. The winner of each heat will earn 37.5 points apiece.
In all, 19 horses are scheduled to run Saturday evening. Improbable is the 3-5 morning-line favorite in the first leg, which features nine horses, while Game Winner starts at 4-5 in the second.
"They're going be tough, those preps," Baffert said. "It will be tough to win one. We'll see what happens."
Galilean Prime Contender Against Improbable
Improbable — who won all three of his races as a 2-year-old — last raced in December. His main competition will likely be Galilean. The Jerry Hollendorfer-trained colt has won three of his four races, including last month's California Cup Derby by 4-1/2 lengths at Santa Anita.
"He's a very good prospect for us going on," Hollendorfer said. "We particularly like the last race that he had. We thought that he ran a very good race."
Galilean, with morning-line odds of 3-1, drew the eighth post, just inside of Improbable, who will start from the outside.
A possible value selection is Long Range Toddy, who will race from the second gate. With 10-1 morning-line odds, the Steven Asmussen-trained colt has run twice at Oaklawn already and finished third in last month's Southwest Stakes.
First Race for Game Winner Since November
Game Winner, who like his stablemate finished last weekend's round of Churchill Downs' Derby futures betting at 6-1, last raced in November, taking the Breeders' Cup Juvenile. Last year's champion two-year-old won all four of his starts.
His top competition will likely be Omaha Beach, who makes his stakes debut on Saturday. He's placed in the money in all five of his races, finally winning on Feb. 2 a seven-furlong race for maidens by nine lengths at Santa Anita.
The morning-line odds for Omaha Beach were set at 7-2.
Game Winner will start from the fifth gate on Saturday, next to Omaha Beach, who drew sixth.
Hollendorfer might have the value selection in the second leg with Gunmetal Gray coming from the eighth gate with 10-1 odds.
After ending last year with a disappointing fifth-place finish in the Juvenile, Gunmetal Gray has finished in the top two in two stakes races at Santa Anita. He won the Sham in January for his first stakes victory.
Both Rebel Stakes races will air on Fox Sports 2 Saturday, with coverage starting at 5 pm ET.