Oklahoma Gaming Compacts for Comanche Nation and Otoe-Missouria Tribe Approved
Posted on: June 9, 2020, 08:46h.
Last updated on: June 9, 2020, 10:58h.
Two new gaming compacts reached by tribes in Oklahoma with Governor Kevin Stitt (R) have been approved by the US Department of the Interior (DOI).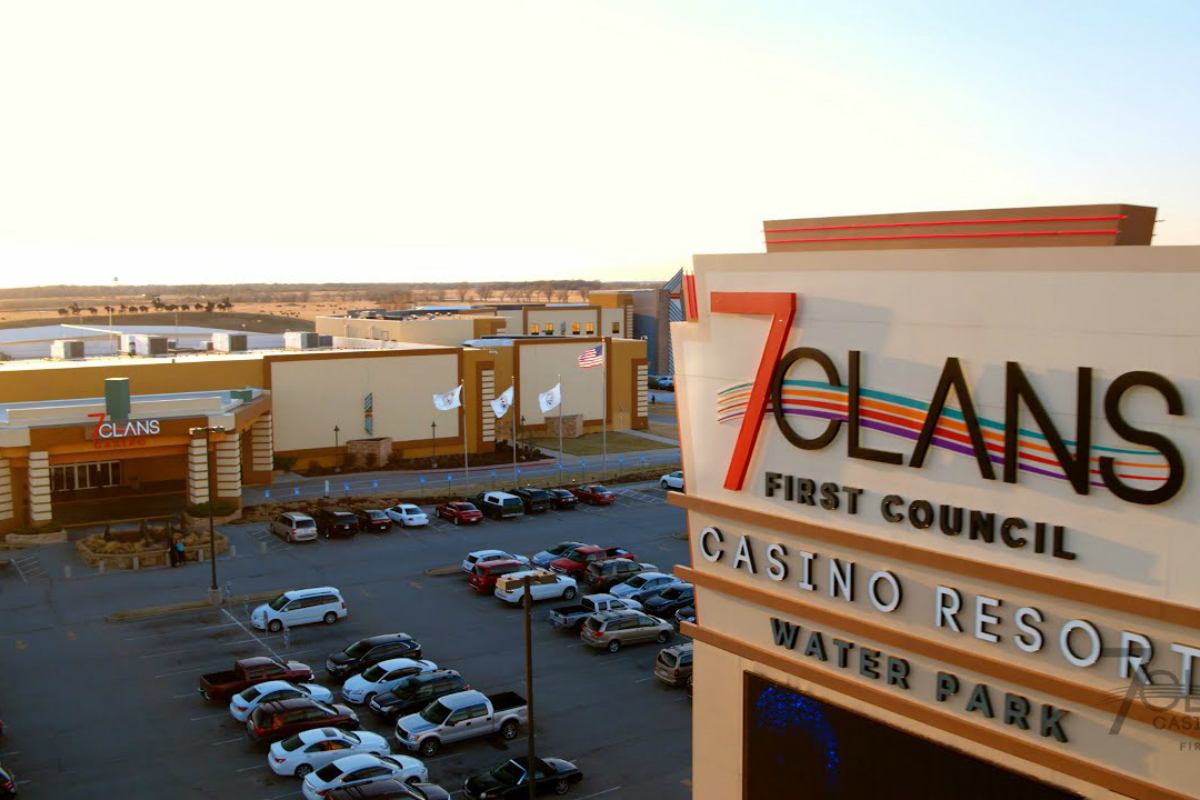 Following a 45-day review period, the DOI said the gaming compacts have been "deemed approved." Stitt and the Comanche Nation and Otoe-Missouria Tribe agreed to the terms in April.
I am extremely pleased to learn that these new compacts have been deemed approved by the federal government," Stitt said yesterday.
The governor continued, "I appreciate and respect the thoughtful leadership of Chairman Shotton (Otoe-Missouria Tribe) and Chairman Nelson (Comanche Nation), who worked hard to secure fair terms for their citizens, and whose contributions throughout the negotiations ensured a more level playing field and modernized gaming market in Oklahoma. With these new gaming compacts, Oklahoma is ushering in a new era of prosperity, opportunity, and partnership for the state and the Tribes."
It's also a new era of controversy for Oklahoma tribes and their gaming compacts with the state. Home to 35 federally recognized tribes that operate Class III gaming, many Oklahoma Native Americans remain at odds with the first-term governor regarding their casino privileges.
Governor Criticism
Stitt asserts that the gaming compacts for the 35 tribes that allow them to operate slot machines and table games expired January 1 following a 15-year run. The state's three largest and most powerful tribes – the Cherokee, Chickasaw, and Choctaw nations – argue the legal contracts automatically renewed for another 15 years.
The trio of Native American groups are suing Stitt on grounds that he cannot force them to renegotiate their gaming compacts. The suit has been joined by 12 other Oklahoma tribes.
Stitt wants the state to receive more money from tribal gaming, specifically the Cherokee, Chickasaw, and Choctaw casinos, which accounted for $47.9 million of the state's $138.6 million in gaming tax receipts during the latest fiscal year.
The three tribes contest Stitt is trying to divide the tribal nations by reaching new gaming compacts with the smaller Comanche Nation and Otoe-Missouria Tribe. The new terms actually allows them to reduce their Class III gaming tax liabilities. The contracts approved by the DOI additionally allow them to operate sports betting.
Cherokee, Chickasaw, and Choctaw leaders aren't alone in believing Stitt is overstepping his legal authority. Oklahoma Attorney General Mike Hunter – a Republican – says the governor has no right to authorize sports betting.
"I am deeply disappointed in Interior Secretary [David] Bernhardt's abdication of his responsibility to all of Oklahoma's Native American sovereigns, not just two," Hunter declared. "The tribes cannot begin operating under the terms of these compacts until the many questions that remain pending before the Oklahoma Supreme Court are resolved."
Gaming Expansion
The Comanche Nation paid the state $4.1 million in gaming taxes in the 2018 fiscal year. The Otoe-Missouria Tribe paid $1.9 million. By comparison, the Chickasaws paid $47.8 million, Choctaws $26.2 million, and Cherokees $16.5 million.
Stitt's new deal with the Comanche and Otoe-Missouria people allows them to build new casinos. However, while their current gaming venues must share 4.5 to six percent of their gross gaming revenue, any new casino would be taxed as high as 13 percent, the finale rate dependent on net win.