New Jersey Moves Closer to Fixed-Odds Racing, Monmouth Hopes to Offer It by July
Posted on: May 22, 2021, 11:35h.
Last updated on: May 23, 2021, 01:04h.
More than a year after New Jersey racing officials announced their intent to usher fixed-odds horse racing into the United States on a wider scale, it may soon become a reality. On Thursday, the state Assembly voted 74-0-1 to pass a bill that would establish the regulatory framework for the type of wagering some say is essential for the future of racing.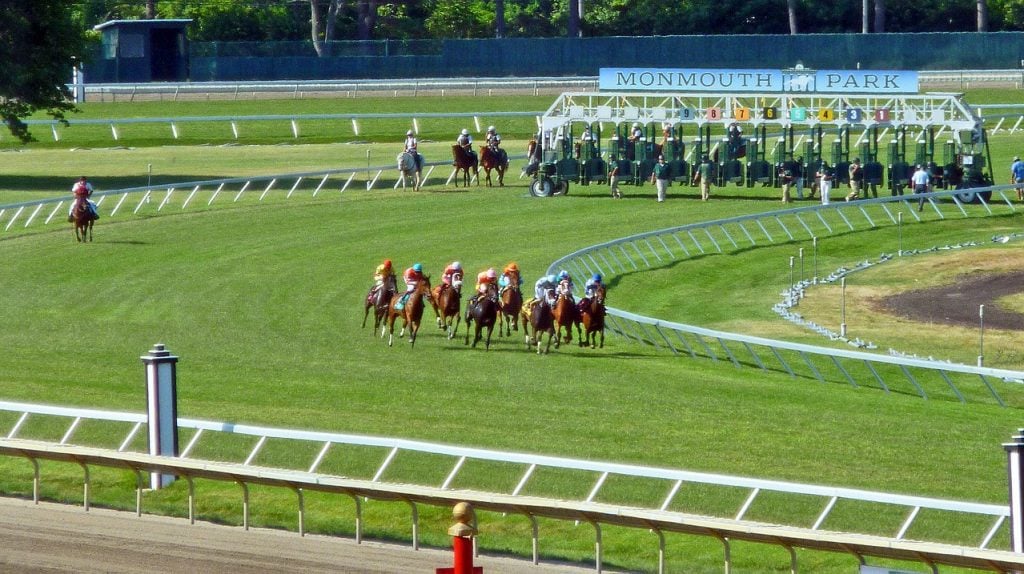 If the state Senate concurs and approves its version of the bill, it would then go to Gov. Phil Murphy for his signature.
If it becomes law, the New Jersey Division of Gaming Enforcement would be responsible for establishing rules and regulations surrounding fixed-odds racing within 90 days. However, the operator of the state's only thoroughbred track wants to get it launched well before then.
Our hope is that we can be up and running with fixed-odds wagering in time for the TVG.com Haskell Stakes on July 17," said Dennis Drazin, CEO and chairman of Monmouth Park operator Darby Development. "Or sooner if possible."
Monmouth Park starts its 2021 meet on Friday. The Oceanport track will run Fridays through Sundays through Sept. 26, with holiday cards on Memorial Day and Labor Day.
Aussie Company to Manage Fixed-Odds Product
In February 2020, Darby Development and the New Jersey Thoroughbred Horsemen's Association announced a deal with Australian-based BetMakers Technology Group. The 10-year agreement allows BetMakers to establish partnerships with licensed sportsbooks in New Jersey so those outlets could offer its customers fixed-odds racing.
BetMakers also said at the time it wanted to establish relationships with other tracks in the US and abroad. That would allow New Jersey bettors to have fixed-odds options on those tracks' races as well.
In a statement after Thursday's vote by the Assembly, BetMakers CEO Todd Buckingham said his company continues to work with other tracks and regulators on that effort.
"We can feel the support for fixed-odds as a solution to facilitate growth in the horse racing industry in the United States gaining momentum throughout the industry," Buckingham said.
Horse Racing Loses Ground to Sports Betting
With the exception of some sportsbooks in Nevada that only offer fixed-odds options on big events like the Kentucky Derby, wagering on horse racing in the US is strictly a pari-mutuel market.
That means bettors don't know the odds they'll have until post time, and sometimes, it even changes after the race starts as last-minute wagers are factored in the pool.
Fixed-odds proponents say the betting product, which is more in line with other forms of sports betting, is what the sport needs to broaden the fan base.
"I think the fixed-odds format is good because there are so many people are betting sports right now and they're used to that," Jim "Mattress Mack" McIngvale told Casino.org in an interview before the Kentucky Derby.
According to data from The Jockey Club, the annual racing handle has grown stagnant over the past decade. In 2003, nearly $15.2 billion was wagered across the country on horse racing. But last year, just $10.9 billion was bet. Since 2011, the total handle has exceeded $11 billion just twice.
Meanwhile, sports betting has exploded since the Supreme Court repealed PASPA three years ago. In 2018, just eight states offered the fixed-odds product, with seven coming on board after the May 14, 2018 ruling. Those states produced a total handle of $6.6 billion.
Last year, 19 states and the District of Columbia offered sports betting. The jurisdictions reported a handle of $21.5 billion, which does not include wagering totals from New York's retail sportsbooks, nor the ones at New Mexico's tribal casinos.
How Will Horsemen Get Their Cut
Supporters also say that fixed-odds wagering would allow tracks and sportsbooks to offer more betting options and give bettors certainty of their return when they make their wager. They show Australia as an example of a country that introduced fixed-odds into its racing market. It now makes up about 60 percent of the total handle.
However, unlike other sports, horsemen rely on wagering as a pivotal source of their income.
Horsemen and other stakeholders have raised concerns about the reduced takeout, or percentage the tracks hold to cover costs and help pay purses. Depending on the type of wager, the takeout can be in the high teens for a bet to win, or beyond 20 percent for a bet like a Pick Six.
To account for that, BetMakers has said that sportsbooks participating in the fixed-odds racing product will need to pay "rights fees" to the tracks.