Morgan Stanley: Macau Gaming Poised for Continued Growth, Firm Raises Mass Market Forecast
Posted on: May 10, 2018, 01:00h.
Last updated on: May 10, 2018, 10:19h.
Macau gaming should continue to see gross revenue growth "for the next few years." That's according to analysts at Morgan Stanley Asia, who opined this week that the enclave's casino industry is healthy.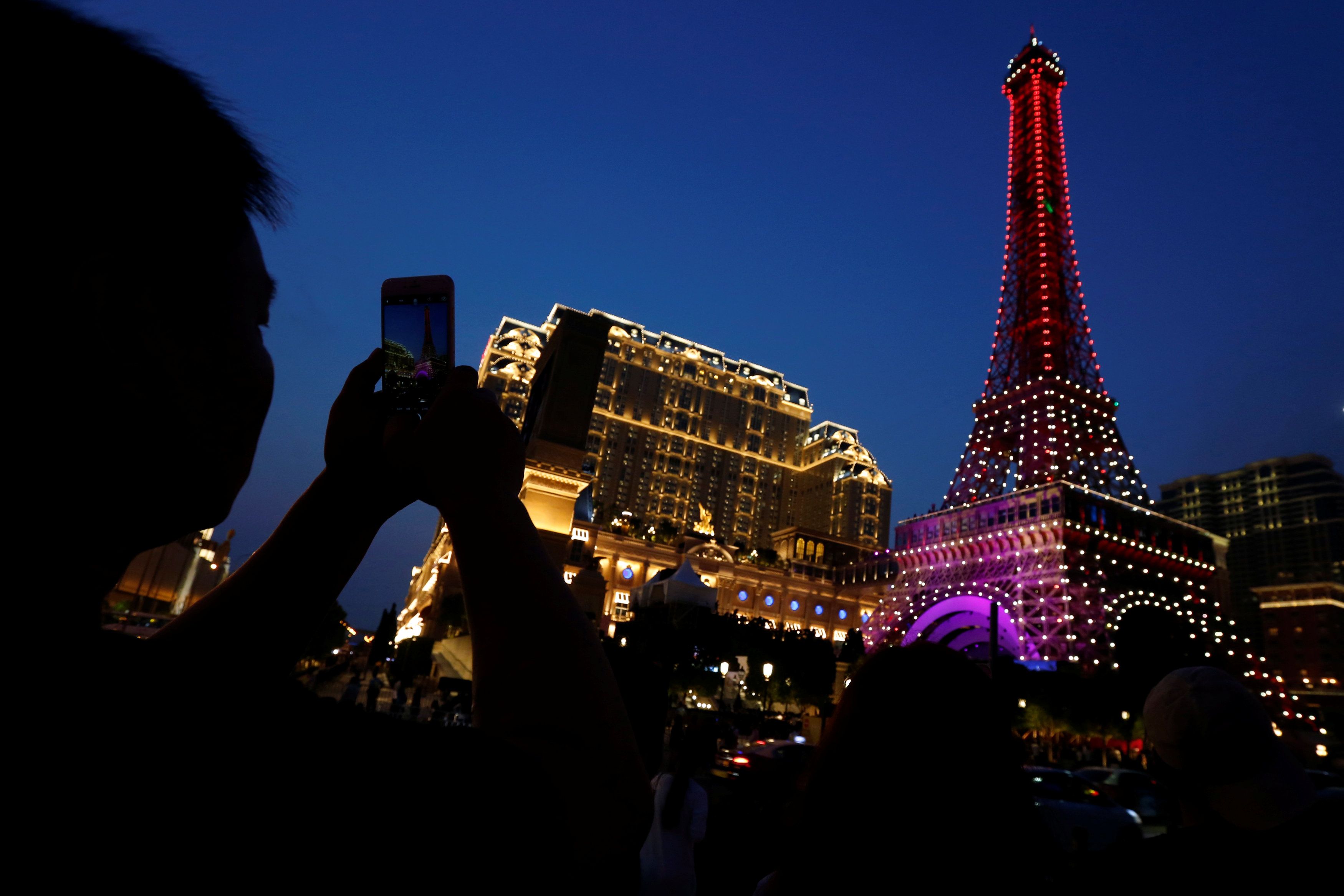 That isn't necessarily a surprise considering gross gaming revenue (GGR) climbed more than 19 percent in 2017 to $33.2 billion. Last year also ended three years of annual declines after enclave casinos posted their record high $45 billion win in 2013.
The upward trend is continuing in 2018. Through April, GGR is up 22.2 percent. Macau's six licensed casinos have won $12.6 billion during the four-month period.
Morgan Stanley analysts Praveen Choudhary and Jeremy An believe more fortunes are on the way.
Mass Market Expansion
China President Xi Jinping was primarily responsible for Macau gaming plummeting 38 percent from $45 billion in 2013 to $27.9 billion in 2016.
The People's Republic leader included junket operators that brought high rollers to Macau in his anti-corruption campaign. The federal scrutiny led to numerous VIP travel groups closing shop.
While casino companies were opposed to Xi's inclusion of junkets in the campaign, it perhaps forced them into transitioning to a more stable long-term business model.
With fewer high rollers in town, Macau casinos lessened their attention on the VIP in favor of catering to more of the mass market. A more family-oriented approach is now keeping rooms occupied, and casino floors busy.
Visitor arrivals increased 5.4 percent in 2017, with about 85 percent of incoming travelers arriving from Mainland China or Hong Kong. In 2018 through March, visitation is up nearly nine percent compared to the first quarter last year.
The continued influx of mass visitors has Morgan Stanley revising its full-year GGR forecast for the demographic. The financial firm upped its mass market gross gaming prediction to 17 percent (from 15 percent).
However, Choudhary and An at the same time reduced VIP expectations from 18 percent to 15 percent. Morgan Stanley's 2018 total GGR outlook remains unchanged at 16 percent, or about $38.5 billion.
Traffic Flow
Several new infrastructure improvements in Macau couldn't come at a more opportune time, as China's general public continues to see the enclave as a vacation destination.
Most importantly is the opening of the world's longest sea bridge that will connect Hong Kong to Macau.
The roughly $16 billion structure will reduce auto travel time from about four hours to just 45 minutes. The bridge also cuts time compared to ferry travel across the Pearl River. Sailing time (not including boarding and exiting times) for the Hong Kong to Macau turbo jet is 55 minutes.
Hong Kong is home to more than 7.4 million people, and is the 35th-largest economy in the world based on gross domestic product (GDP).
New ferry berths in Cotai will also make access to Macau's Strip easier for both mass market and VIP guests. The main drag is set to once again expand this year when SJM Holdings, Stanley Ho's casino empire that held a monopoly on Macau gaming for decades, opens its integrated resort there in the second half of 2018.
Similar Guides On This Topic