Macau Casino Stocks Look for Recovery After Losing $146 Billion
Posted on: February 18, 2017, 12:00h.
Last updated on: February 18, 2017, 10:27h.
Macau casino stocks are in recovery mode, but the overall consensus among financial analysts is that the rebound won't restore the massive value lost over the past three or so years.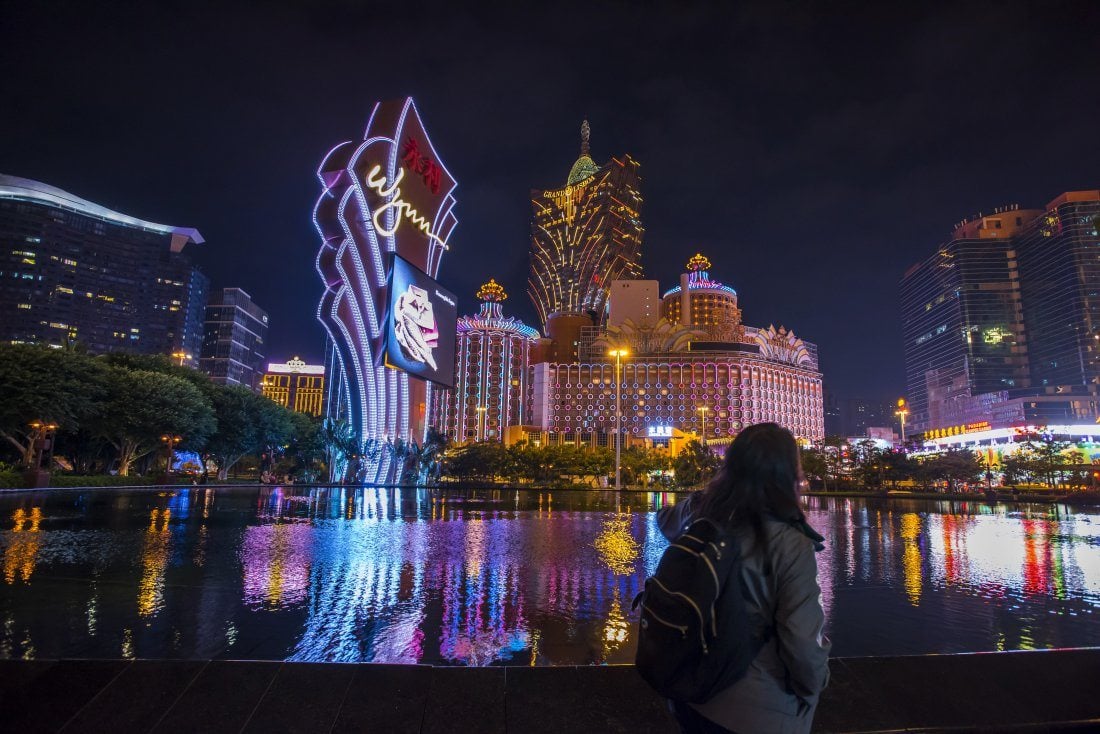 From Bloomberg to Barron's, market commentators are issuing stern warnings on the overall health of the Macau gaming and hospitality sectors. Multiple international casino companies are posting fourth quarter and full-year 2016 fiscal reports this week, and many are showing signs of underperforming compared to expectations.
MGM Resorts fell far short of previous earnings projections, as did Melco Crown.
"The market's being too bullish about the quantum of industry recovery," Vincent Khoo, an Asian gaming analyst, told Bloomberg.
The most prominent US gambling companies that are invested in Macau, MGM Resorts, Las Vegas Sands, and Wynn Resorts, are all trading lower this week on the New York Stock Exchange.
Between 2014 and 2016, publicly traded gambling stocks in Macau saw their overall value decrease by $146 billion.
VIP Crackdown Hurts Earnings
Three years ago, the Chinese government began cracking down on VIP junket operators that catered to the mainland's wealthy elite. Working in conjunction with the resort casinos, touring companies brought high rollers to the special administrative region via first-class travel, and loaned them large stakes of money to gamble with.
Directed by People's Republic President Xi Jinping, the crusade to reduce the alleged flowing of money out from under the communist party's control has worked. Total gross gaming revenue in Macau totaled $45 billion in 2013. Three years later, that figure shrunk in 2016 to $28 billion.
A renewed sense of enthusiasm developed following Macau posting six straight monthly gaming percentage year-over-year gains. In conjunction with a blossoming stock market, investors began venturing back into Macau casino stocks. Now they're being told by many experts to tread carefully. But it might already be too late.
The Bloomberg Macau Intelligence index that combines the six biggest Asian gaming stocks is up nearly 70 percent over the last 12 months. That means plenty of high-stakes investors have bought into the Macau recovery narrative.
Mediocrity New Norm
Financial observers keen on the Asian gambling sector don't believe Macau's attempts to appeal to the mass market will be able to generate the massive amounts of revenue that flooded the region from VIP players.
The city's casino operators have recently been undergoing a "Las Vegasization" of sorts. Similar to how the Nevada gambling mecca evolved into a family friendly destination over time, Macau is realizing a need to attract not only high-stakes gamblers, but also the more casual visitor.
It's largely thought that investors failed to identify the impact of China's potential crackdown on VIPs back in 2014. Shareholders paid a hefty price for the shortcoming, and some believe similar telling signs are once again present.
Casino companies that have spent billions in Macau properties must continue to portray optimism. Investors, of course, do not have such an obligation.
Similar Guides On This Topic