JPMorgan Forecasts Macau Gross Gaming Revenue Slowdown in 2019
Posted on: January 3, 2019, 12:57h.
Last updated on: January 3, 2019, 12:57h.
Gaming analysts at JPMorgan say the days of double-digit gross gambling revenue growth (GGR) for the enclave's six licensed casino operators are over, at least temporarily. And when it comes to full-year forecasts, the experts have proven to be quite accurate.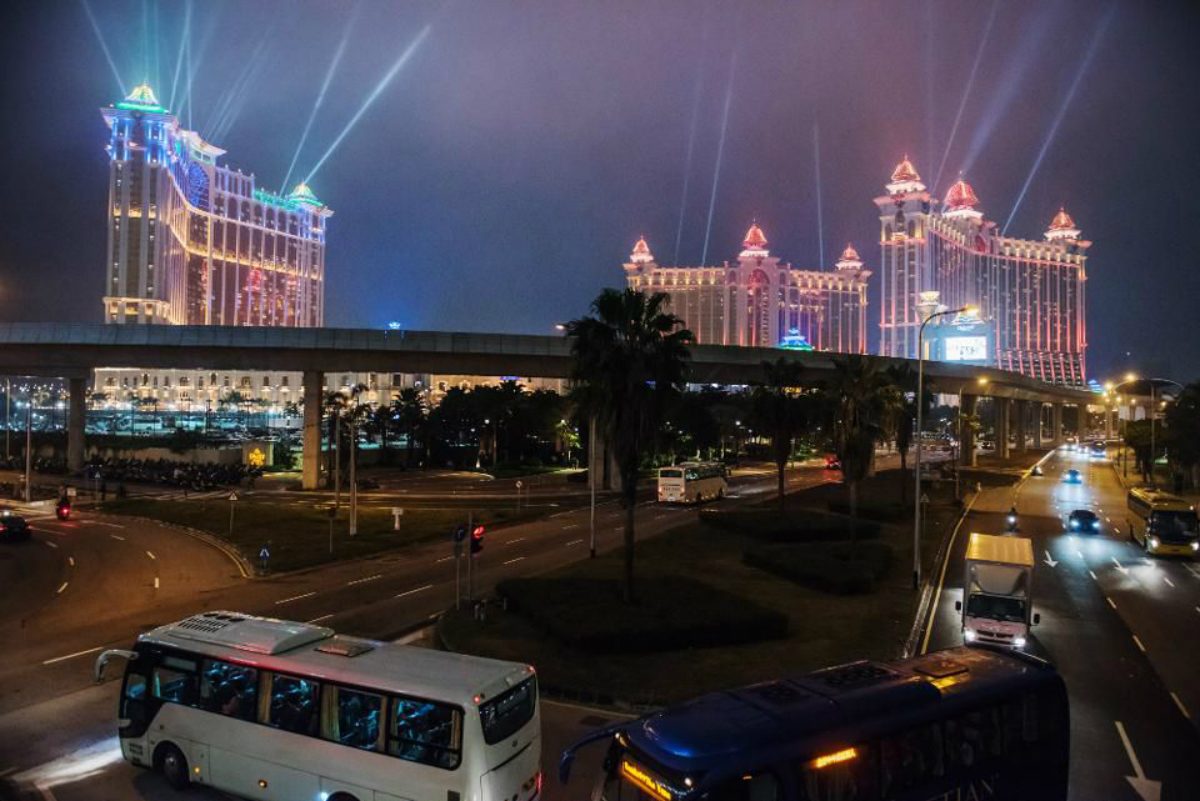 In their 2019 Macau gaming outlook, JPMorgan analysts DS Kim and Sean Zhuang predict GGR will increase in the single digits this year. However, they believe the industry can return to double-digit growth in 2020.
A host of concerns linger over the world's richest gambling hub. The licenses for SJM Holdings and MGM China are set to expire in 2020, and the permits for Sands China, Wynn Macau, Galaxy Entertainment, and Melco Resorts will terminate two years later.
The Macau government is reviewing all aspects of the industry ahead of the renewal periods, and are expected to impose new regulatory conditions and higher permit costs and/or taxes. The ongoing trade war between the US and China presents additional trepidations in the months ahead.
JPMorgan says Sands, Wynn, and MGM – the three US gaming companies licensed in Macau – now control 60 percent of the casino market.
Don't Bet Against Analysts
Macau casinos won $37.54 billion last year, their biggest win since 2014. The surge represented a 14 percent gain on 2017.
While analysts didn't get December 2018 right – the general forecast was modest single-digit growth and the month came in up a shocking 17 percent – when it comes to full-year predictions, the experts have shown to be rather proficient oracles.
In December of 2017, Bloomberg reported that the average prediction of 10 gaming analysts for GGR in 2018 would come in at 14 percent – dead accurate.
Bloomberg Intelligence Gaming and Lodging analyst Margaret Huang said at the time that the growth would be the result of larger mass market play, and a VIP rebound. JPMorgan reported this week that general public play increased 17 percent in 2018, and high roller revenue surged 11 percent.
Odds Against 2019 Record
A host of variables could impact the year ahead, but if Macau casinos manage to post as much as 10 percent growth, the enclave would record its third-highest GGR haul in history at more than $41 billion.
The all-time mark, a little over $45 billion, came in 2014. To break through that ceiling, casinos would need to more than double top-level expectations and grow GGR by 20 percent.
Should the US and China resolve its trade tensions, and Macau's six licensed operators see their concessions renewed in the coming years, analysts believe there's more room for higher wins in the years ahead.
The budding Cotai Strip continues to expand, as does the number of tourists entering the enclave. The 2018 opening of the Hong Kong to Macau bridge, which slashes auto travel time between the two enclaves from four hours to 40 minutes, is expected to greatly increase mass market visitation.
Analysts at Morgan Stanley believe GGR could hit $53 billion by 2022.
Similar Guides On This Topic
Latest Casino Stocks:
Retrieving stocks data...
Retrieving stocks data...
Retrieving stocks data...
Retrieving stocks data...
Retrieving stocks data...