Google Agrees to Russian Blackout of Online Gambling Sites and Paltry Fine, Dodging Complete Crackdown
Posted on: January 18, 2019, 06:42h.
Last updated on: January 18, 2019, 06:42h.
Google — which rules the online universe in the West — has had to eat a small slice of humble pie in Russia, where the country's official regulator, known as Roskomnadzor, has reportedly issued a comply-or-die directive to the mammoth internet search engine.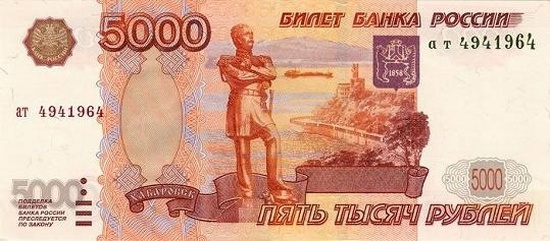 Online gambling sites showing up on Russian PCs and laptops are among the reasons authorities have been cracking down and doing something few of us in the US, UK, or EU can imagine: bringing the internet technology giant to its knees, even if the pain it caused those kneecaps wasn't quite backroom Mafia-level.
According to Russian news site Fontanka.ru, Google has begun to filter search queries as demanded by the country's laws, where certain websites are banned by regulators. These include those involving gambling, according to the Moscow Times.
The report says other banned topics include child pornography, suicide, drugs, and the sale of alcohol in a country said to have one of the highest per capita rates of liquor consumption on the planet at an estimated 64 cups per human per year.
That's according to a 2011 World Health Organization report, which also noted that Russians are much more likely to consume hard liquor like vodka, compared to wine or beer, which are more popular in most Western countries.
Threatened with a complete block, Google has reportedly acquiesced to Russian regulators.
Petite Smackdown
In response to the Russian threat of a shutdown, Google also paid a fine, never even filing an appeal challenging the penalty, the report claimed.
Specifically, the media monster was fined 500,000 rubles, according to the Moscow Times. At just over $7,500, of course, that's probably less than the company spends in a week on recyclable napkins in its company commissary in Mountain View, California, but we digress.
Google's media relations office did not respond to a request by Casino.org for comment on the Russian news report.
Regarding this controversy, the UK's Sky News explained that search engines seen in Russia must be connected to a filtering system — known as FGIS — so Russian officials can limit which websites users can view in the country. In addition, Russian-based providers, including Yandex, Sputnik, and Mail.ru, recently agreed to be filtered, too, Sky News reports said.
A November 2012 ruling in the Supreme Court of the Russian Federation determined that internet service providers (ISPs) were responsible for blocking gambling sites that were illegally offering games in Russia, according to a 2014 report from Casino.org.
Among the sites at that time that were blocked were PokerStars, as well as UK bookmakers, including Ladbrokes and SportingBet. A list of blocked sites featured many other popular poker, casino, and sports betting sites like Carbon Poker, the Russian PartyPoker.net site, and some affiliate sites.
In total, about 50 gambling-related sites were blocked, Casino.org reported in the 2014 story.
By 2018, most online gambling and casino games were already banned in Russia, according to Casino.org. The report said that Russian gamblers were able to take advantage of a loophole by accessing foreign-based online betting sites. In response, the government required that ISPs block gambling-related websites to all Russian-based devices, Casino.org reported last year.
Land-based gambling continued to be legal in Russia as of 2018 in these regions: Altai Krai, Krasnodar Krai, Kaliningrad Oblast, and Primorsky Krai after a law was approved for specific brick-and-mortar gaming venue areas in 2009.
In 2014, authorities added Crimea and Sochi, following the Winter Olympics in the latter city.
With an estimated $11.8 billion spent on sports betting in Russia each year, experts estimate that only 35 percent of that goes to state-approved institutions, with the rest swallowed up by illegal operations.
China Continues Ban of Online Gambling
Meanwhile, China also has banned online gambling. Brick-and-mortar gambling is illegal on the Chinese mainland as well, with the exception of the national lottery and the state-run sports lottery. Macau — a special administrative region that pulls in more GGR than Las Vegas — is a carve-out that offers casinos on a par with the Strip to some of the world's best-bankrolled gamblers.
Similarly, Google has been banned in China since 2010. British technology news site The Register reported that more than 100 Google employees have signed a petition against the company for working on a censored version of its search engine for the Asian nation which has become increasingly blatant in its human rights violations and censorship.
Reports that Google may be working on a censored version of its search engine in China — which goes by the code name of Project Dragonfly — have been met by protests in as many as 10 countries in which the search engine behemoth has offices.
Similar Guides On This Topic