Colleges Dealing with Federal Bribery Investigation; Louisville's Rick Pitino Removed
Posted on: September 28, 2017, 03:00h.
Last updated on: September 28, 2017, 05:39h.
The other shoes are dropping all over the country as college basketball programs are dealing with the fallout over the FBI investigation into alleged illegal relationships with Adidas representatives and sports agents.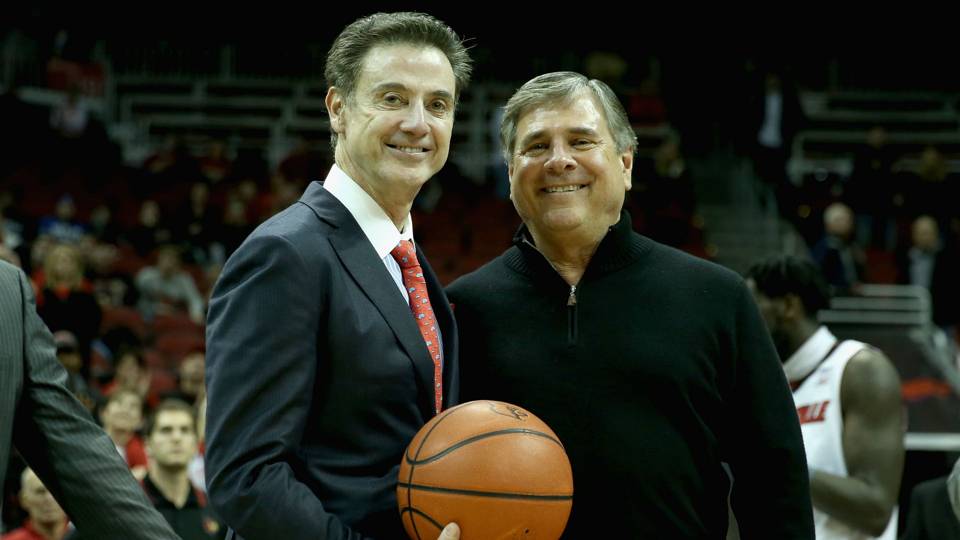 On Wednesday legendary Louisville Coach Rick Pitino was put on unpaid administrative leave by university president Greg Postel.
The 65-year-old coach said in a statement released by his lawyer, that he was "completely shocked" about the charges that someone in his program had been given money by the shoe company to steer a high school player to sign with his team.
One report said it was Pitino that is referenced in the indictment. The player has been suspended indefinitely and Postel also placed the athletic director Tom Jurich on paid leave.
"I'm more angry than embarrassed," Postel said Wednesday at a news conference. It is vital for this university to strictly adhere to the NCAA rules and of course federal law. Failure to do that would be a tacit endorsement of unethical and criminal behavior."
One Scandal too Many
It was the latest embarrassing incident for the NCAA Championship winning Pitino, who has a 416-143 record over 16 years at Louisville. He was slated to serve a five-game suspension this season for an episode where an assistant coach reportedly hired prostitutes to have sex parties with players and recruits in the team's dormitory from 2010-2014.
Though he denied knowing about the event the NCAA ordered the program to vacate 123 victories and receive four years probation. He was also embroiled in a 2003 occasion where he admitted to having an extramarital affair and later paid for the woman to have an abortion. She was arrested in 2009 after trying to extort money from him.
Though Pitino has not yet been charged in the FBI inquiry, the college's alleged participation was enough for Postel to act. The coach's lawyer told the Louisville Courier-Journal the disciplinary measure has "effectively fired" his client.
Dominos Falling
Other colleges might have to make similar decisions in the coming weeks. Miami is another unnamed school in the indictment, but that institution's president, Julio Frenk said they had confirmed with the US Attorney's office that they were looking into the conduct of one of their basketball coaches in regards to a recruit that may have received money to play for the squad.
The four assistant coaches that were arrested on Tuesday were learning their fate the following day. University of Arizona has started the process of firing Emanuel Richardson. Auburn's Chuck Person has been suspended without pay. Oklahoma State's Lamont Evans and USC's Tony Bland were suspended with pay.
Apparently there could be more names in the future as New York FBI Assistant Director in Charge William Sweeney said Tuesday that they are still conducting operations.
"We have your playbook," he said. "Our investigation is ongoing, and we are conducting additional interviews as we speak."