Caesars Threatens to Sink $90 Million Horseshoe Indiana Expansion Unless State Voids License Fee
Posted on: March 13, 2018, 12:00h.
Last updated on: March 13, 2018, 09:16h.
Caesars Entertainment is telling the Indiana Gaming Commission (IGC) that unless it withdraws a $50 million license transfer fee on its acquisition of two horse racetrack racinos, it will consider abandoning expansion plans at its Horseshoe Southern Indiana riverboat.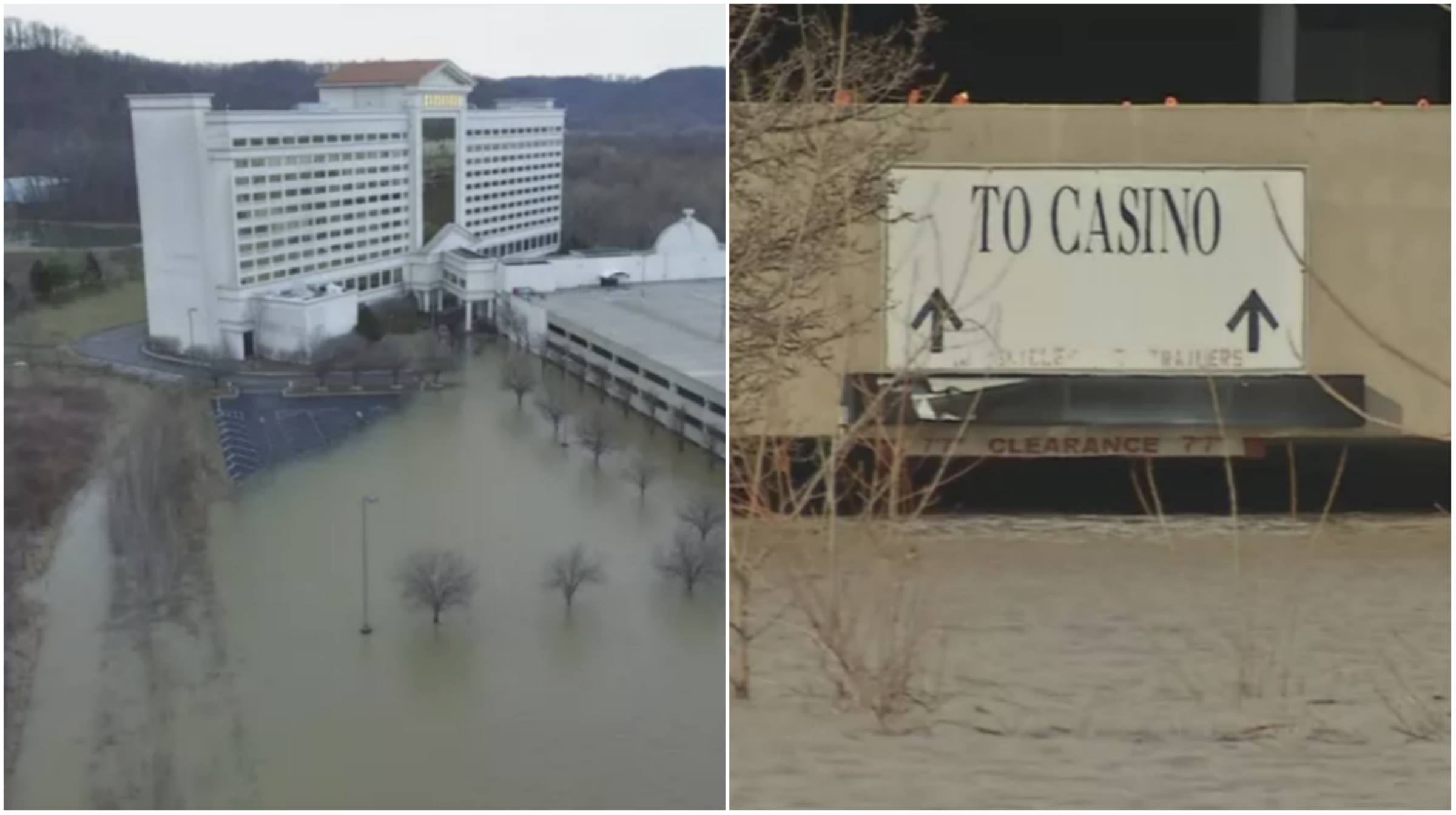 Last fall, Caesars agreed to purchase Hoosier Park in Anderson and Indiana Grand in Shelbyville from Centaur Gaming for $1.7 billion. But under a fuzzy state gaming law, the Las Vegas-based casino giant could be on the hook to pay a $50 million transfer fee for the venues.
According to communications obtained by the Indianapolis Business Journal, Caesars EVP and General Counsel Tim Donovan wrote in an email this month to IGC Executive Director Sara Gonso Tait that read, "Caesars is now facing some very difficult decisions with regard to its proposed $90 million investment in southern Indiana."
Indiana gaming law mandates that when a casino license is transferred, a $50 million fee is required to complete the deal. However, there are a few exceptions, with the most notable being when the issuer has filed for bankruptcy.
In 2010, just two years after Centaur obtained its gaming licenses, the company filed for Chapter 11 bankruptcy. It's since recovered and stabilized under a new business arrangement, but the bankruptcy is the grounds for Caesars' fee waiver appeal.
In addition to Horseshoe Southern Indiana, Caesars also owns Horseshoe Hammond in the northwest part of the state.
Horseshoe Expansion
Caesars was set to unveil its Horseshoe Southern Indiana plans at a March 8 IGC meeting, but the company canceled the presentation after learning that the $50 million fee might still be imposed.
In 2015, Indiana passed legislation that allows the state's riverboat casinos to expand to dry land, so long as they do it near their existing properties. Caesars is planning a $90 million project to replace "The Boat," as the Horseshoe Southern Indiana is commonly called.
The vessel that presently sits in the Ohio River near Louisville, Kentucky, was recently closed for five days due to severe flooding. Caesars wants to build a casino resort that is better protected against Mother Nature, but the company might abandon those plans unless the $50 million is waived.
Attorney Elizabeth Cierzniak, who is representing Caesars in Indiana, recently left a voicemail for the IGC obtained by the Indianapolis Business Journal that declared, "If we don't get a favorable resolution of this … they're (Caesars) going to have to reconsider the entire investment."
The Indianapolis Business Journal obtained the communications through an open records request.
IGC Verdict TBD
The Indiana Gaming Commission hasn't formally decided whether the $50 million fee applies. Its staff, however, seemingly has.
"The commission staff has reviewed the document submitted by Caesars, and we respectfully disagree with their conclusion," IGC Deputy Director Jennifer Reske said in a state memo. "Commission staff has conducted a thorough review of the applicability of the fee, and it is staff's position that the fee does apply."
However, Reske added that the IGC staff's role, which she and Tait are a part of, is to simply make recommendations to the seven-member Commission. The IGC is expected to further discuss the matter at a meeting in May or June.