British Tennis Player May Have Been Poisoned by Gambling Syndicate … with Rat Urine
Posted on: August 13, 2016, 09:49h.
Last updated on: August 13, 2016, 09:49h.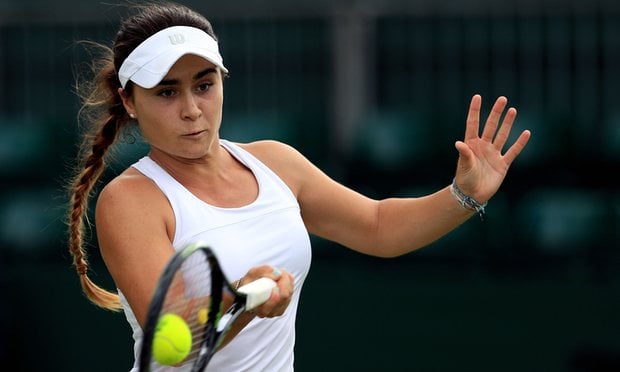 A British tennis player who fell ill in the lead-up to her quarter final match at the Wimbledon Girls' Singles Tennis Championships last month may have been deliberately poisoned. Gabriella Taylor, 18, who is ranked 381 in the world, was struck down by a mysterious and ultimately life-threatening illness just 45 minutes into her match against the USA's Kayla Day.
Taylor spent four days in intensive care, before doctors diagnosed a rare strain of Leptospirosis, a disease most commonly transmitted through rat urine. The bacteria is so rare in the UK, in fact, that police are treating it as highly suspicious and have launched a criminal investigation.
One theory they're investigating is that Taylor was poisoned by a gambling syndicate in a deliberate attempt to sabotage the match; another is that the culprit is a rival player or coach.
Bags Left Unattended
"Merton police are investigating an allegation of poisoning with intent to endanger life or cause grievous bodily harm," said a Scotland Yard spokesman said. "The allegation was received by officers on August 5 with the incident alleged to have taken place at an address in Wimbledon between July 1 and 10.
"The victim was taken ill on July 6. It is unknown where or when the poison was ingested. The victim, an 18-year-old woman, received hospital treatment and is still recovering. There have been no arrests and enquiries continue."
Taylor's mother, Milena Taylor, told UK newspaper the Telegraph this week that her daughters' bags with her drinks were often left unattended in the players' lounge and could have proved easy prey for a saboteur. But because the bacteria has an incubation period of up to two weeks, it's impossible to know when the supposed poisoner struck.
The Wimbledon Poisoner
"What happened to Gabriella has opened our eyes to a world we did not know existed," said her mother. "In the past we have been very naïve, but from now on we will be extra careful and make sure we know exactly what she eats and drinks when she is on the tour."
Gambling syndicates have been known to sabotage sporting events in the past, perhaps most notably in 1997 when an Asian betting syndicate cut the power to the floodlights at two high profile English Premier League soccer games.
Tennis has had its fair share of match-fixing scandals too; in January, it was reported that documents passed to the BBC and Buzzfeed News by anonymous whistleblowers alleged that 16 top-level players, who remain unnamed, are strongly suspected of throwing matches in the past decade.
Similar Guides On This Topic
Latest Casino Stocks:
Retrieving stocks data...
Retrieving stocks data...
Retrieving stocks data...
Retrieving stocks data...
Retrieving stocks data...