China's Anti-Corruption Drive Could Still Hurt Macau's Economic Recovery, Market Analysts Warn
Posted on: May 24, 2017, 02:56h.
Last updated on: May 24, 2017, 01:01h.
An anti-graft and corruption campaign in China has been ongoing for more than two years. For a while, the government in Beijing seemed to be focussing on casino junket operators in Macau, with sweeps that resulted in arrests of casino executives as well as junior-level employees.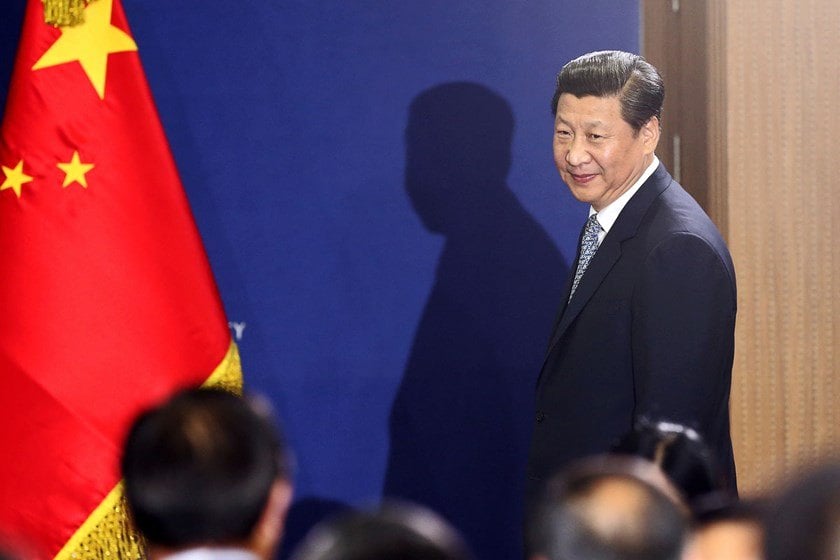 The attention on casino marketers seems to have subsided, and since the last big bust, as casinos move away from a reliance on high-rollers, Macau's economy seems to be getting healthy again. But according to investment brokerage firm Sanford C. Bernstein in a warning to investors, that rebounding economy remains vulnerable to the whims of Chinese authorities and President Xi Jinping.
"There is no guarantee that the anti-corruption campaign continues to soften; it could intensify again," the company told its clients in a memo this week.

"We have repeatedly highlighted the [Chinese government's] policy risks that can create headwinds for Macau's gaming sector."
Cautious Rebound
China's anti-corruption drive, which kicked off in 2014, scared off many high-rollers who comprise Macau's VIP segment with tightened controls on the junket industry that arranged their trips to China.
Analysts say the crackdown contributed to an economic slump in Macau that lasted for more than two years. Macau appeared to bottom out about a year ago, and has since enjoyed rising revenues for nine consecutive months through April.
In early May, Melco International chairman and CEO Lawrence Ho told shareholders that he believed Macau's gaming industry would return to its 2013 peak size of $45 billion by 2022.
"The crackdown wasn't really focused on gaming," Ho explained. "It was focused on anti-corruption and anti-extravagance. Gaming, like all luxury sectors, was really just collateral damage."
Ho said the worst impacts from the crackdown had passed.
"The middle class and wealthy individuals in China, who didn't do anything wrong, have realized they're in the clear, and can now go back to living upscale [lives] and having fun."
About Face?
Meanwhile, Macau has curbed in its reliance on the VIP sector that once accounted for some 60 percent of revenues and reinvented itself as a destination for the middle classes, largely with the support of Beijing.
But news earlier this month about ATM machines in Macau being retrofitted with face recognition technology gave China observers a pause. The technological upgrade suggested that Beijing still might have significant concerns about capital flight from the mainland and money laundering in Macau.
"Over the past year, the anti-corruption campaign appears to be moderating," the Bernstein analysts said. "However, in March and April 2017, we noticed a small spike in anti-corruption related activity. It is too early to call this a new trend, but it could indicate slowing of the moderation, and may in fact be a pick-up in activity."
Similar Guides On This Topic
Latest Casino Stocks:
Retrieving stocks data...
Retrieving stocks data...
Retrieving stocks data...
Retrieving stocks data...
Retrieving stocks data...