WSOP Announces Schedule for 2021 Tournament at Rio
The world's premier poker event, the World Series of Poker (WSOP), is back in 2021, and the schedule of events are official.
The WSOP takes place from Sep. 30 to Nov. 23, 2021 at Rio Las Vegas, and includes 88 bracelet events.
Bracelets are a big deal to poker players, despite them being mostly dudes. We don't judge.
It's time for a gratuitous photo of dogs pretending to play poker!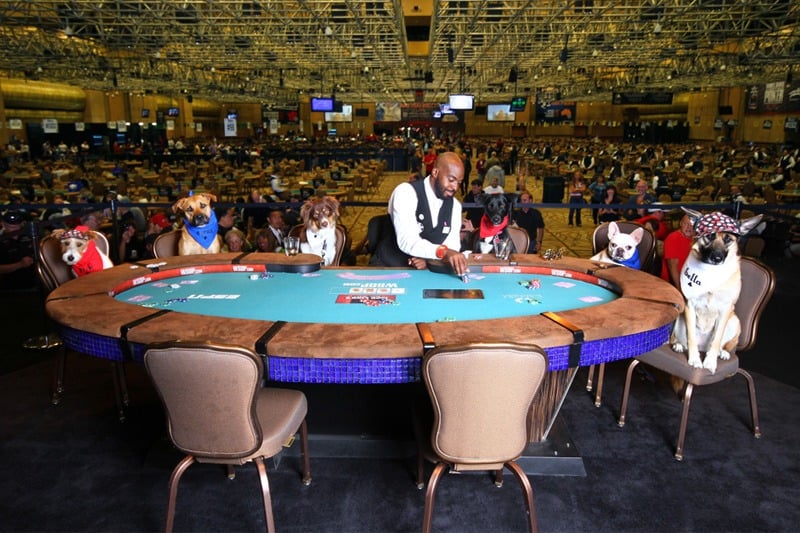 The 2021 WSOP follows a weird event last year, as competitors couldn't play in-person due to the COVID-19 crisis. There was a virtual tournament, but the winners pretty much know their
accomplishments will have an asterisk attached to them.
All due respect, Damian Salas, whoever that might be.
Due to online gambling regulations, the only U.S. contenders in the 2020 WSOP were from Nevada and New Jersey. Like we said, weird.
The WSOP should rebound in 2021, including the WSOP "Main Event." This is the big kahuna of poker competitions, with a $10,000 entry fee.
The "Main Event," officially known as the No-Limit Hold'em World Championship, happens Nov. 4-17, 2021.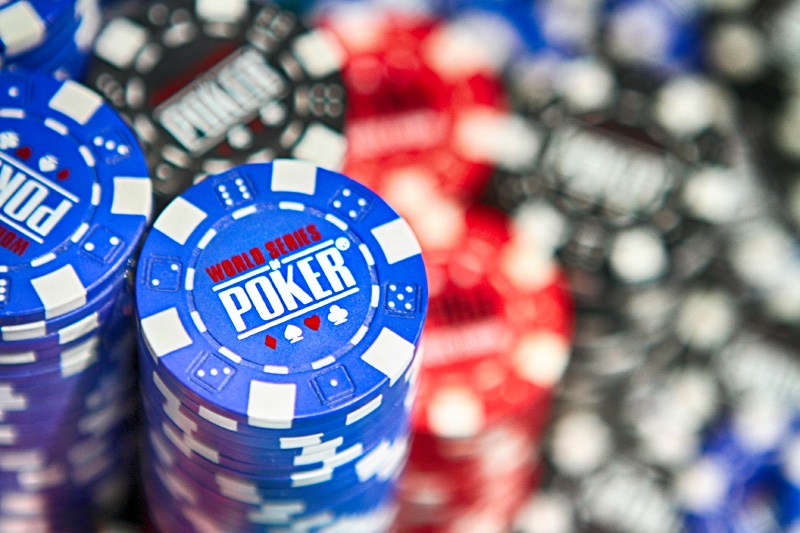 The first WSOP was held in 1970 at Binion's. The very first WSOP had only seven players, and the winner was decided by a vote of the seven players. The winner was Johnny Moss.
In 2004, Harrah's Entertainment (now Caesars Entertainment) bought Binion's Horseshoe. Two months later, Harrah's sold Binion's and kept the Horseshoe and WSOP brands.
Today, the WSOP draws thousands of players to Rio and winners take home millions in winnings.
The 2019 Main Event attracted 8,569 players.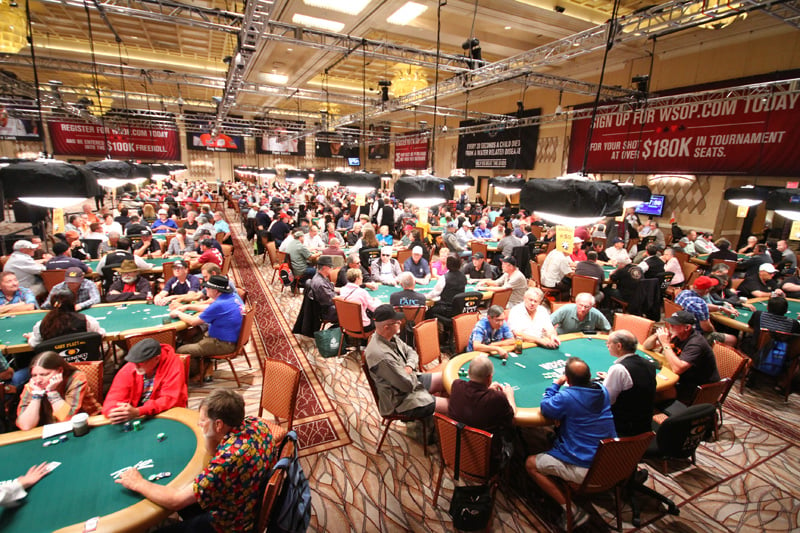 The 88 bracelet events locked in for 2021 have colorful names, including "Super Turbo Bounty No-Limit Hold'em," "Mixed Triple Draw Lowball," "Pot-Limit Omaha Deepstack," "Limit 2-7 Lowball Triple Draw" and "Crazy Eights No-Limit Hold'em 8-Handed."
Of course we know what all of those are, we are a noted poker expert.
Most poker involves: 1) seeing a couple of cards, 2) trying to stay emotionless, 3) pushing chips into the center of the table, 4) using jargon like "big blind" and "bubble" and "check raise," and 5) losing and having a temper tantrum. (The tantrum thing is mostly that one guy.)
You're welcome and enjoy your millions in winnings!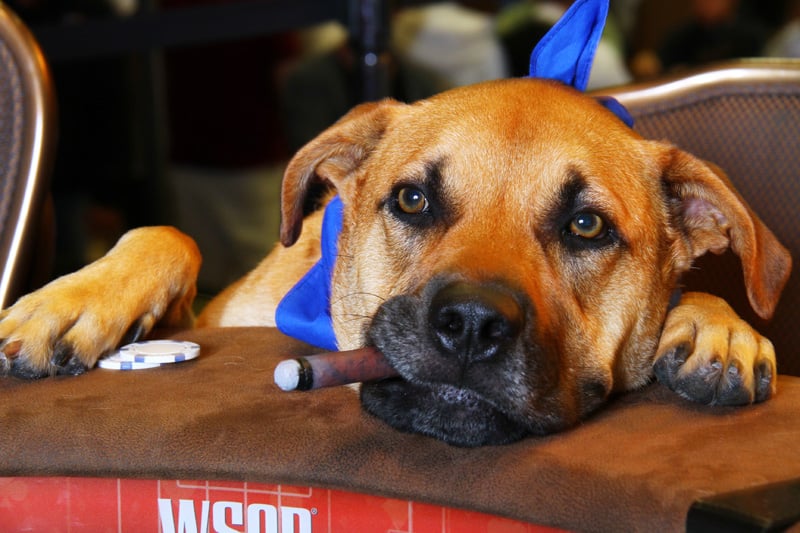 Online and in-person registration for the WSOP opens in August.
You can find the complete WSOP schedule on, coincidentally, the WSOP Web site.
It will be great to see poker the way Mother Nature intended again! Specifically, lots of people crammed into Rio's Pavilion Room taking part in endless hours of mind-numbing tedium punctuated by moments of high-stakes OMFG.
Let's shuffle up and tantrum again!