World's Biggest Hooters Opens First Phase Poolside at Palms Las Vegas
First, welcome to anyone who discovered this award-winning Las Vegas blog by Googling the phrase "world's biggest hooters."
However, those aren't the hooters we're talking about. We're talking about Hooters. The "breastaurant" empire. What will eventually be the world's largest Hooters has opened its first phase at Palms Las Vegas.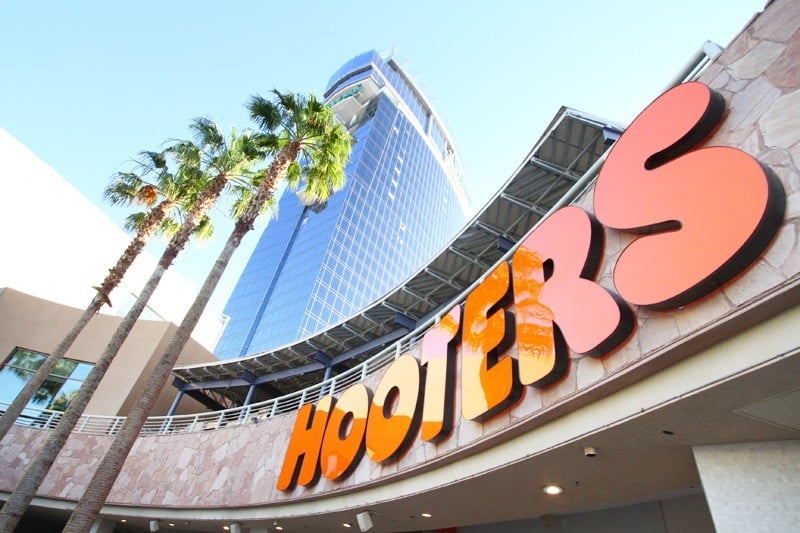 For now, the Hooters at Palms features a good-sized dining area inside, with a focus on a poolside patio and bar.

When the entire restaurant opens, it'll be a zaftig 15,200-square-feet and will seat 500 people. Below is what's on view inside the Palms (where our significant other works, by the way).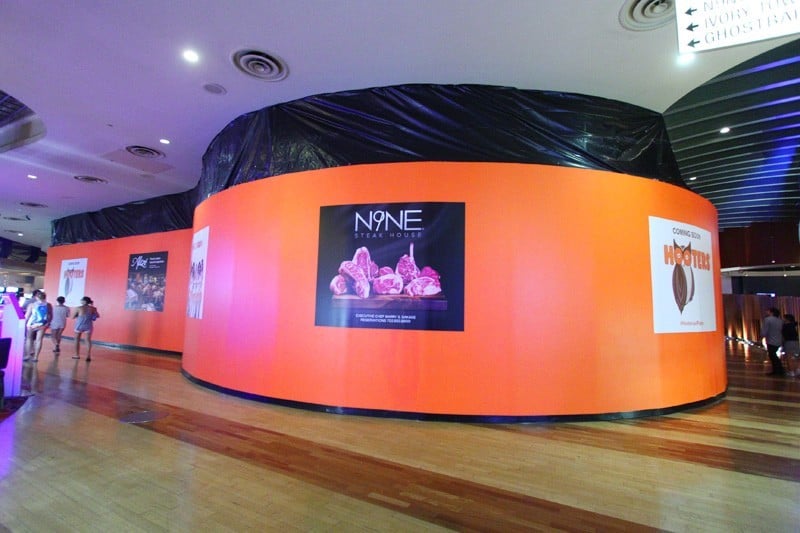 We're happy to report the Hooters uniform has been refined a bit since our last visit to the chain famous for its wings and winsome servers.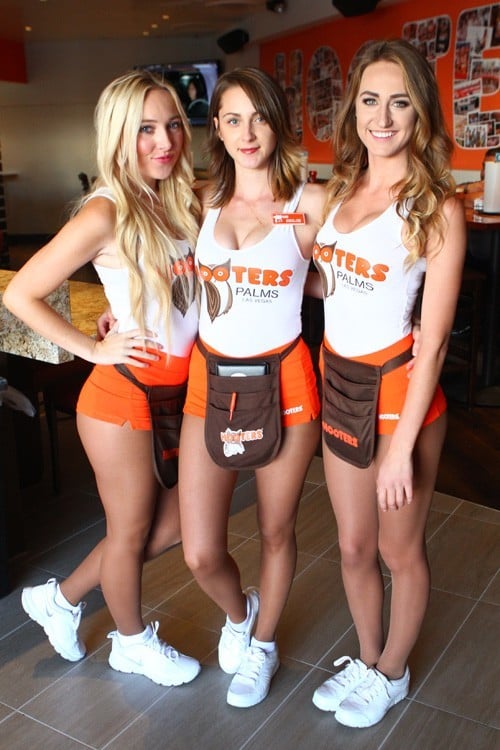 The young women we chatted up, purely for blog research purposes, of course, were friendly and helpful. They emphasized the restaurant is currently in a "soft opening" mode. Which we immediately didn't make a joke about because we're mature like that.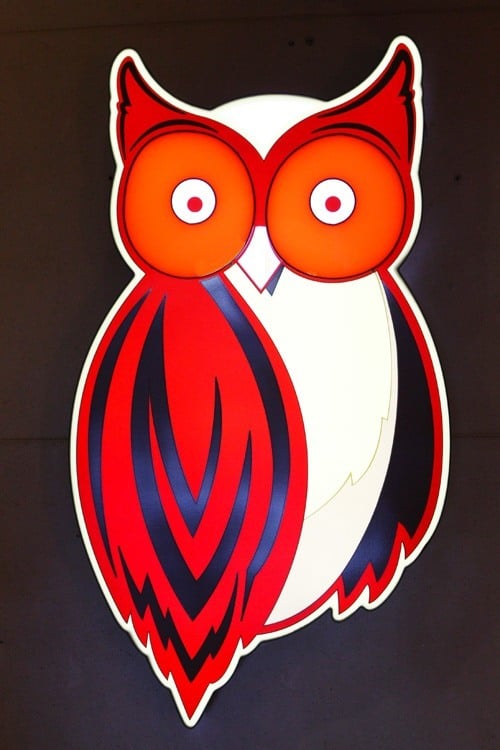 A news release says Hooters at Palms will have "fresh entree salads, a great lineup of hand-formed burgers, fan-favorite fried pickles and delicious seafood dishes, as well as an impressive raw bar."
It will also feature "signature sauces and rubs." We inquired with several servers about the "signature rubs," and look forward to learning more about these "restraining orders" we learned about during our visit.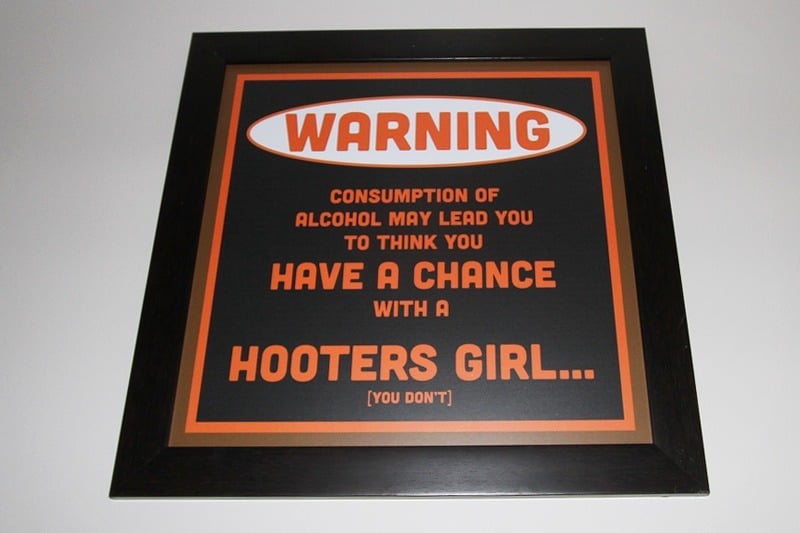 When fully decked-out, the new Hooters will also have about 50 televisions. (In Las Vegas, it's the law.)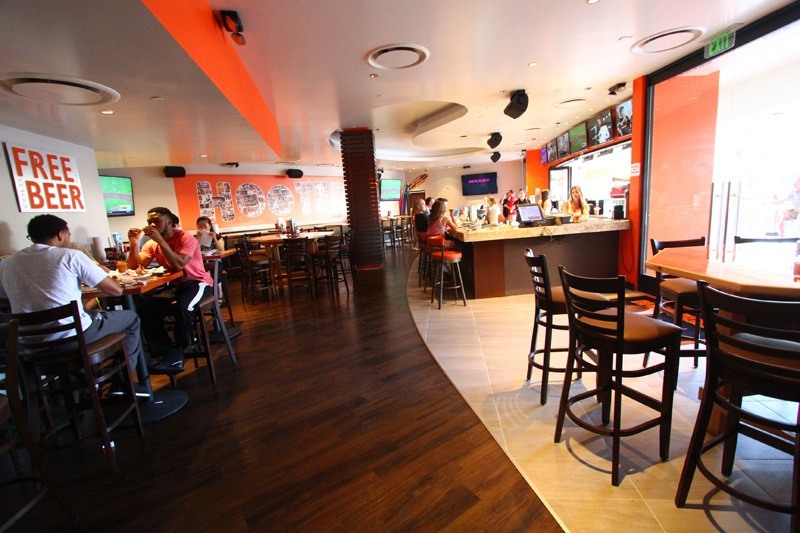 The three biggest Hooters are in Singapore, Tokyo, and São Paulo. Enjoy the distinction while you can, suckers. Everything's bigger in Vegas, and we're bringing the title of world's biggest Hooters back to America!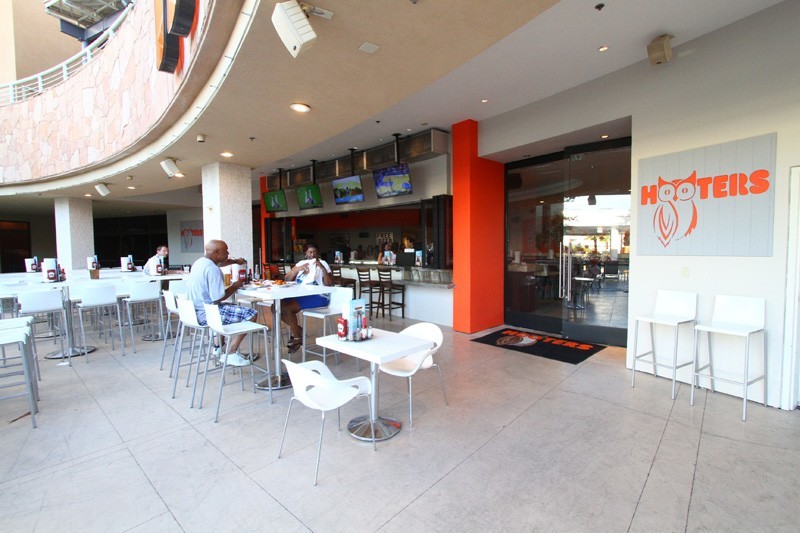 One final bit of Hooters trivia. Hooters, Inc. was incorporated on April 1, 1983. The founders of the company picked that date because they assumed their business venture would go bust.
No word yet on when the Hooters at Palms will open in its entirety, but this blog doesn't have a problem with a little tease. It's Vegas, after all.