Vital Vegas Podcast, Ep. 65: Wynn Paradise Park's Thrust, Monte Carlo Transitions to Park MGM and More
Of all the podcasts about all the towns in all the world, you have sadly stumbled upon this one. It's time for another lackluster installment of the Vital Vegas Podcast!
In this episode, we tackle all the Las Vegas scoop you need to keep you in the know, including the latest about Wynn Paradise Park.
Casino tycoon Steve Wynn recently revealed new details about his waterpark, and we've got all the glorious WTF. The Wynn Golf Club closes Dec. 22, 2017 and construction of Wynn Paradise Park begins Jan. 3, 2018.
Wynn Paradise Park will have a carnival theme, and will feature a white sand lagoon, a 47-story hotel tower, bumper cars, fireworks, a carousel, float parade and ziplines.
We are not making this up.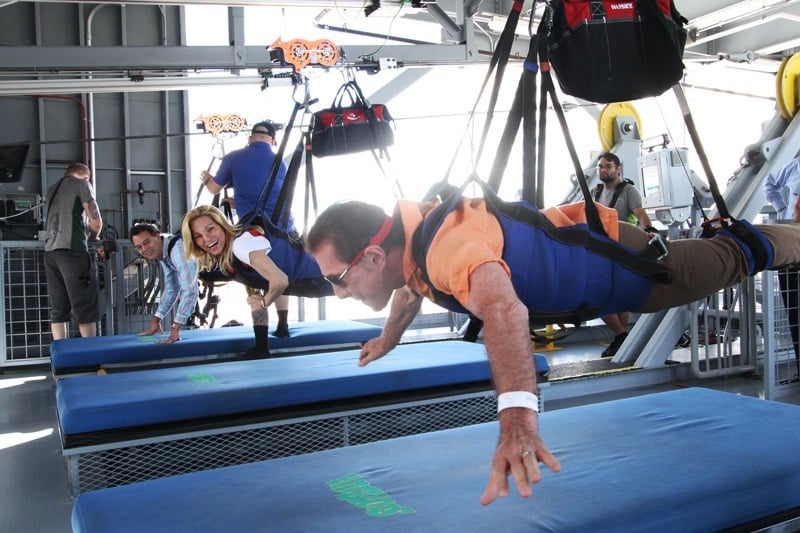 Also in this episode, we get granular about the transition of Monte Carlo to Park MGM.
The "Listicle of the Week" includes 10 venues that have closed at Monte Carlo, as well as our incoherent memories of each. For example, we hung out with Wang Chung for hours at The Pub. And, yes, everybody had fun.
Here's a look at the facade of Monte Carlo.

We've got a metric hell-ton of perfunctory Las Vegas news, of course.
Lowlights include Caesars Entertainment charging Nevada residents for self-parking, Charles Barnard (designer of the Stratosphere and Vegas Vickie) has died, David Copperfield and Tao Asian Bistro are raking in the bucks, Emeril Lagasse's Table 10 closes at the end of 2017 and other juicy tidbits.
Get your ears in gear and get your Vegas fix with the Vital Vegas Podcast!