Vital Vegas Podcast, Ep. 103: Vegas is a Circus
It's time for another bromidic episode of the Vital Vegas Podcast.
Yes, people listen to podcasts. Your insolence is duly noted.
In this installment, we've got all the Circus Circus sale scoop you can fit into your lateral orbitofrontal cortex, whatever that might be.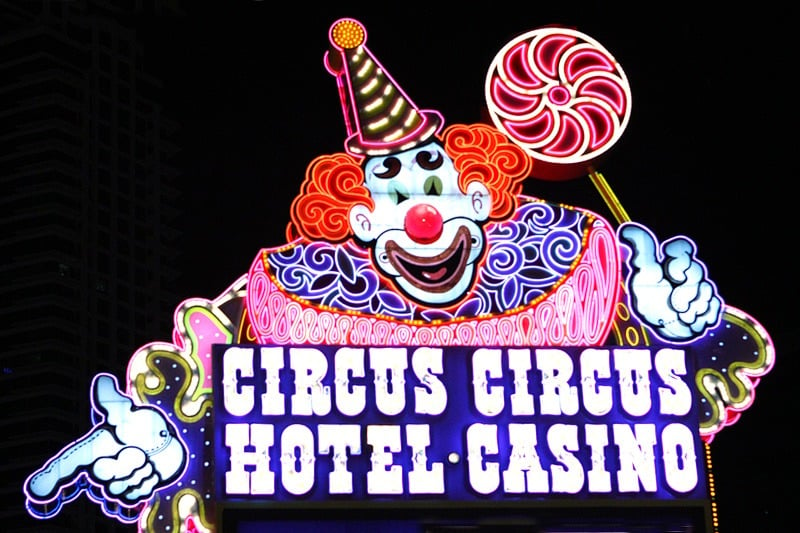 We also chat about the sale of the Rio, finally in the homestretch, as well as Hooters transitioning into Oyo.
There's also a perfunctory rant about the ridiculous service fees being added to cocktails in venues like Mama Rabbit and Sahara's showroom.
Expect a cavalcade of Las Vegas news stories, as well as our inebriated opinions about them.
Cheetahs strip club has been sold, Gordon Ramsay Steak at Paris gets a renovation, Cleo and Umami Burger close at Sahara, Palms builds a dome, RuPaul's show hits Flamingo and a "Friends" takeover (including a new Bellagio fountain show and life-sized "Friends" set made from 900,000 Legos) is headed to The Strip.

This week's listicle is "10 Things You Didn't Know About the Wynn's Renovated Golf Course." Yes, we did a sports adjacent listicle. You'll live.
Listen and get your daily allowance of Sin City.