Vital Vegas Podcast, Ep. 112: Bizarro Vegas and Derek Stevens Tells All About Circa
Don your flashiest Vegas-themed earbuds, it's another rambly installment of the Vital Vegas Podcast.
In this episode, we badger casino owner Derek Stevens into sharing some amazing stories about his new downtown resort, Circa.
This is easily the most in-depth interview Stevens has ever given about Circa Las Vegas, which opens Oct. 28, 2020.
Stevens, who also owns The D and Golden Gate, talks about challenges his team faced during the COVID-19 crisis, as well as some first-in-Vegas innovations coming to the new casino resort.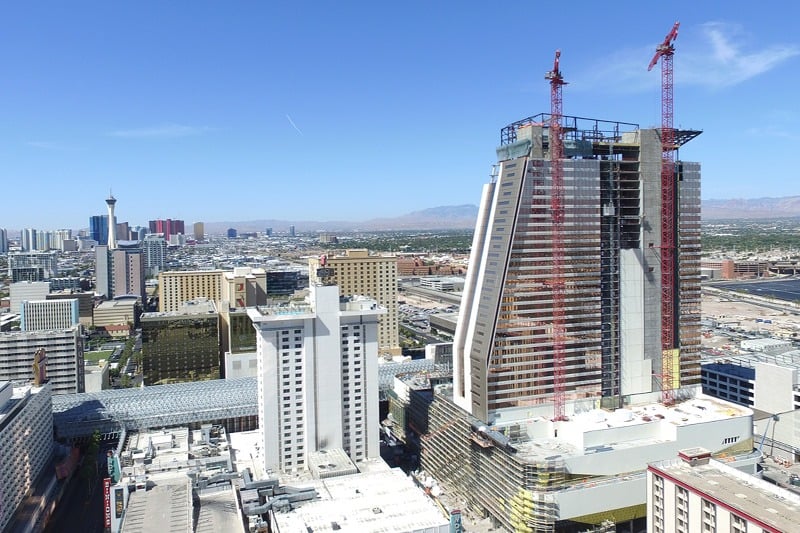 Fun fact: One of Circa's restaurants (8 East) won't open along with the others, because on Oct. 28, Stevens says there will still be a construction crane going through it.
We've also got our perfunctory round-up of Las Vegas news, including the latest about Cirque's bankruptcy, how Vegas botched being an NHL hub city, what's going on with the four Station Casinos that haven't reopened yet and the official debut of Resort World's 100,000-square-foot video screen.
You'll also get the latest about the reopenings of Luxor, Mandalay Bay, Delano, Aria and Waldorf Astoria, a Las Vegas hotel with a fancy name but no casino, so meh.
We'll also tease two new venues downtown, Discopussy and Lucky Day.

You know we've got a spectacularly slapped-together listicle, too, inspired by news Las Vegas could be the site of the first video game-themed Atari Hotel.
All that and less, so listen up and Vegas a little.