Virgin Rebrands Shuttered Sports Lounge as Skybox
Virgin Las Vegas has rebranded its Money, Baby lounge as Skybox.
The new endeavor picks up where the former lounge left off, with sports viewing, booze and food.

Money, Baby closed abruptly in June 2022.
The previous iteration of the space was managed by Clive Collective, and the company went out with guns blazing.
We got our hands on an internal communication to Money, Baby employees that said, "Good morning team, as many of you know, we are having hiccups while working through our business relationship with the hotel. As this relationship makes it challenging to operate properly as a business, we will be closed for the weekend."
The weekend closure turned into a permanent one. Neither Clive Collective or Virgin ever addressed the "hiccups," and it's unclear if one of the frustrations on the part of Money, Baby (a sports-themed venue) involved the fact Virgin still does not have an operating sportsbook.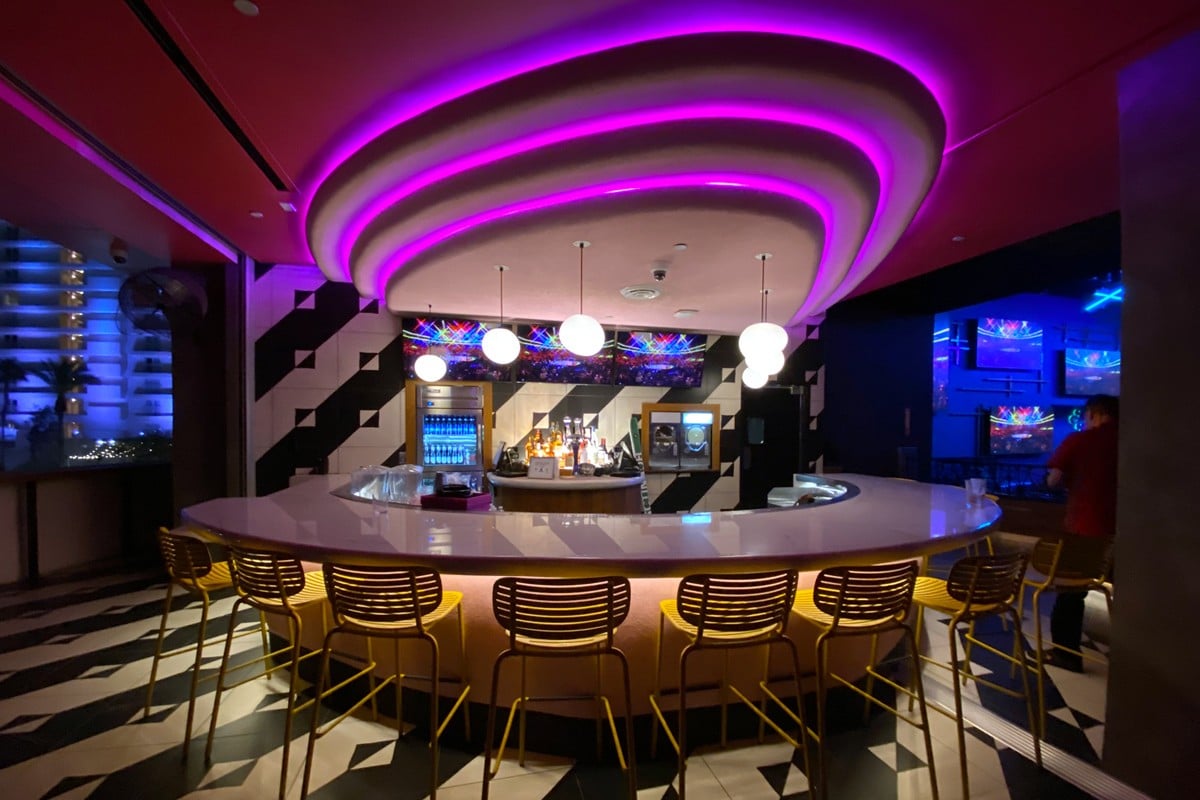 Virgin has decided to manage its own venue with Skybox.
It's a great space, and appears it's essentially the same as it was under the Money, Baby moniker, just with a different name on all the screens.
Here's a look at the new food menu. The food at Skybox is from the hotel's reliably good Pizza Forte.

There are several spaces within Skybox, including bars and a patio area. The seating is comfy, and the place can get boisterous during games.
For the most part, it's an underutilized space, so props to Virgin for getting it up and running again. If Betfred (Virgin's sportsbook partner) ever comes online, it should give the venue a much-needed boost.
Learn more at the official Virgin Web site.
Update (10/14/22): It seems the operating hours of Skybox will be limited. The venue will mostly be open for sports viewing events (like the Super Bowl or World Series) on Fridays, Saturdays and Sundays. The venue will also be used for private events (buy-outs).