Via Focaccia Sandwich Shop Headed for Ellis Island
Reasonably priced, hearty fare is one of the big draws of Ellis Island, and now the off-Strip casino is getting another tasty offering, Via Focaccia sandwich shop.
Via Focaccia opens Oct. 20, 2021.

Via Focaccia comes from chef Ismaele Romano.
Romano's previous gigs includes Good Pie in the Arts District and Eataly at Park MGM.
He also worked at Contento Pizzeria at Jerry's Nugget, easily one of the worst casinos in the world, although Romano probably couldn't have helped that dump even with masterful cooking.
Worth noting: Romano was named World Sandwich Champion of the 2021 International Pizza Expo. Let's just say there's some serious competition for that title at the Pizza Expo.
Romano will now bring his talents to bear on Ellis Island.
The chef says the Via Focaccia menu will focus on fresh, Italian ingredients and traditional preparations, with many of the dishes inspired by Sunday meals with his family in Italy.
As the name of the place implies, all the sandwiches will be served on fresh focaccia made daily on-site.
Via Focaccia replaces Julio's Tacos & Grill.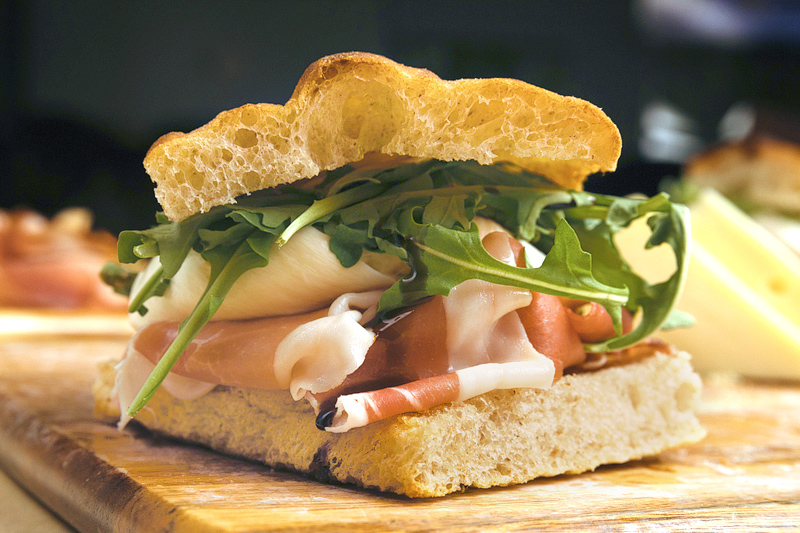 Our most recent interaction with focaccia is the bread served at Al Solito Posto from chef James Trees. His focaccia is better than sex, so Romano has his work cut out for him. Not just regular sex, by the way. The free kind. With another person, the way nature intended.
We haven't been drinking, you've been drinking.
Anyway, here's a big blurb from the news release about the new spot at Ellis Island: "The Via Focaccia menu offers small bites like the Arancini Siciliani and Patata alla Romana with crispy fingerling potatoes tossed with rosemary, garlic and parmesan; salads including a Mixed Green and Chef's Antipasto; and the star of the show, signature artisan sandwiches including the San Giovanni with soppressata, spicy cheese, arugula and sweet pepper spread; the Parma with prosciutto, fresh mozzarella, arugula, shaved parm and balsamic dressing; the Genovese with fresh mozzarella, roasted eggplant, roasted tomato, basil pesto aioli and arugula; and the Americano with in-house slow roasted turkey, Vermont cheddar, Front Yard bacon, avocado and garlic aoli."
Italian is our culinary sweet spot, so we actually recognized a couple of those words, thank you very much.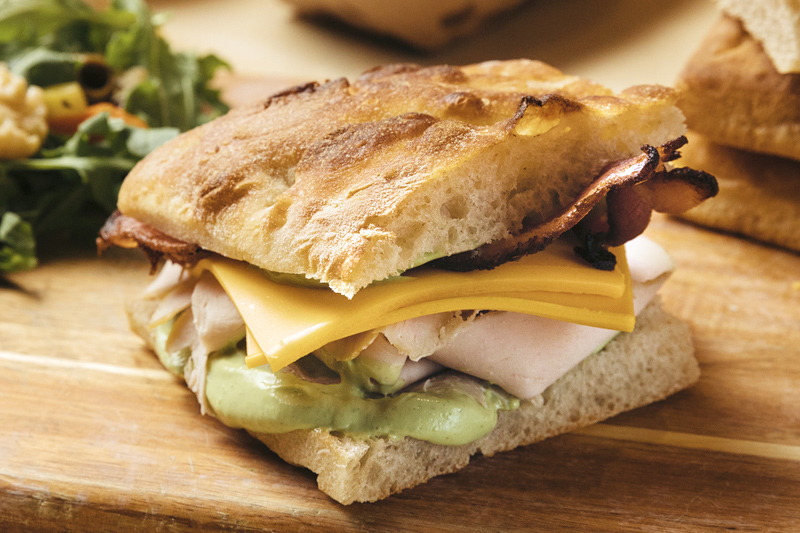 It sounds like doughnuts will also be on the menu, from Carl's Donuts, described as "one of the city's most beloved doughnut shops," despite the fact we've never heard of it.
Doughnut flavors will include Tiramisu, Lemon Curd, Nutella and seasonal flavors.
It's worth noting our band in high school was named Seasonal Flavors. After it broke up, two band members went on to create another group, The Fingerling Potatoes. Fingerling's first studio album, What the Focaccia, was a disappointment.
Oh, like you're still reading. We know how you are.
Via Focaccia will be open daily from 9:00 a.m. to 10: p.m. with breakfast served from 9:00 a.m. to 11:00 a.m. Seriously, though, what kind of weirdo is eating breakfast in a casino? Sleep in, you're on vacation. It's sandwiches.
We love the food at Front Yard at Ellis Island, and the barbeque is some of the best in Las Vegas, so we trust Via Focaccia will deliver some delicious facefuls of drunchies as well, for not a lot of bread.
Do you know this blog at all?