Vegas Legends Siegfried and Roy Kick Off Oktoberfest
It's not quite October, but if you were a beer hall called Hofbrauhaus, wouldn't you want Oktoberfest to last as long as possible?
On Sep. 14, 2013 Las Vegas entertainment icons Siegfried Fischbacher and Roy Horn did the honors of tapping the first keg to mark the start of six weeks of Oktoberfest celebrations in Sin City. By "celebrations," of course, we mean "drinking beer until it feels like you're in Bavaria."

Hofbrauhaus is a few blocks off The Strip, and is a faithful reproduction of the world's most famous beer hall, the Hofbrauhaus in Munich, Germany.
Because of its design, Hofbrauhaus is similar to a box speaker, always assuring the sound level is deafening. Which sort of makes it seem like you're having even more drunken fun than you are.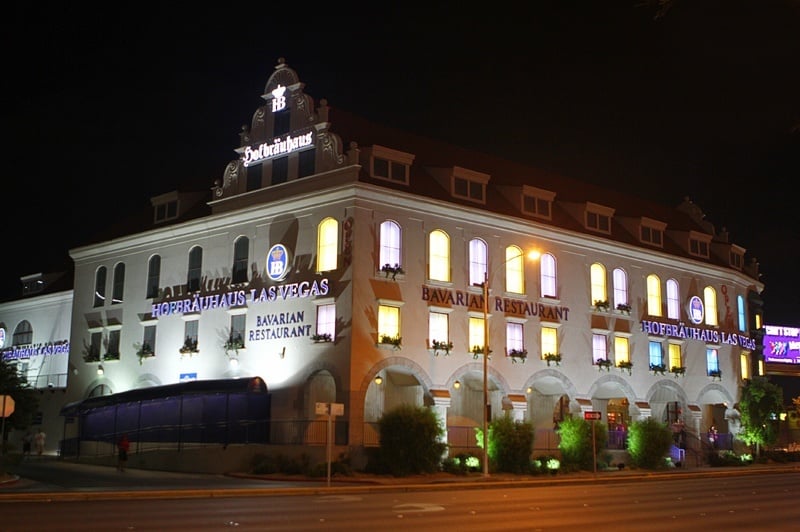 Beyond the barrel-sized mugs of beer, staples of Hofbrauhaus include German fare like sausages, schnitzels, sauerbraten and other "s" words.

Conservatively speaking, the pretzels are the size of tractor tires.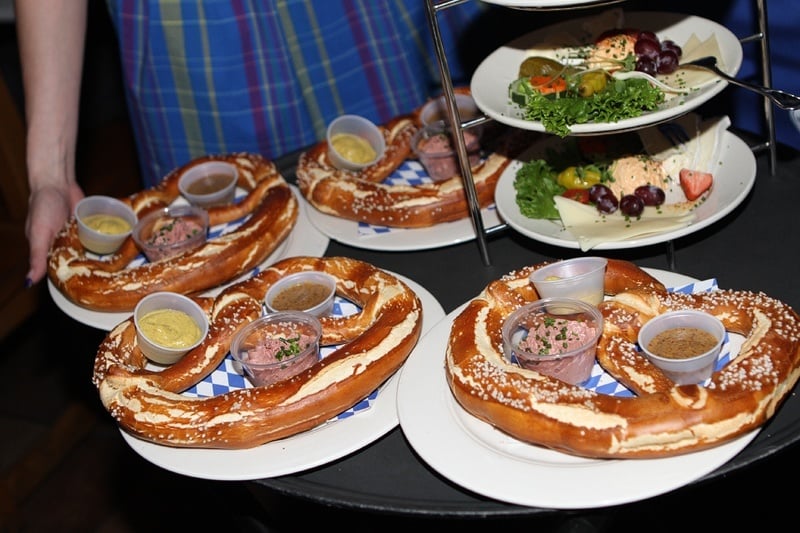 Siegfried (74) and Roy (68), of course, are known around the world for what was at one time the most popular show in Las Vegas. They began performing in Las Vegas in the early 1970s, and landed a gig at The Mirage in 1990.

The pair performed close to 6,000 shows together until Roy Horn was severely injured by a tiger during a show on Horn's birthday, Oct. 3, 2003.

Although they've been out of the limelight since their show ended, Siegfried and Roy still draw huge crowds when they appear in public, and fans were out in droves at Hofbrauhaus.

Yes, we freely admit we didn't know Bavaria was part of Germany until right this second. So, sue us. Six million people take part in Oktoberfest in Munich, in Bavaria, Germany. We also didn't know Munich (a city) was in Bavaria (a state), Germany (the country). We need to get out more.
At the German Oktoberfest, they don't call it that, by the way. They call it "die Wiesn," after the fairgrounds where the event is held, the "Theresienwiese."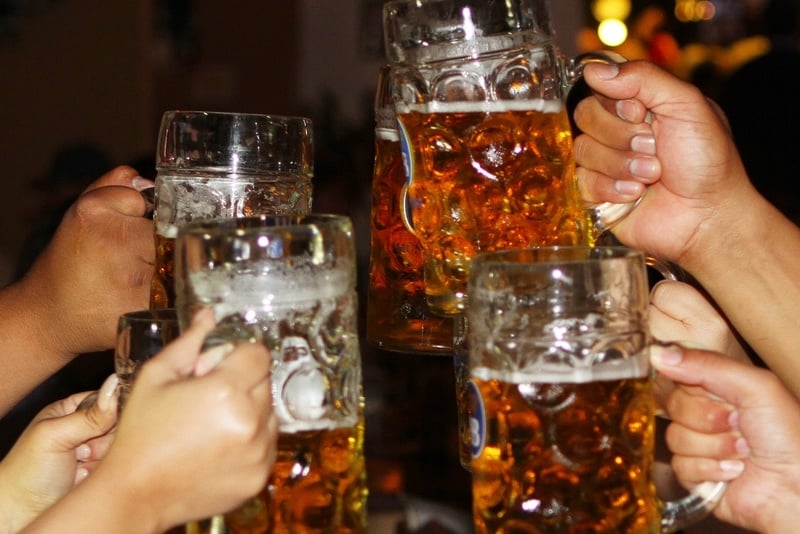 Hofbrauhaus will host a string of Vegas personalities doing the keg-tapping duties throughout Oktoberfest, including Playboy playmate Claire Sinclair (9/27), the cast of "Million Dollar Quartet" from Harrah's (9/21), Claire Sinclair, the "Australian BeeGees" from Excalibur (10/18), "American Idol" alum Taylor Hicks (10/19), Claire Sinclair and, also, Claire Sinclair. We'll probably be there for Claire Sinclair.
So, break out your lederhosen and earplugs, it's Oktoberfest at Hofbrauhaus!