Three Iron-Clad Reasons It's OK to Make a Sucker Bet in Las Vegas
Blackjack is one of the most popular table games in Las Vegas, and casinos have an array of side bets (commonly known as "sucker bets") to wring a few extra bucks out of your bankroll.
We recently tried our hand at a blackjack sucker bet called "21+3 Extreme" at Golden Gate, and we had an absolute blast.
With the "21+3 Extreme" sucker bet, you play a little Three-Card Poker while you're playing blackjack. You combine your first two cards with the dealer's up card, and get paid for a straight flush (30-to-1), three of a kind (20-to-1), straight (10-to-1) or flush (5-to-1).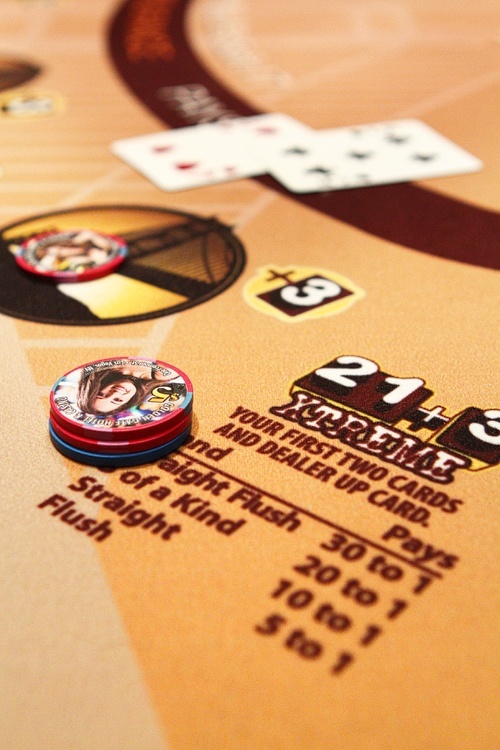 The "21+3 Extreme" side bet has a horrific house edge of 20.11% (six decks). Just awful, and we loved every minute of it. See all the math for the "21+3 Extreme" blackjack side bet.
Here are three reasons it's OK to make a sucker bet in Las Vegas!
1. You're in Las Vegas
If you want to do math, become a particle physicist. You're here to blow off a little steam and defy the odds. Loosen up. Turn off the analytical part of your brain and unleash the part that knows how to party. Here's your new sucker bet mantra: You're in Las Vegas. Now, let's have some fun.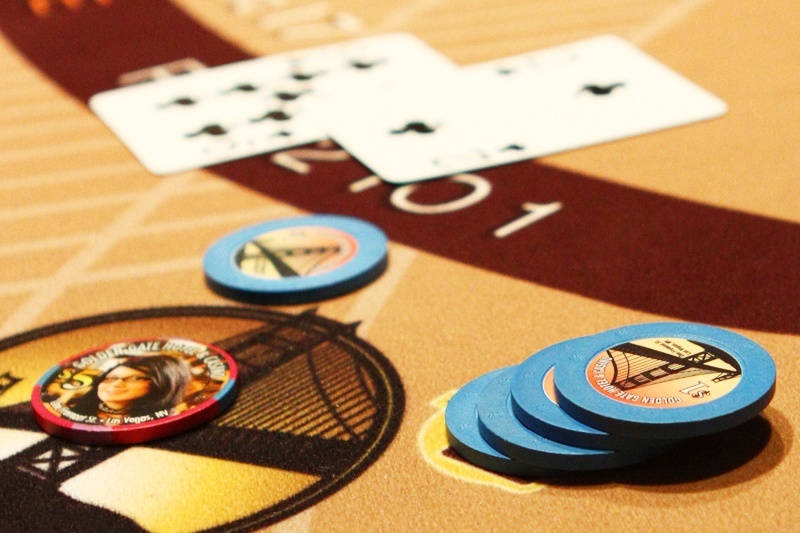 2. Sometimes, Sucker Bets Pay Off
Once you know what you're up against, you now get to ignore everything you know. This is what differentiates us from other creatures in the animal kingdom. The crazy part is sucker bets pay off. They're only sucker bets if they don't, right? If they pay off, they're called "sound retirement planning." During our session at Golden Gate, we made more from our side bets than from our hands of blackjack. Blackjack get get a little robotic, and side bets add a little whimsy to the proceedings. It's called gambling. Gamble.
3. Jamie
The benefits of sucker bets can't always be measured in "percentages" or "common sense." If you're making a sucker bet at the Golden Gate, for example, we're just saying. There's nothing that amuses a go-go dealer more than drunk tourists making sucker bets and winning. Why? Because the more you win, the bigger their tips. And Sin City's "Circle of Extraordinary Happiness" is complete.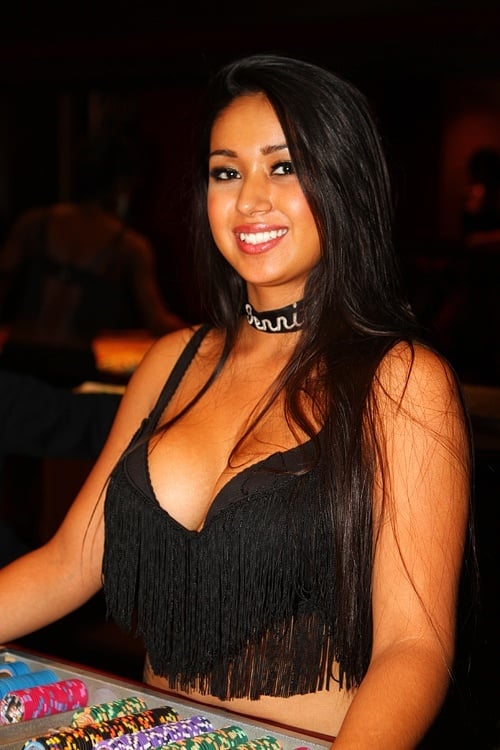 Note: While you can find the "21+3 Extreme" sucker bet at other Las Vegas casinos, you can only find Jamie at Golden Gate, sorry.
So, we're not saying to go crazy with sucker bets. To win, you're relying heavily on flukes of fate. But Las Vegas exists as a testament to fate flukes. If people didn't win sucker bets, we'd be writing this sentence in the middle of a barren desert right now.
Once in a while, if you want to up the unpredictability factor, give a sucker bet a try. And don't forget to tip your go-go dealer, like Jamie. Whose borrowed choker didn't have her actual name on it. Which we suspect you didn't notice. Shame on you.