The Cal Gets a Colorful New Paint Job
The California has been going through a rough patch recently, but that hasn't kept the downtown casino from sprucing up in honor of the arrival of a new neighbor, Circa Las Vegas.
The Cal is in the process of an exterior rejuvenation, so allow our boots on the ground to keep you in the loop on what's up. Full disclosure: It's impossible to find a comfortable pair of boots, so we don't wear them. We love you, but not enough to suffer foot discomfort.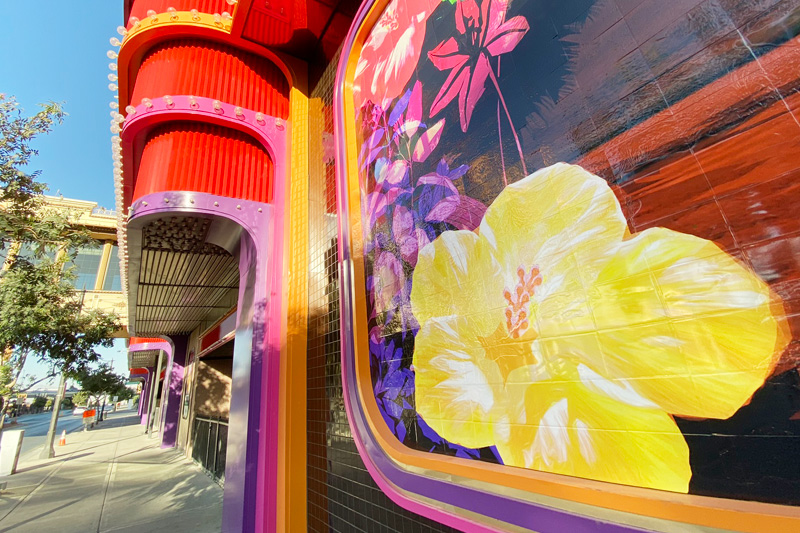 The California has gone "full Hawaiian" with its floral motif.
The Cal, of course, relies heavily on guests from Hawaii. Which sort of ties into the aforementioned "rough patch." Travel restrictions due to the pandemic have resulted in downtown Las Vegas revenues dropping 71 percent from the third quarter of 2019. Read more.
Another Boyd Gaming casino, Main Street, has yet to reopen.
But back to the happy colors!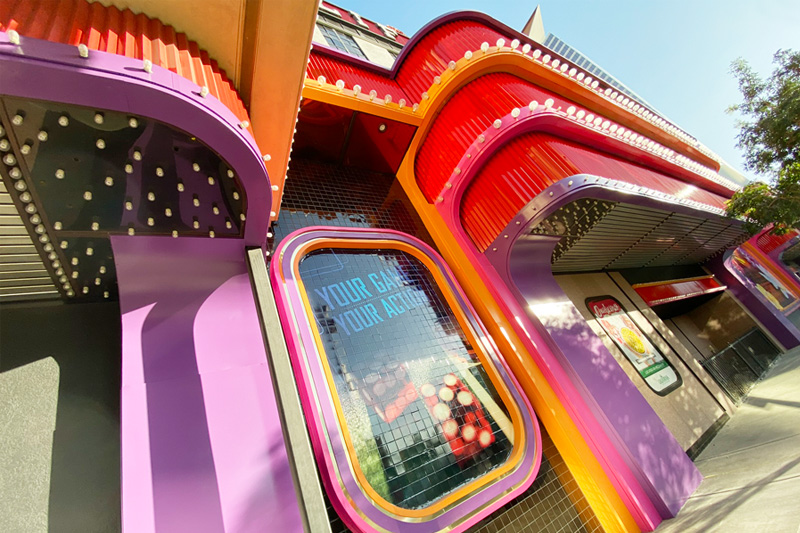 The Cal's signature red has been refreshed, but some new colors have been added to the casino's palette.
We're getting a bit of a Baskin-Robbins logo vibe, but we're hoping somebody leaves a comment on this post that reminds us where we've seen this combination of orange, purple and pink.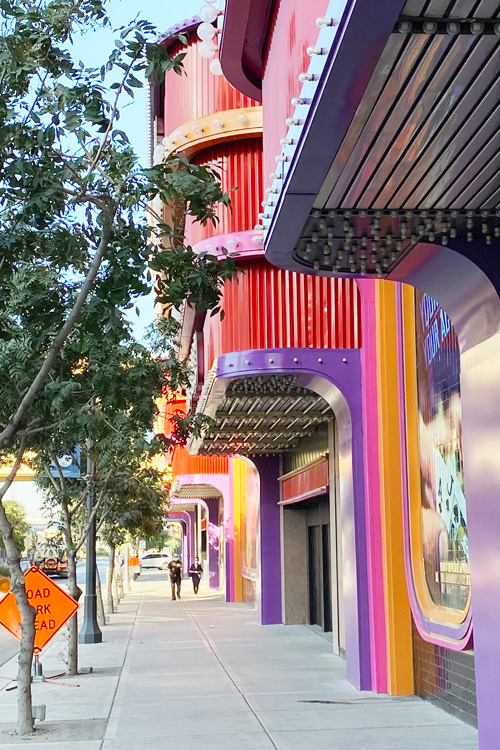 The new flair makes the building pop, and it's very much a response to the Cal's new neighbor, Circa. Circa Las Vegas opened on Oct. 28, 2020, and everyone in the neighborhood is primping.
For example, Plaza, just across the street from Circa, recently replaced 9,740 bulbs in its old-school porte cochere.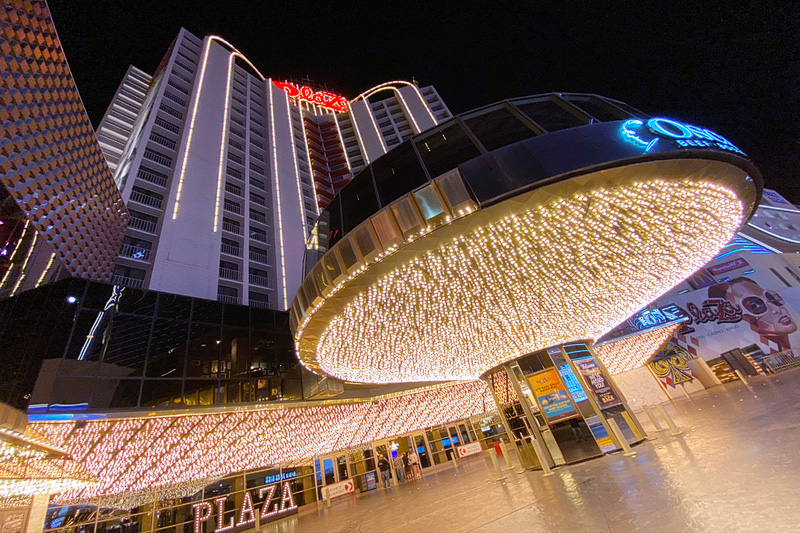 The Cal was starting to look a little long in the tooth, as it was built in 1975.
Artwork adoring the building has all been replaced. By "artwork," of course, we mean "awkward attempts at art."
One of the tile-based art pieces (pictured below) caught our eye back in 2013. We are so glad we captured it for posterity, as it's been replaced by floriculture.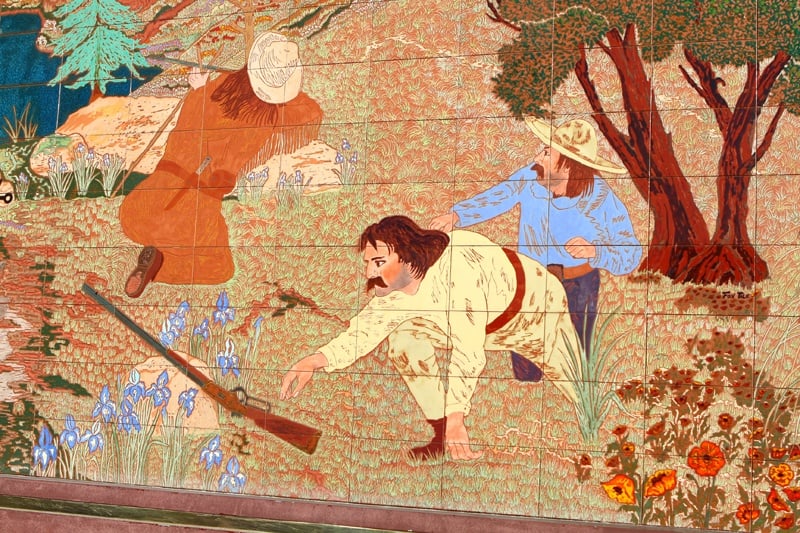 The new paint job certainly brightens The Cal up, and longtime guests will appreciate the investment by Boyd.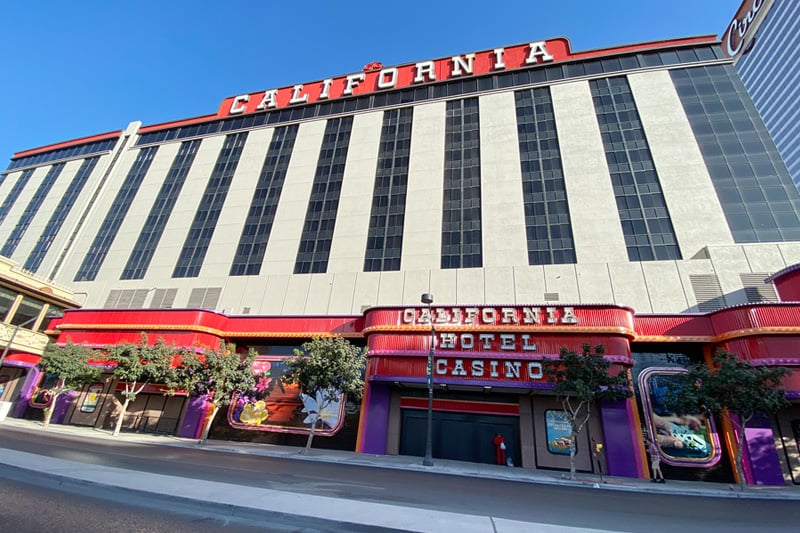 Enjoy more photos of The Cal's vibrant facelift.