Storied Crazy Horse Too Strip Club to Be Demolished
A legendary Las Vegas strip club is set to be demolished following a fire.
Pretty much everyone has a Crazy Horse Too story. Let's just say this strip club was fire before it was destroyed by fire.
The final chapter of Crazy Horse Too was written by the exothermic chemical process of combustion on June 5, 2022 at 3:00 a.m.
Here's some video of the sad turn of events at Crazy Horse Too.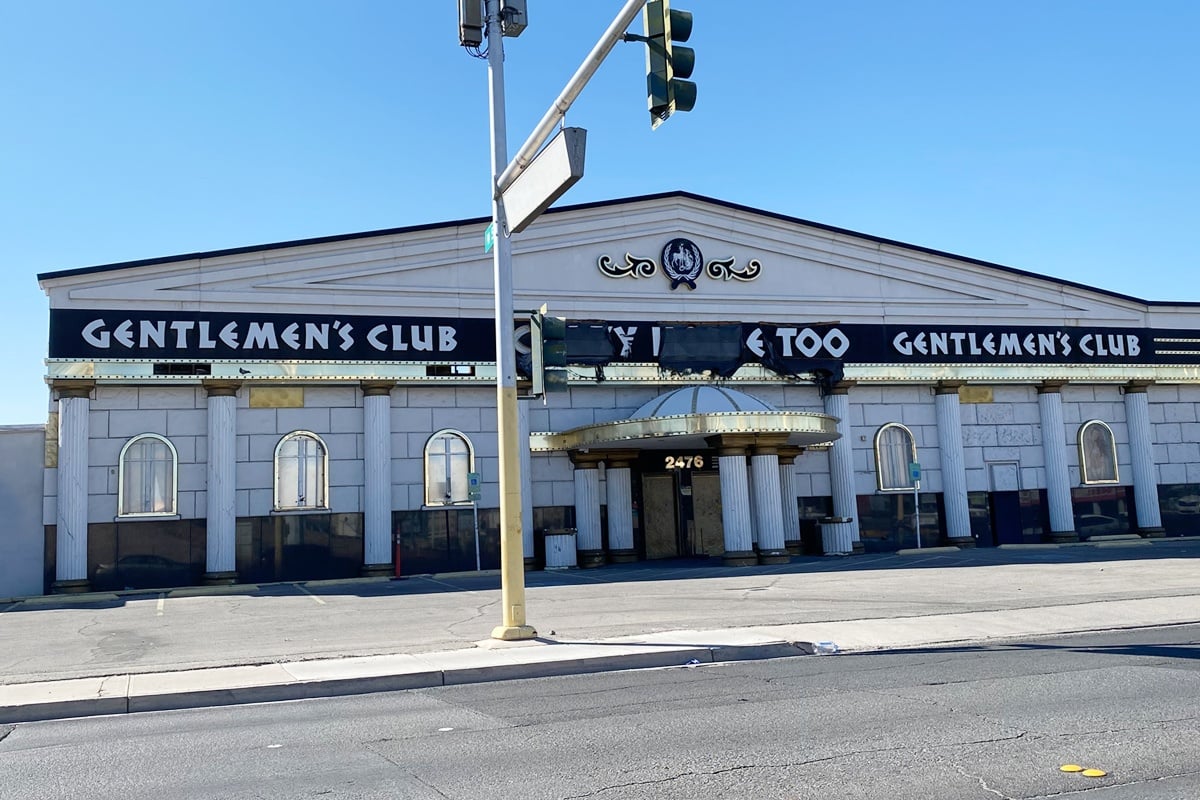 Las Vegas Fire and Rescue shared some pics of Crazy Horse Too engulfed in flames. Isn't it interesting you mostly hear the word "engulfed" when it relates to things being on fire. You never hear about people being engulfed by butterfly kisses. Although, if you go to the right strip club, that can definitely be arranged.
NOW 2ND ALARM FIRE . . . Heavy fire #PIO1NEWS https://t.co/DSjF04IZ1T pic.twitter.com/kS8UeFrLAc

— Las Vegas FireRescue (@LasVegasFD) June 5, 2022
Anyway, investigators are looking into the cause of the fire. Typically, such fires are caused by vagrants breaking into boarded up buildings and starting fires to keep warm or for cooking. It's been 100-degrees-plus in Las Vegas lately, so we're thinking it's the cooking thing.
Due to the extent of the damage, the property managers, Westland Development, say they plan to tear down the club and build something new. Don't hold your breath on that part.
The former Crazy Horse Too sits on Industrial Road, near, well, nothing, really.
Normally, the demise of a closed strip club wouldn't be huge news, but since it was the first strip club we visited in Las Vegas, it holds a special place in our heart
and lap.
Crazy Horse Too's history is filled with lots of strip club drama, including its final closure in August 2014.
Any celebrity worth their salt in the heyday of Crazy Horse Too visited the club, including James Caan, Brad Pitt, Tom Selleck and everyone involved in professional sports since the invention of professional sports.
Enterprising dancers could reportedly make $500,000 a year working at Crazy Horse Too.
Those were the days when limos parked out back served as "mobile brothels." Read more.
We never witnessed the seedier side of Crazy Horse Too. We always found the environment welcoming and the dancers chatty and up for some good, clean fun. Of course, we only went to Crazy Horse Too for blog research.
Strip clubs (sorry, gentlemen's clubs) are woven into the fabric of Las Vegas, and Crazy Horse Too was the epitome of the best and worst of such establishments.
Every time we drove by Crazy Horse Too, we held out hope she might reopen and reclaim her former glory, but that dream went up in flames on on June 5, 2022 at 3:00 a.m.
In honor of the memory and cultural legacy of Crazy Horse Too, our zipper will be flown at half mast until further notice.