SLS Las Vegas to Become Part of Starwood Hotels Tribute Portfolio, Whatever That Might Be
The owner of SLS Las Vegas, formerly the Sahara, has announced the beleaguered resort will partner with Starwood Hotels & Resorts to open the first W Hotel on the Las Vegas Strip. At SLS Las Vegas. So, SLS will be both SLS and W.
Yeah, hold onto your hat, this could get bumpy.

The plan is for Starwood, a big-ass hospitality company (47 hotels for starters), to take over management of the Lux tower at SLS, and after a "renovation" W Las Vegas will open as a sort of hotel-within-a-hotel in mid-2016.
As a frame of reference, think Nobu at Caesars Palace or Four Seasons at Mandalay Bay or Delano at Mandalay Bay.
According to a news release, SLS Las Vegas in its entirety will become part of Starwood's Tribute Portfolio, which will give SLS the benefit of Starwood's sales resources and Starwood Preferred Guest (SPG) loyalty program.
The Tribute Portfolio is a collection of four- and five-star hotels. Here's a great overview of all this, as well as information about how this "soft brand" trend-slash-strategy allows independent hotels like SLS to take advantage of loyalty programs and reservations systems of much larger hotel companies.
You may also note that this whole scenario is further complicated by the fact Starwood is looking to reorganize or sell to another company, specifically Hyatt Hotels. The mind reels.
Once W Las Vegas opens, the other two SLS towers will be called "SLS Las Vegas, a Tribute Portfolio Resort," which will make it nearly impossible to smoothly introduce SLS at dinner parties.
Until recently, SLS was affiliated with Hilton's Curio brand. Relax, there will not be a test.
News of the Starwood partnership comes on the heels of SLS owner Stockbridge Capital buying out Sam Nazarian's 10% stake in SLS Las Vegas.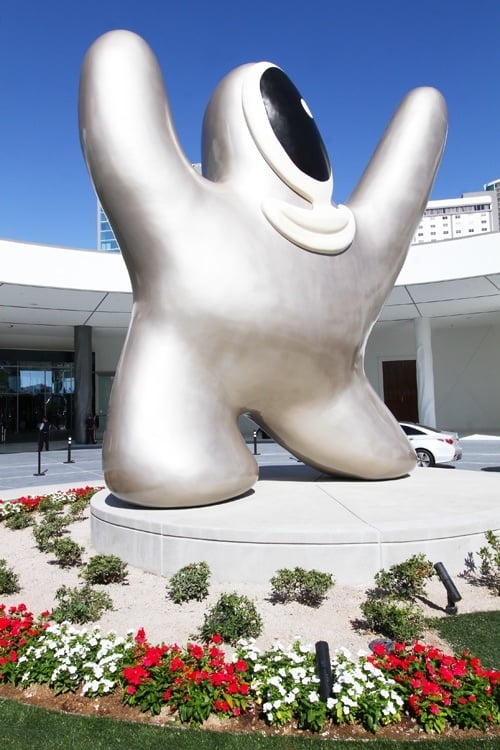 Nazarian and his company SBE Entertainment were the driving force behind the $800 million renovation of the Sahara, but plans to exploit SBE's customer base (the company runs successful nightclubs and restaurants in other cities) never came to pass.
Given a number of challenges, including location, SLS has not found a way to make what financial experts refer to as a "anything even resembling a profit," but management appears to be taking dramatic steps to try and do just that.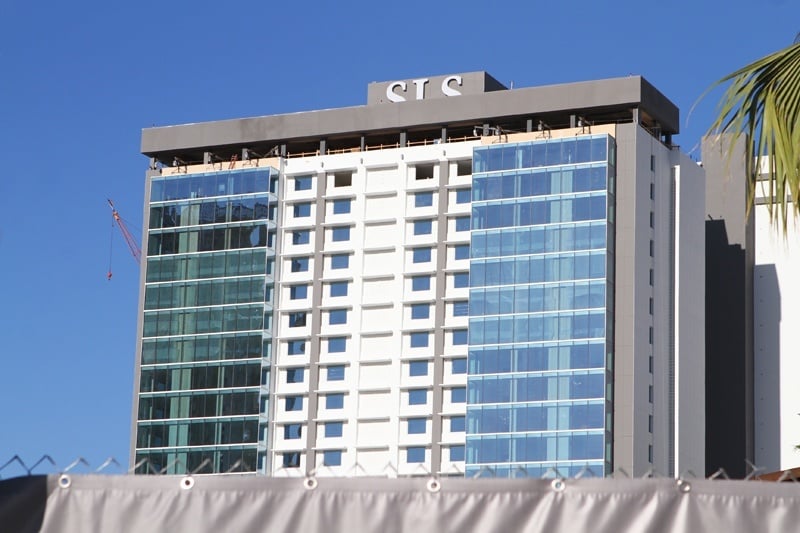 A number of restaurant changes are on the way, including the closure of some existing restaurants and the addition of more value-oriented fare.
Also, the resort's closed nightclub will be re-opened as a live entertainment venue, Foundry Hall theater, in partnership with live events company, Live Nation. If you didn't know this already, you need to read this Las Vegas blog on a more regular basis.
As for W Las Vegas, the hotel-within-a-hotel will have a W Living Room (fancy terminology for "a lobby," where the SLS VIP check-in is now), a dedicated entrance for W guests, a W-branded meeting and event space, spa, fitness center and an outdoor Wet pool and bar, presumably the current Lux pool, pictured below.

While W Las Vegas will be managed by Starwood, the rest of SLS will continue to be
managed by SLS. As if all this weren't baffling enough, SLS Las Vegas is owned by Las
Vegas Resort Holdings, LLC. Which we sort of didn't know until we read the news
release.
W Las Vegas won't sound new to those who were in Las Vegas during the months leading
up to the financial downturn. W Las Vegas was gearing up to open a hotel-casino, but
the project was derailed.

Starwood may not have any hotels on The Strip, but they're no stranger to Las Vegas.
The company also has The Westin Las Vegas Hotel, Westin Lake Las Vegas Resort, Four
Points by Sheraton Las Vegas East Flamingo and Element Las Vegas Summerlin.
So, what does it all mean to you?
Well, if you're rooting for the success of SLS Las Vegas, like we are, it means the
current owners of SLS haven't given up hope. They're seeking out partnerships to fix
what's broken, and they've hitched their wagon to a huge hospitality company with a
proven track record.
The mandate as SLS Las Vegas at the moment is to stop the bleeding (SLS lost $83.9 million in the first six months of 2015), so the prospect of tapping into a vast new customer database is likely to boost SLS Las Vegas not only in room occupancy, but new guests mean more gamblers, too. More players means a casino with more energy, and an influx of buzz and play and revenue means more openings than closings and a better chance of holding on until the north end of The Strip is revitalized by the opening of several new hotel-casinos.

If you're a traveler already in the Starwood Preferred Guest program, you'll soon have another hotel to try.
If you're a fan of SLS Las Vegas, you probably won't notice much of a difference, other than SLS employees looking a tad less nervous about job security. Whether they should be nervous remains to be seen.
Props to Stockbridge Capital and the management of SLS Las Vegas for setting a new course, and for being nimble enough to deal with all the surprises along the way. If this pans out, the latest twist in the SLS saga may be as "bold and strategic" as SLS says it is. About itself. Which isn't awkward at all.
We love the joint, so maybe we'll see you there.