San Manuel Tribe Firms Up Timeline for Reopening Palms Casino
It was announced back in May 2021 the San Manuel Band of Mission Indians will purchase Palms Casino for $650 million.
Yes, we broke the news, but it's not always about us, probably.
Since then, the tribe's been relatively quiet about its timeline for reopening the popular off-Strip casino. That's why you have us.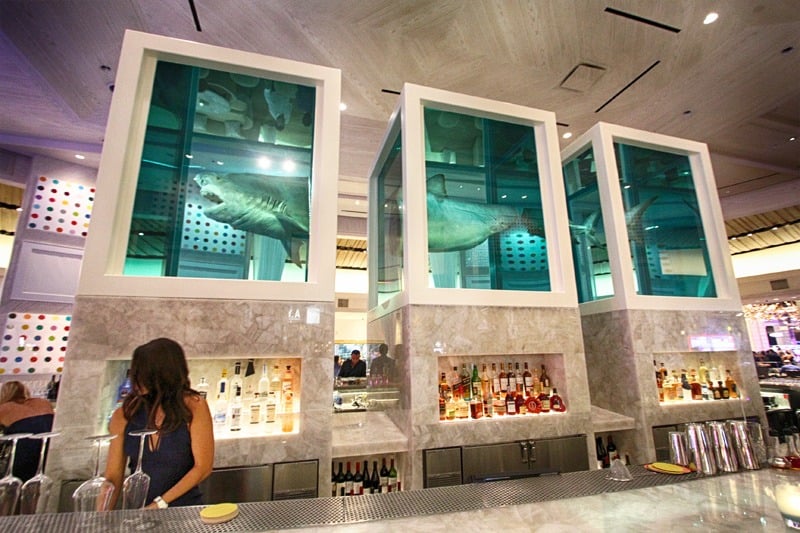 We've chatted with multiple reliable sources familiar with the purchase of Palms, and a clearer
picture is emerging about when we might expect the resort to come back online.
First up, the sale has to close.
The tentative date for the close of the purchase from Station Casinos is Nov. 15, 2021.
One source said that date is "early, but not impossible." So, you're saying there's a chance.
Should that date hold, licensing would presumably be approved on Dec. 16, 2021.
That means Palms is likely to open in March 2022.
Palms, of course, is pretty much move-in ready given Station Casinos invested in $620 million in renovating the place prior to the decision to sell. It's expected San Manuel will only have to spend $15 million to get the resort ready to reopen.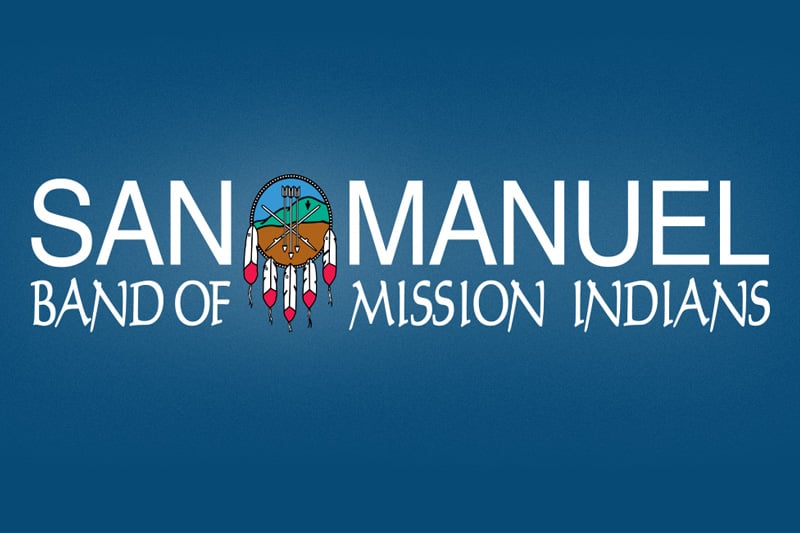 While this "draft timeline" is fluid, what's not is the fact a General Manager for Palms should be announced within the next couple of weeks.
This is a an important step in the reopening of Palms, as this individual will then start selecting executives, with the goal of having a core team in place by Oct. 2021.
Very exciting if you're anxious to get back to Palms to see what San Manuel brings to the table.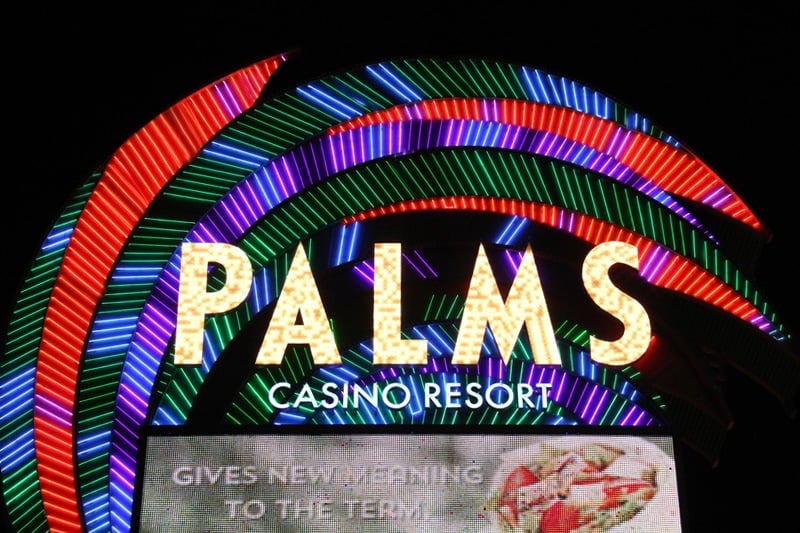 From what we've heard, a high priority will be given to making Palms a place the tribe's Southern California customers will enjoy.
That translates as "value-driven," which we love, as it means Palms will again embrace Las Vegas locals as well.
If we were a betting person, we'd take that focus on locals (as well as what we've been told) to mean there will be a buffet at Palms. And we are a betting person. In case that weren't obvious.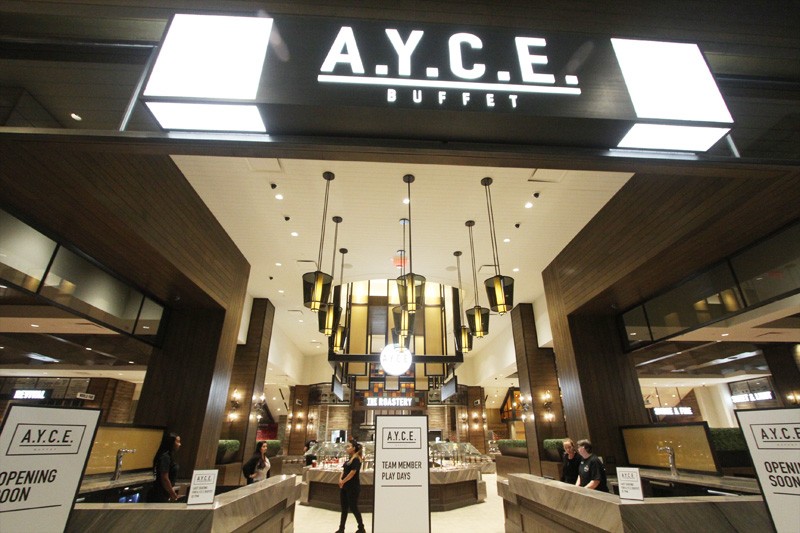 San Manuel is pretty much guaranteed to steer clear of past missteps at Palms, including trying to compete in the dayclub/nightclub realm.
That said, Ghostbar is likely to be back, as its a strong brand and fans have expressed an interest in its return. Don't expect big name DJs, however, an expensive mistake made by the previous ownership at the failed Kaos.
At one point, it sounded like most, if not all, of the previous Palms restaurants would be out. Now, we're hearing San Manuel is having conversations with several of the venues to see if a deal can be struck for a comeback.
We understand Green Street Kitchen and Tim Ho Wan are likely candidates, but no final decision will be made prior to the deal closing.
The Palms food court brands are likely to remain largely the same.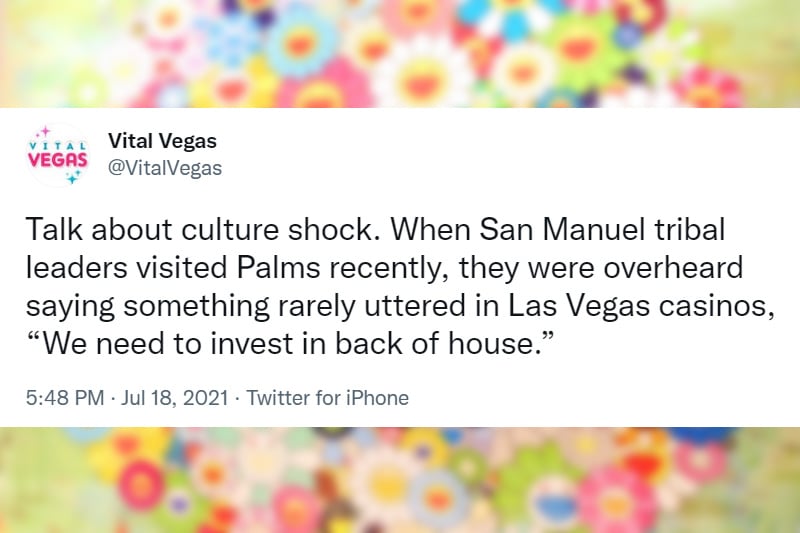 Given recent trends, it's worth noting parking will remain free at Palms.
San Manuel's draft timeline is subject to change, and the licensing process involves a lot of variables, but chances are good we'll have Palms back by February of 2022, April at the latest.
Stay tuned for more.
Update (9/22/21): San Manuel named Cynthia Kiser Murphey, former President of New York-New York, General Manager of Palms.