RPM Italian at Forum Shops Hits All the Right Notes
RPM Italian at the Forum Shops at Caesars Palace should be getting more buzz, as it's a great addition to the already stellar line-up of restaurants center Strip.
RPM Italian sits in the space where Slanted Door was. For a minute.
Yes, we were the first to share RPM was coming to Las Vegas (two months before it was officially announced), because that's how we roll, especially when it pertains to Italian food.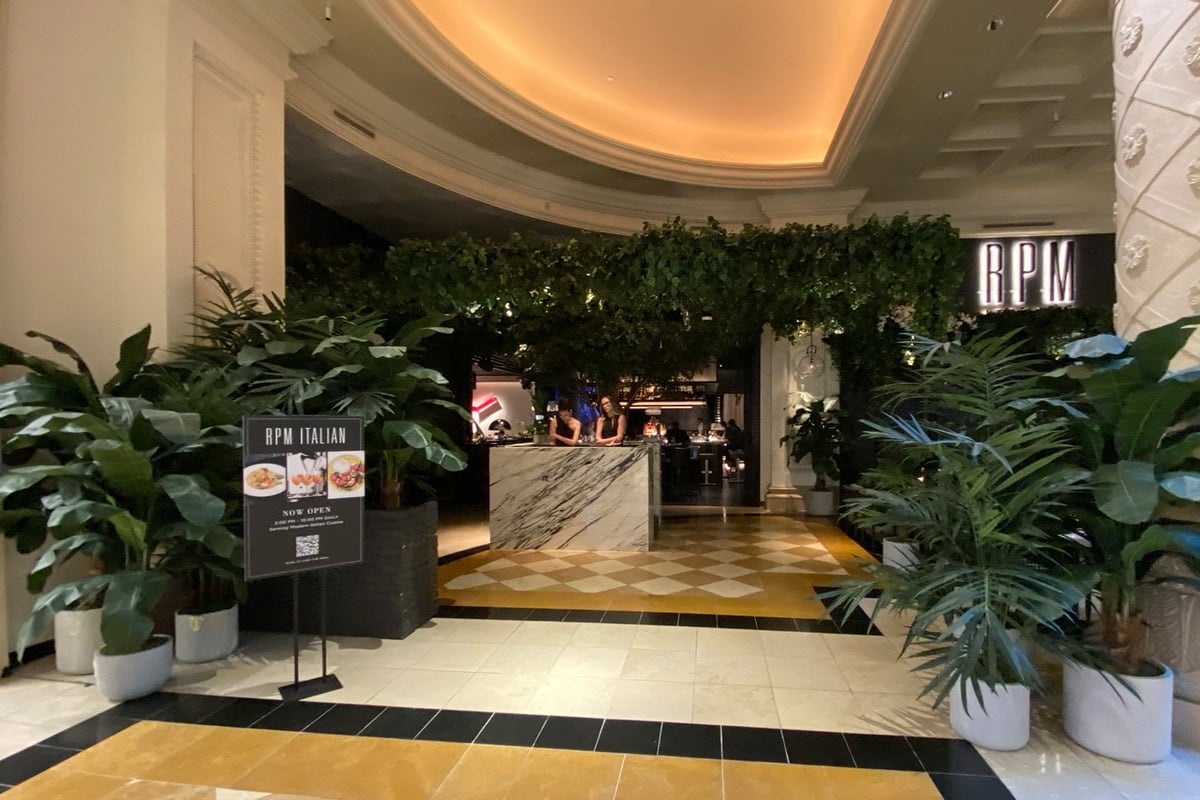 RPM Italian comes from Lettuce Entertain You, the company behind several great restaurants in Las Vegas, including what's probably our favorite, Joe's Seafood, Prime Steak & Stone Crab. The company also has Mon Ami Gabi, Eiffel Tower Restaurant and El Segundo Sol on its roster of successes.
Also involved in RPM are restaurant partners R.J., Jerrod and Molly Melman, as well as TV personalities Giuliana and Bill Rancic.
The RPM stands for "Rancic," "Psaltis" and "Melman."
Doug Psaltis is no longer involved with the company. It's awkward.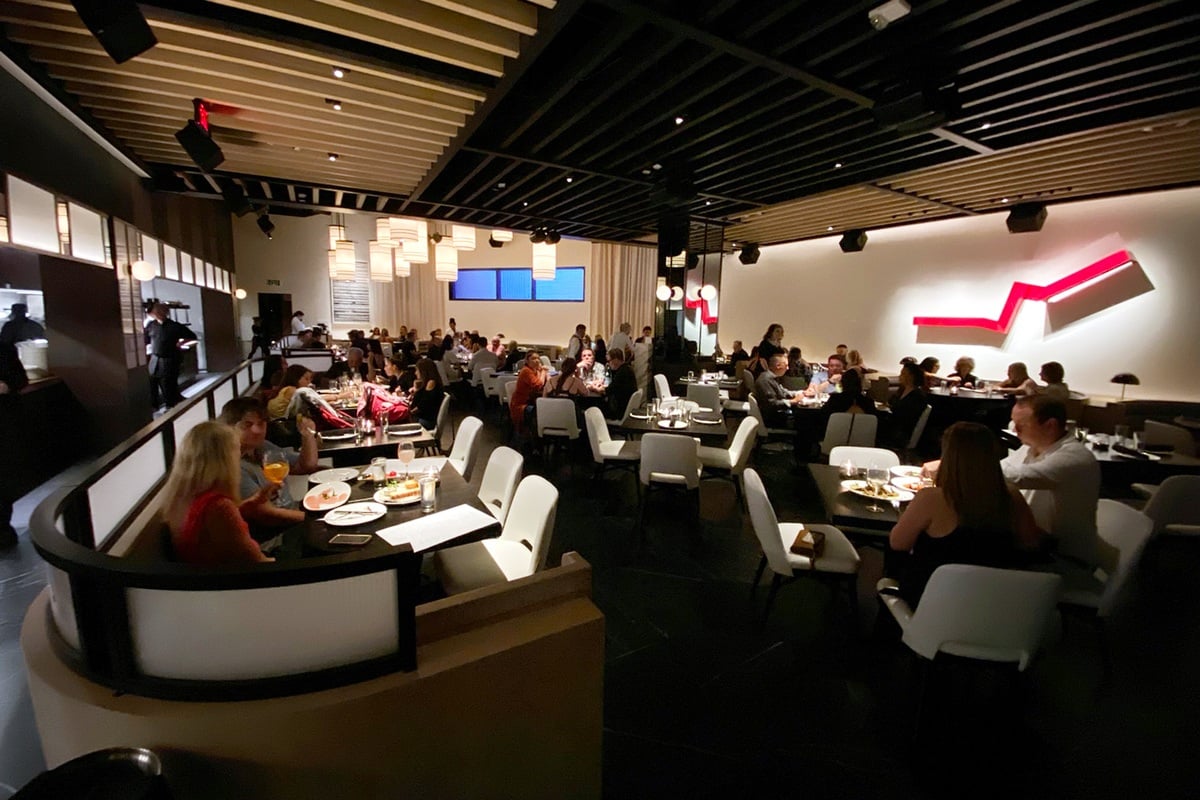 Also awkward? The name RPM Italian. It's not a great name for a restaurant, especially in a market like Las Vegas, with so much competition. Thankfully, RPM more than makes up for the lack of a memorable name with its unforgettable food and service.
Oh, and RPM also isn't doing itself any favors by obscuring its entrance with foliage. It's like there was a sale at the Walmart Garden Center.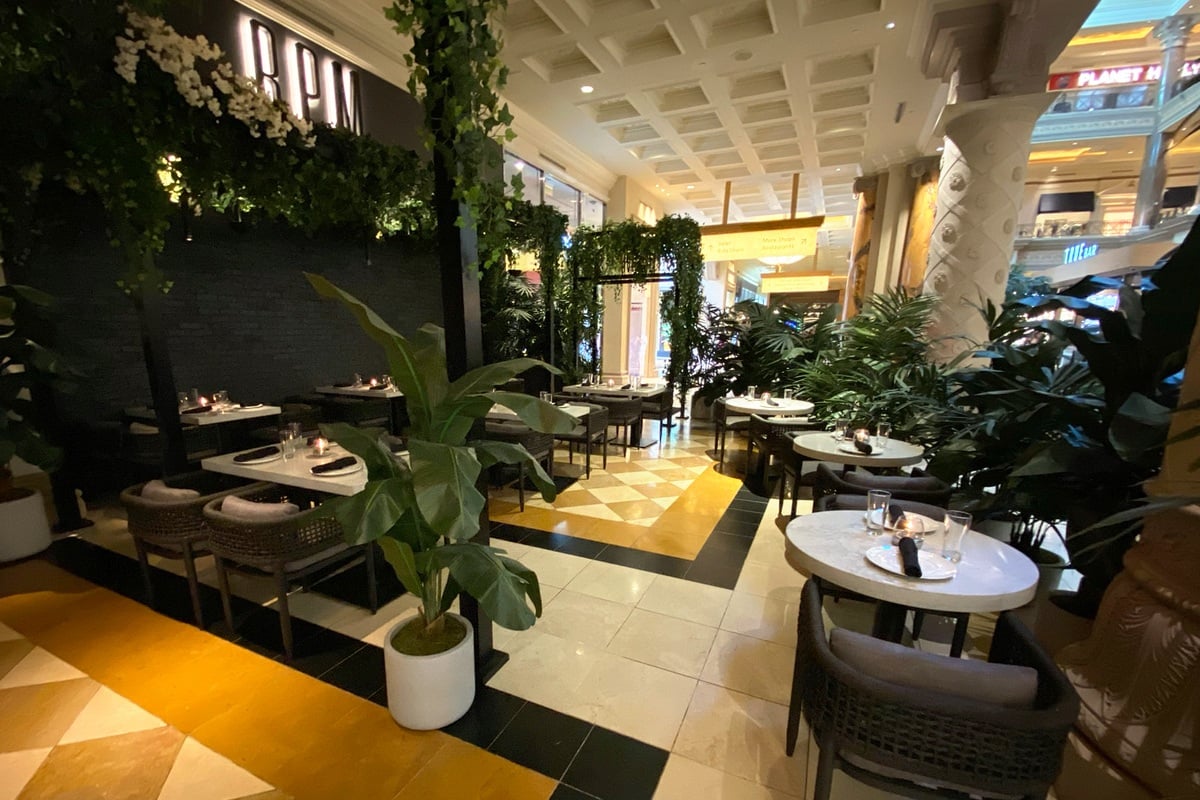 Challenges aside, a restaurant this good will be found, both through good reviews and word-of-mouth. And blogs with massive reach and engagement. Modestly speaking.
The food and service at RPM Italian are stellar, in case we hadn't mentioned that yet.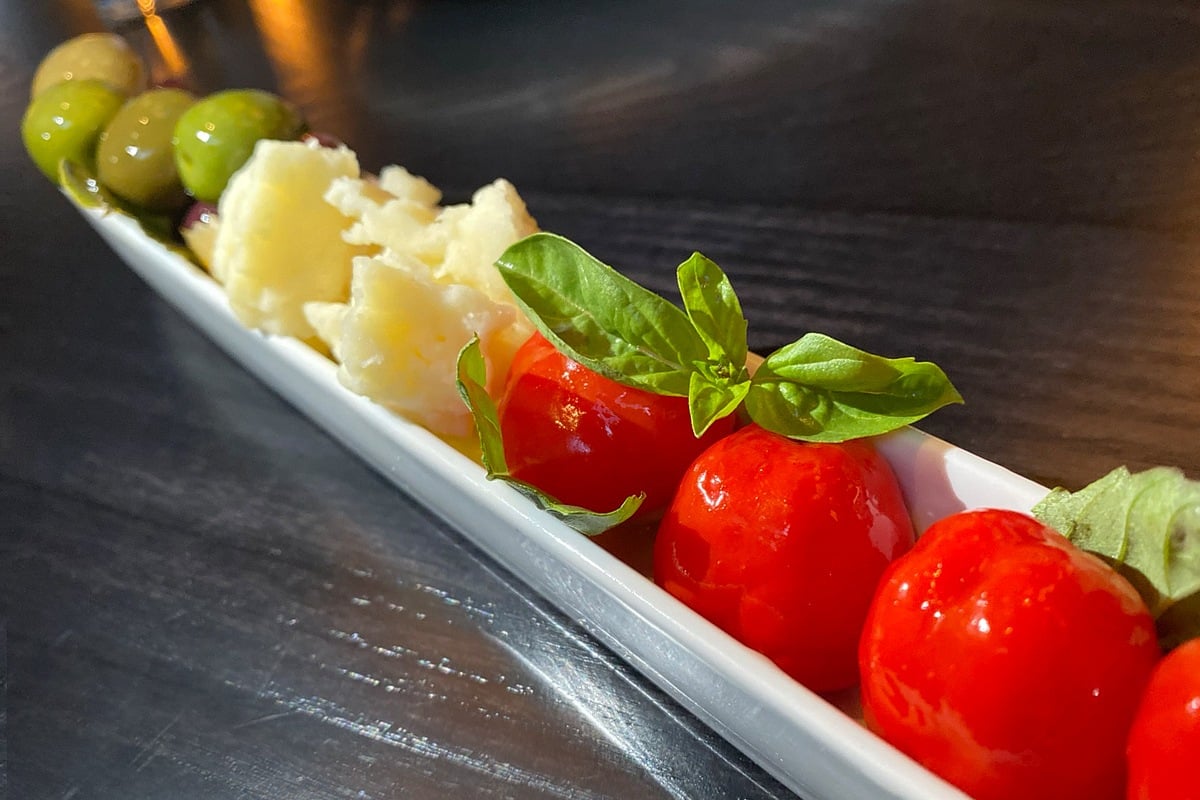 We dove headlong into the truffled garlic bread, as we were not on a date.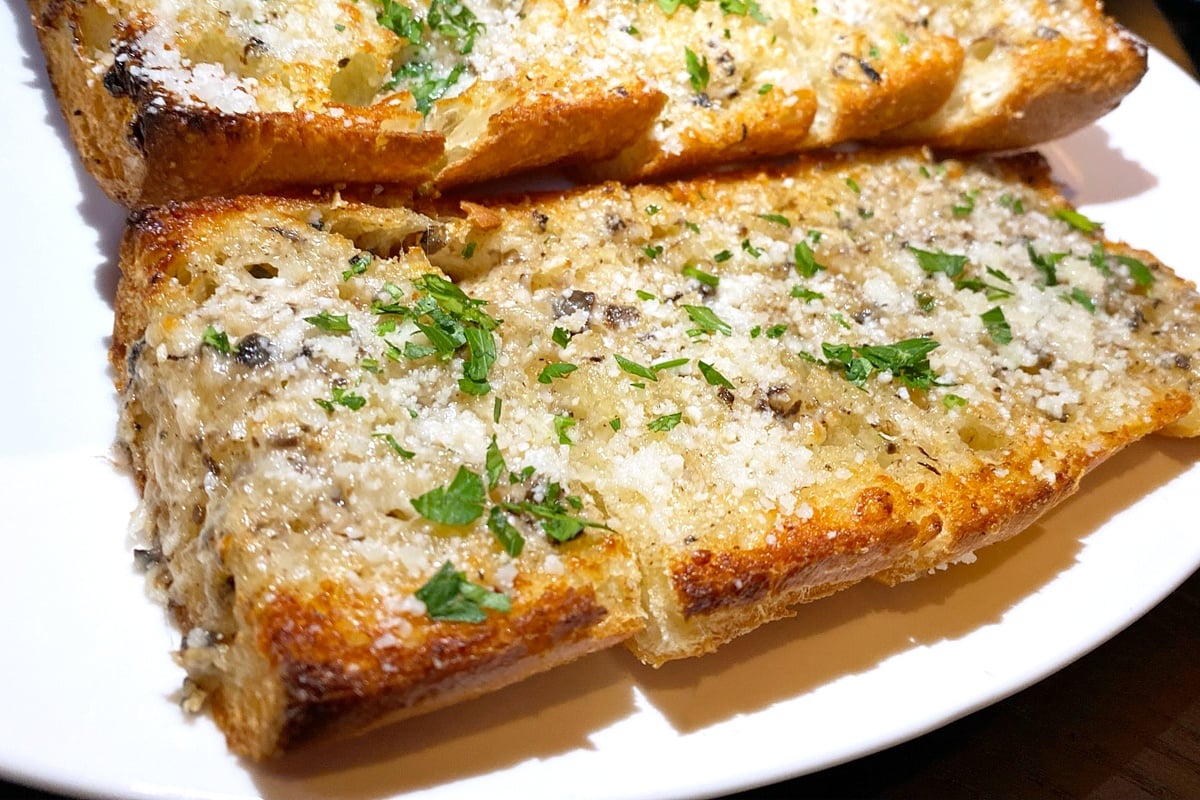 Garlic bread must be accompanied by prime beef meatballs, of course. It's the law.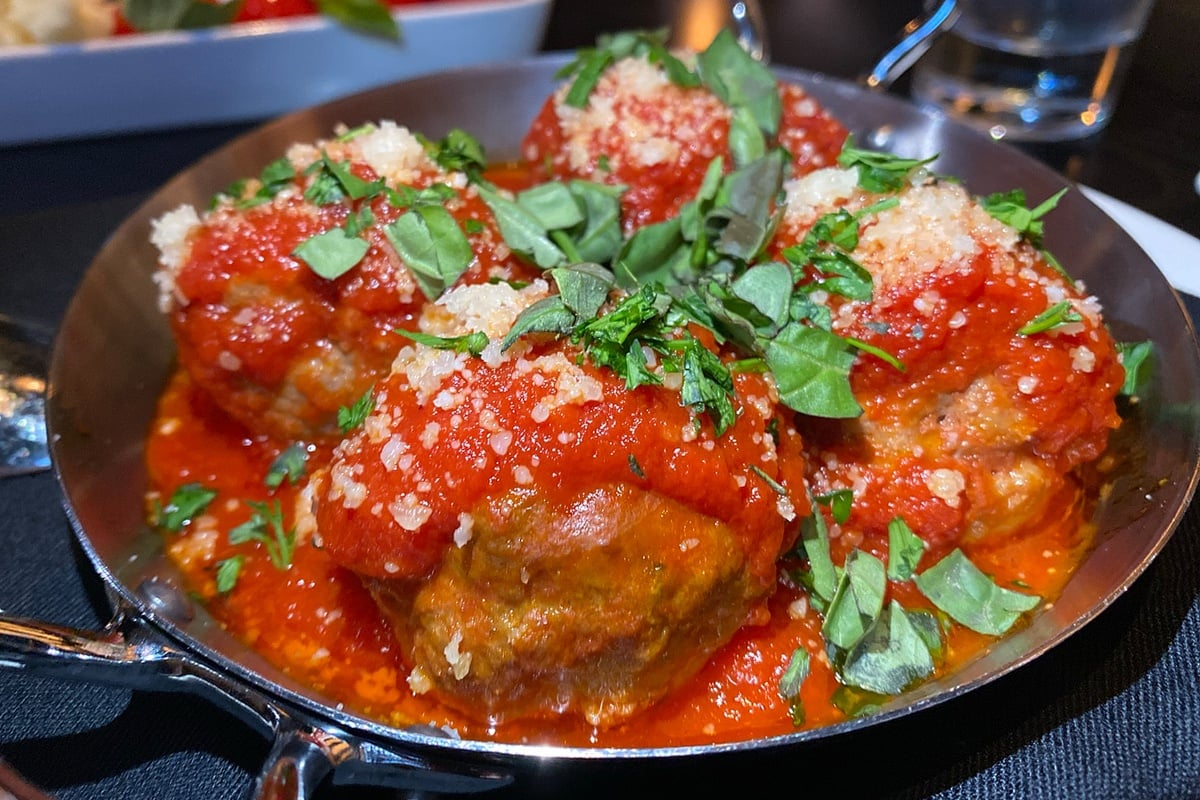 The hits just kept on coming at RPM.
The Carbonara (spaghetti, black pepper pancetta⁠—otherwise known as "bacon"⁠—and egg yolk) was wonderful despite the fact we are against putting eggs on things.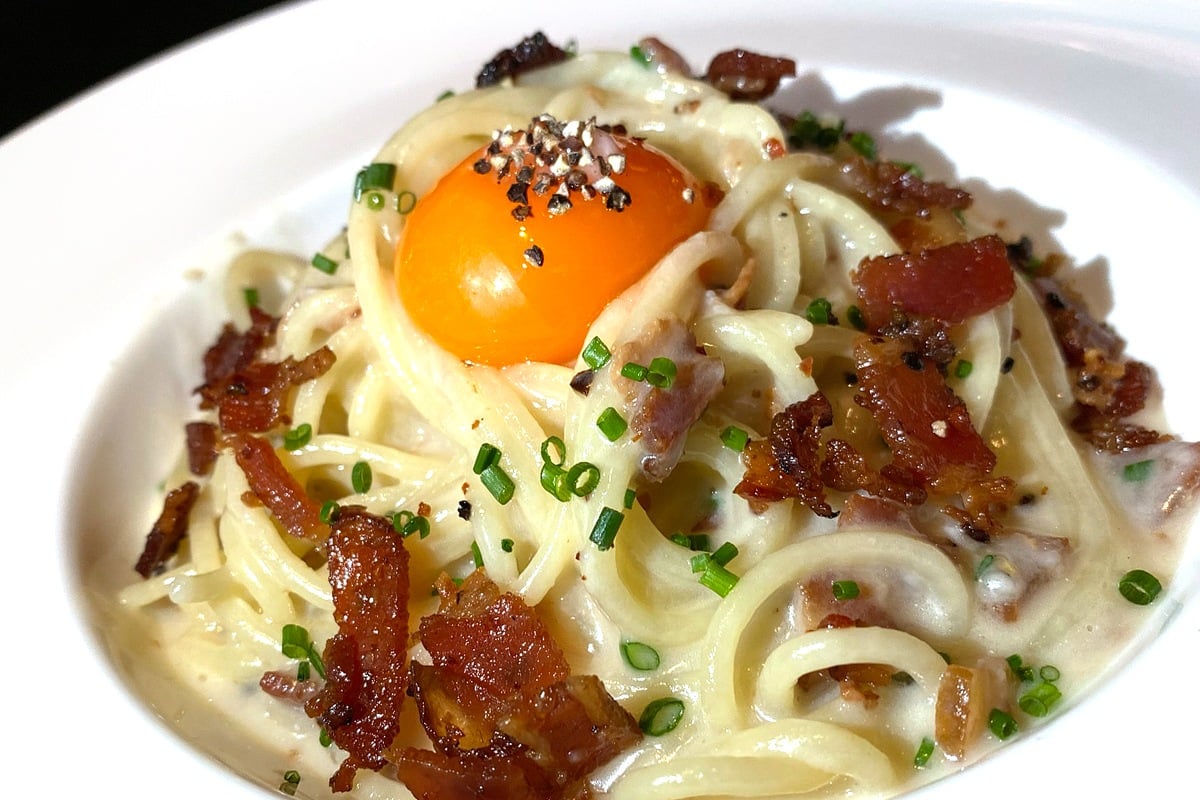 Naturally, we had to try the chicken parmesan, and it exceeded our expectations.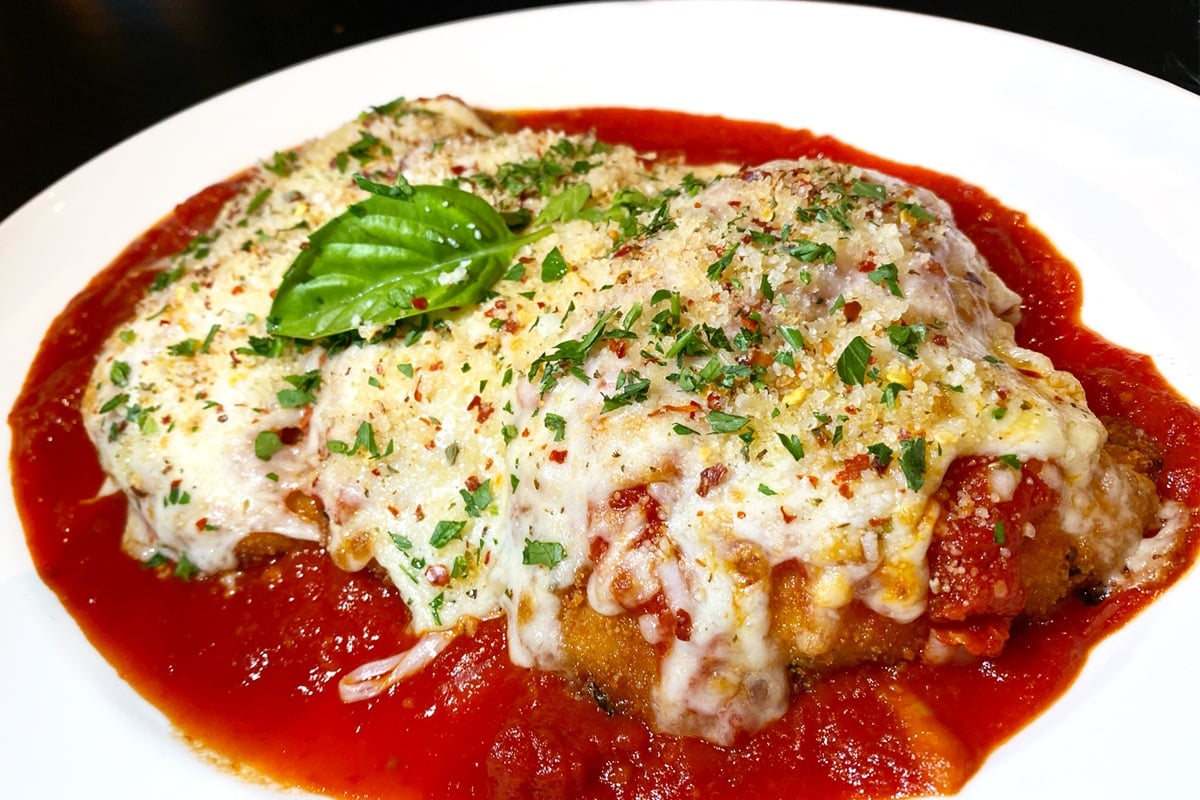 One of the dishes came with a side of spaghetti, and that was really the only qualm we had with the entire meal. "Al dente" is tricky stuff. We are not a foodie, but the spaghetti had a little too much "resistance" to our liking.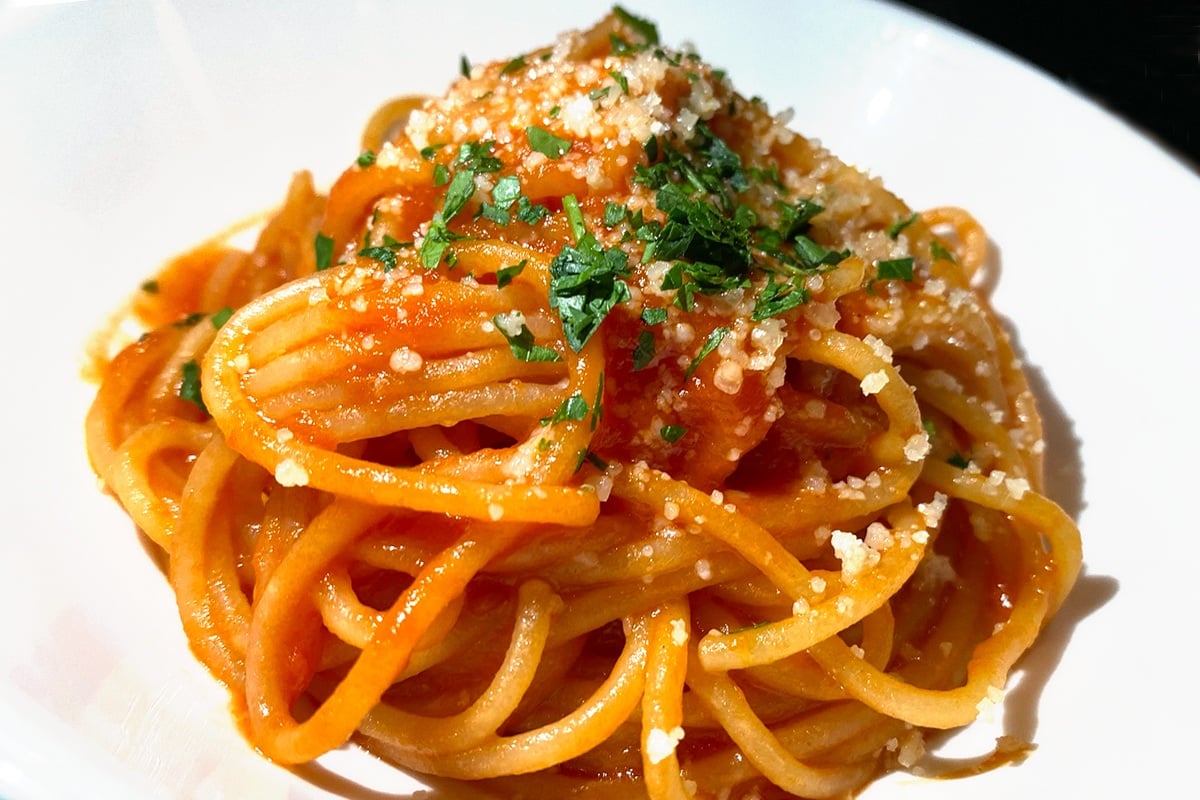 Redemption was close at hand with a spectacularly satisfying and addictive dessert dish, Bomboloni. As we don't speak Italian, we have no idea if that's singular or plural, but let's just say once you try a Bomboloni (Italian brioche doughnuts), you will absolutely want to have plural of them.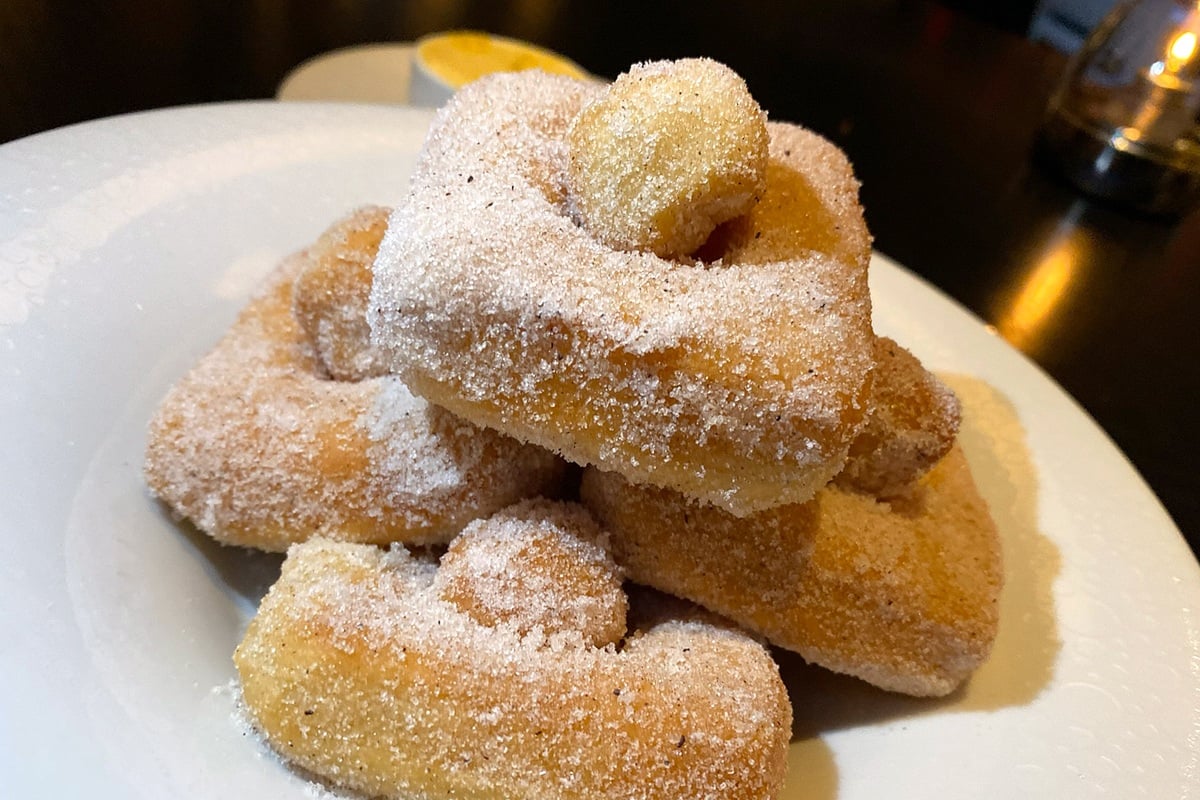 There's a lot more on the menu to explore, but if we are known for anything, it's moderation. And a lack of self-awareness, but mostly moderation.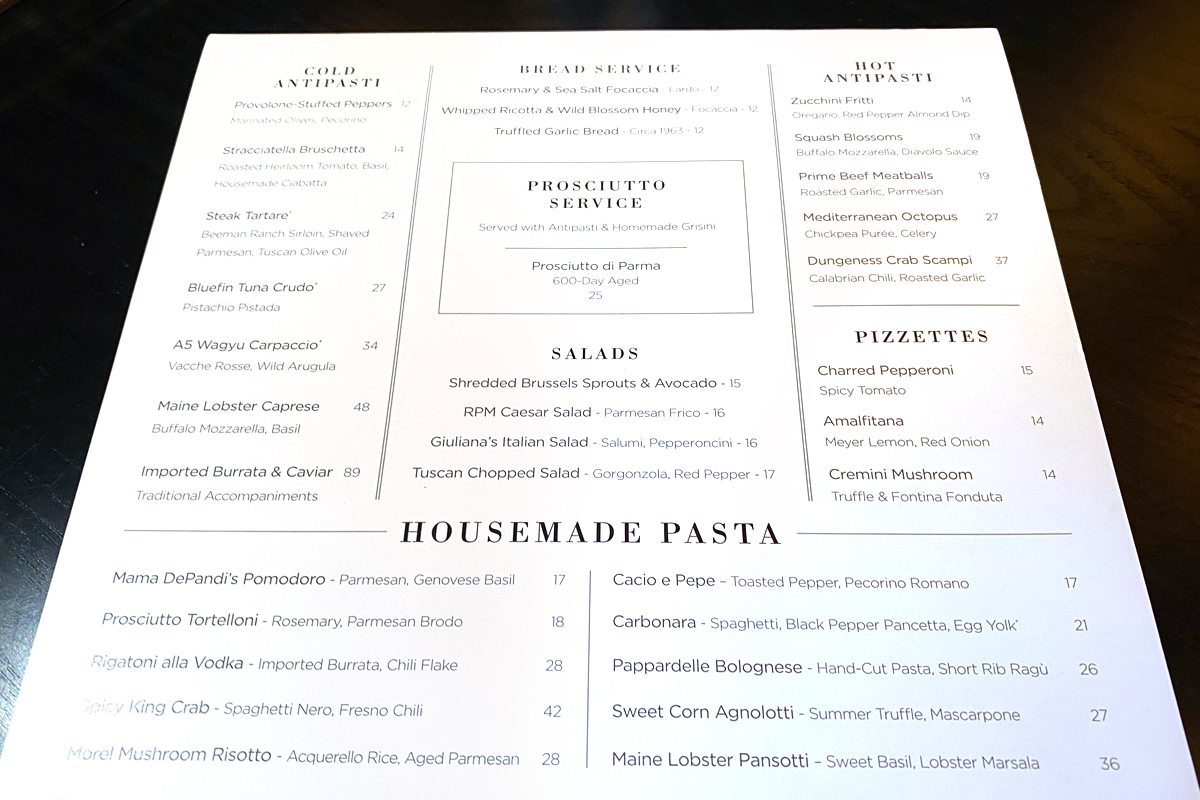 Here's more.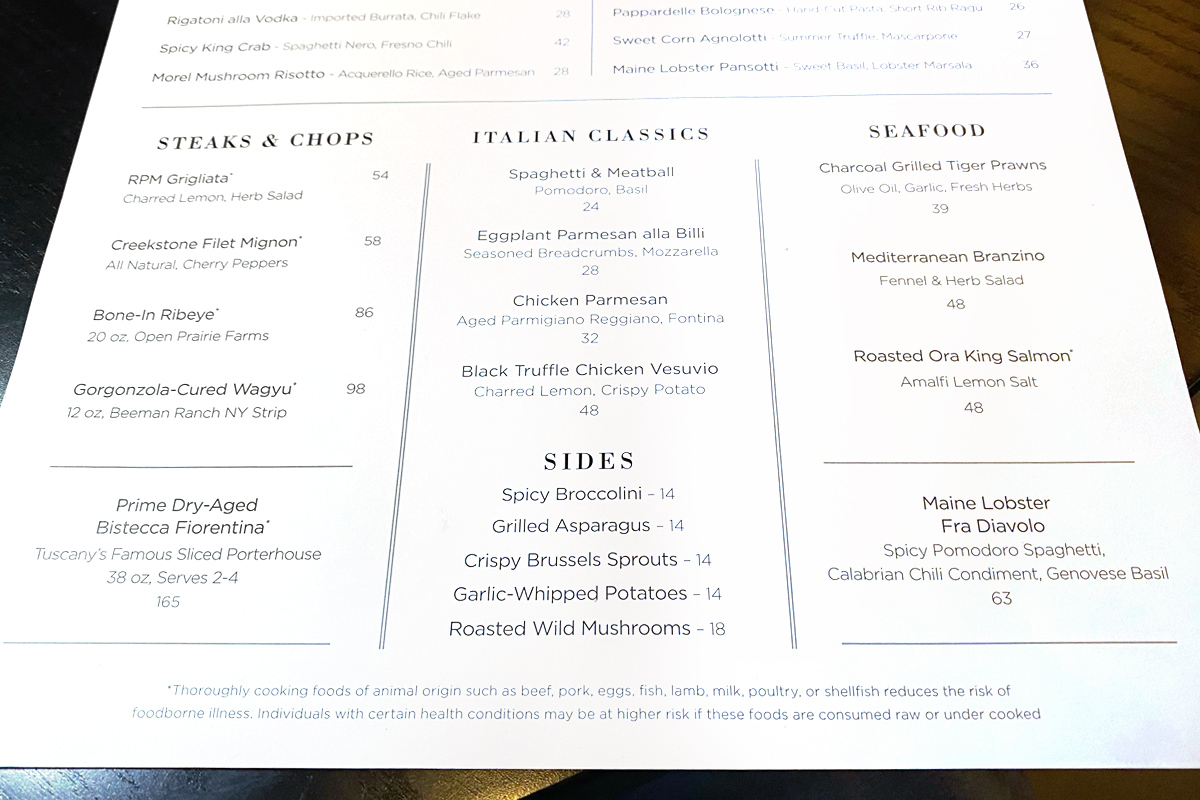 RPM Italian has 9,000-square-feet of space, with stand-alone tables and booth options, a private dining space, outdoor patio (sort of, it's inside Forum Shops, so it's an indoor outdoor patio) and a dedicated sommelier bar.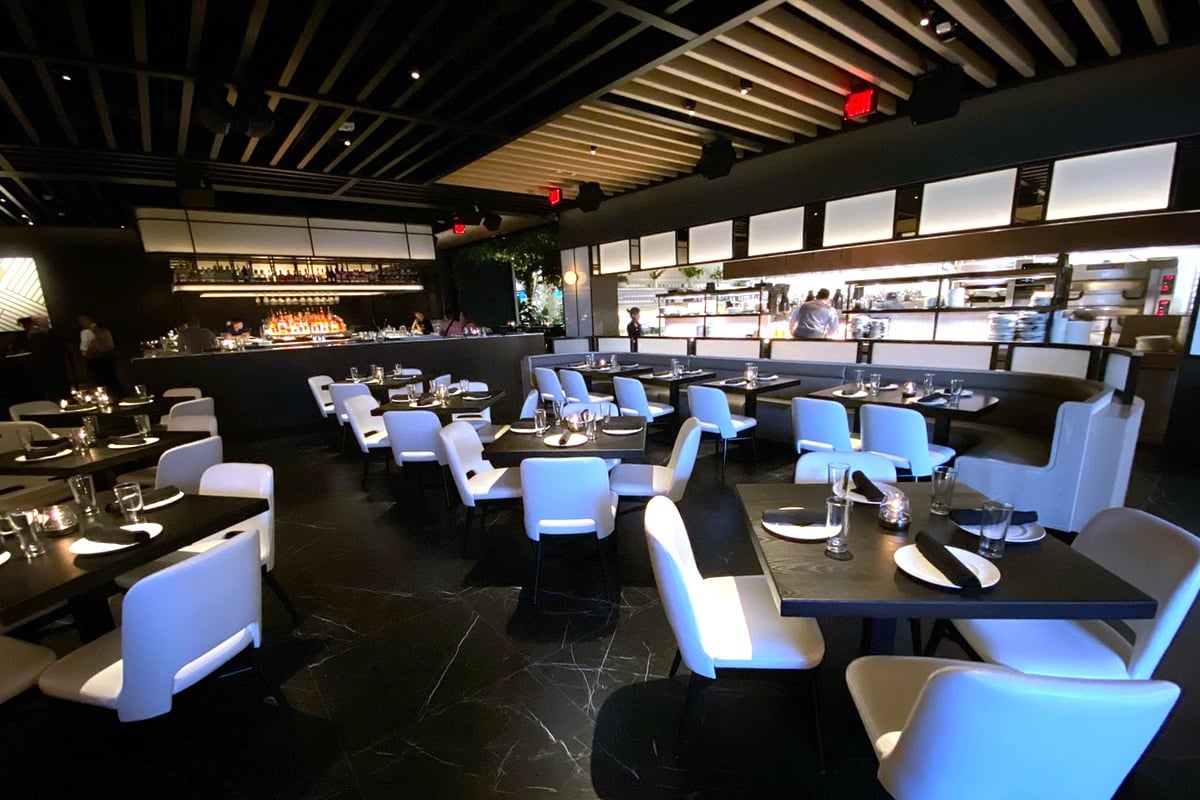 Rockwell Group did the interior design, Bunnyfish Studio was the architect and Shawmut Design and Construction made the physical space happen.
Here's a look at the bar, perfect for solo dining.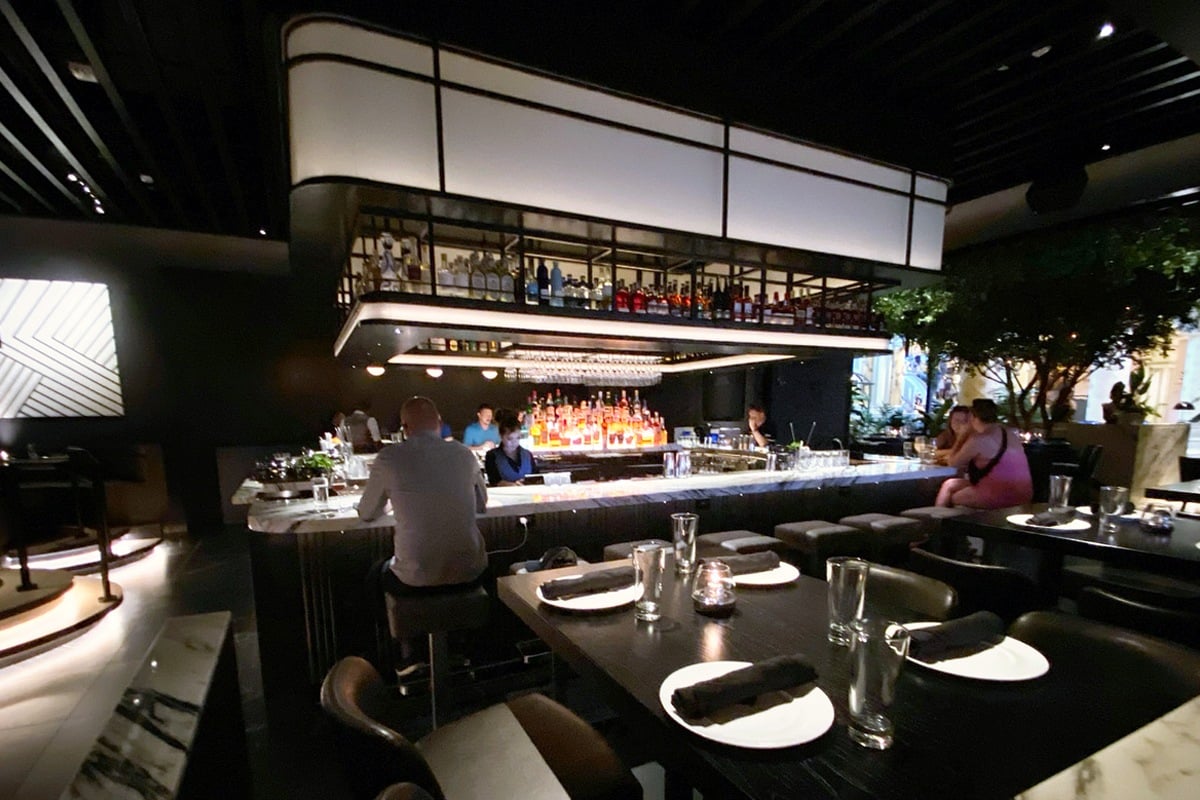 RPM Italian has leapfrogged up our list of favorite Italian restaurants on The Strip.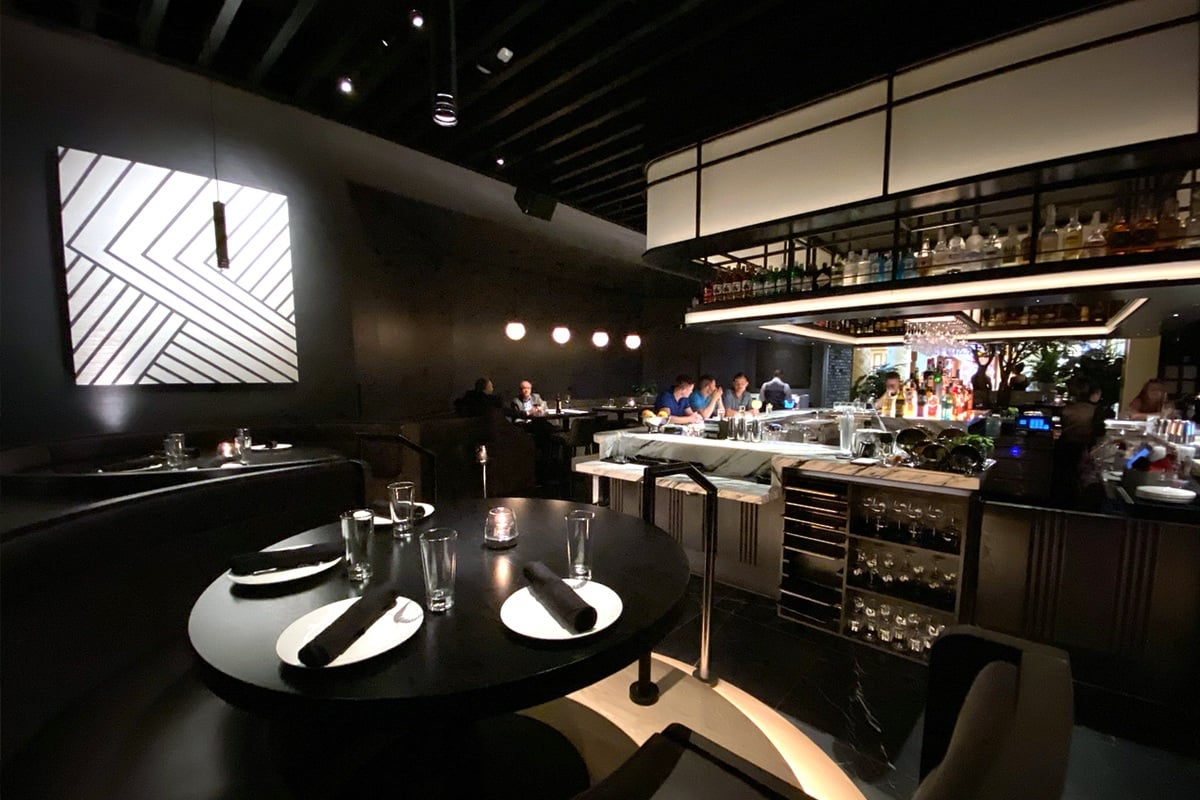 Learn more about RPM Italian on their official Web site, and let us know what you think when you visit, assuming you agree with our assessment. If not, keep your yapper shut, all due respect.
Want to explore more stories? Read about US gambling here:
You can also learn about online gambling in Canada here: