Riviera Sale and Demolition Details Confirmed: LVCVA to Pay $182.5 Million
As we first shared weeks ago, the impending sale of the Riviera Las Vegas has been confirmed. The Las Vegas Convention and Visitors Authority will buy Riviera for $182.5 million.
The Riviera Las Vegas will close May 4, 2015.
The Riviera will be demolished as part of an expansion of the Las Vegas Convention Center. Read more from the LVCVA.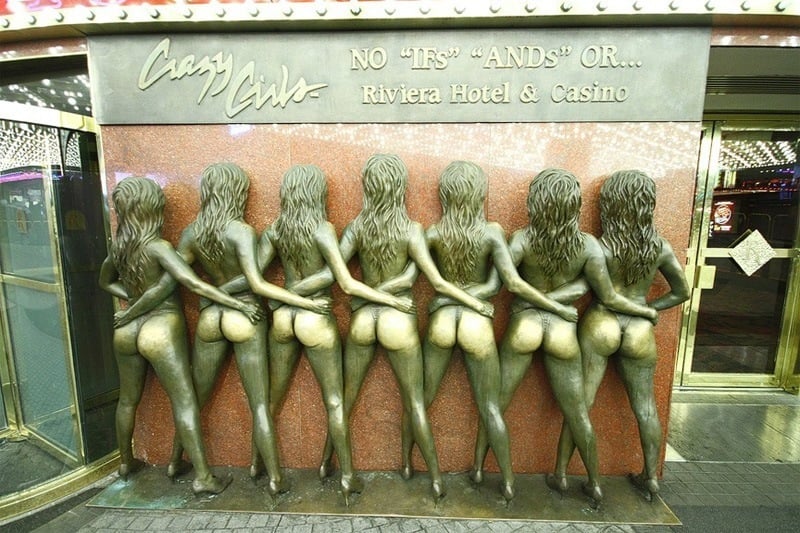 The Riviera sale will include a "lease-back" agreement that will keep the Riviera's management company, Paragon Gaming, operating the casino as plans are made for the hotel-casino's closure.
The sale of the Riviera has been in the works for some time. The LVCVA got a $275 million loan approval back in September 2014 for the Riviera purchase. Read more.
An LVCVA board vote is the only remaining step before the sale happens. That's a done deal on Feb. 20, 2015. The Riviera will officially change hands in late August.
While bittersweet news, the sale and demolition of Riviera is a piece of a much bigger puzzle. According to the LVCVA, they've had to pass on about 20 annual trade shows (huge business drivers in Las Vegas) due to space and scheduling issues.
The Riviera land is 26.4 acres, and a key part of bringing new trade and convention business to Las Vegas. Which, admittedly, is infinitely less fun than a casino, but when money flows in, new casinos get built, and others thrive. Just trust that Las Vegas knows what it's doing, already.
Today's announcement made no mention about the future of Peppermill restaurant, which many of our readers seem more upset about than the closing of The Riv. The Peppermill has denied it's going anywhere.
Interesting times ahead, and the Las Vegas Strip just won't be the same without The Riv.
Update: On February 20, 2015, the board of the LVCVA approved the purchase of the Riviera. So, done deal.