Resorts World Drops New Renderings of Pool, Nightclub and Restaurants
Resorts World continues to titillate with sweet renderings of the Las Vegas casino resort opening in summer 2021.
This time, we get a glimpse of the $4.3 billion resort's dayclub, Ayu.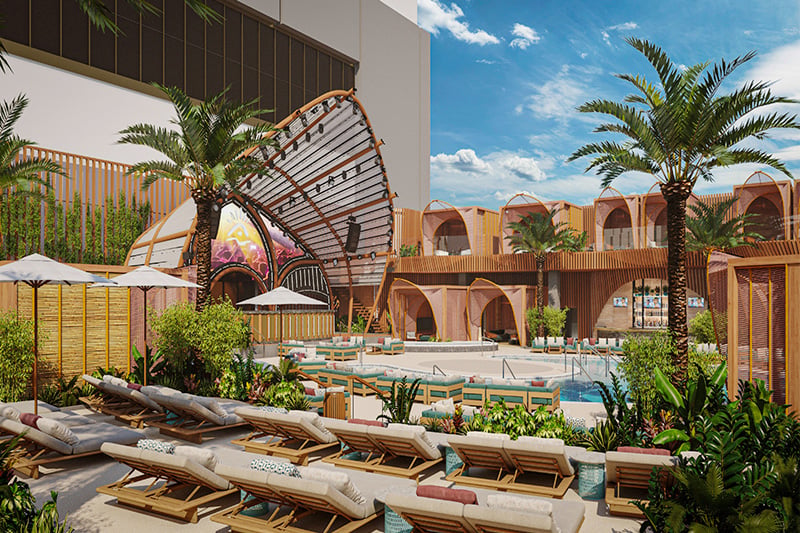 As you know, "Ayu" means "beautiful" in Javanesse.
And as you also know, Javanesse is the language spoken by people at Starbucks.
Next up is the entrance to Zouk Las Vegas nightclub.
Zouk is a well-known nightlife brand in Asia, with high profile venues in Singapore, Kuala Lumpur and Malaysia, none of which we would be able to locate on a map.
Thanks a lot, public education.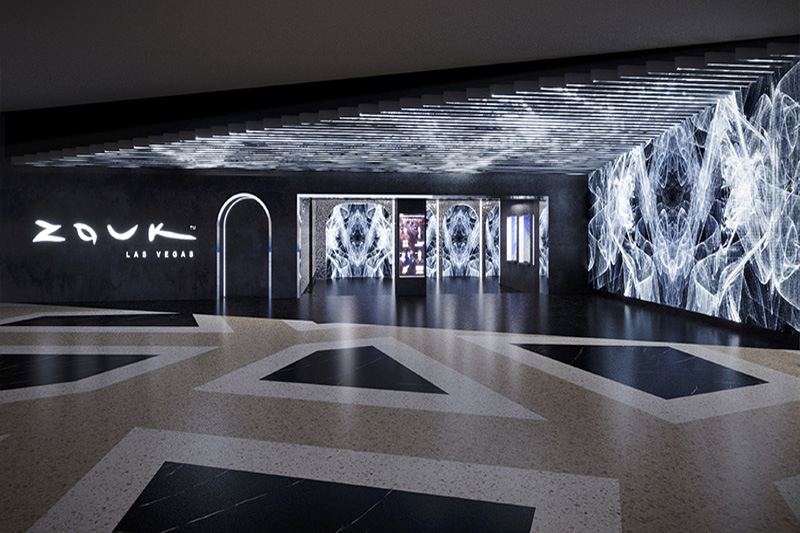 To the credit of Resorts World, they went outside the usual suspects to manage their nightclub.
The state of nightclubs in Vegas has been in flux for some time, with the closure of several Vegas fixtures, including Intrigue at Wynn, 1 Oak at Mirage, Hyde at Bellagio and others. The most recent implosion was Kaos at Palms.
New blood may be just what's needed to shake up the town's nightclub formula.
Here's a shot from inside Zouk.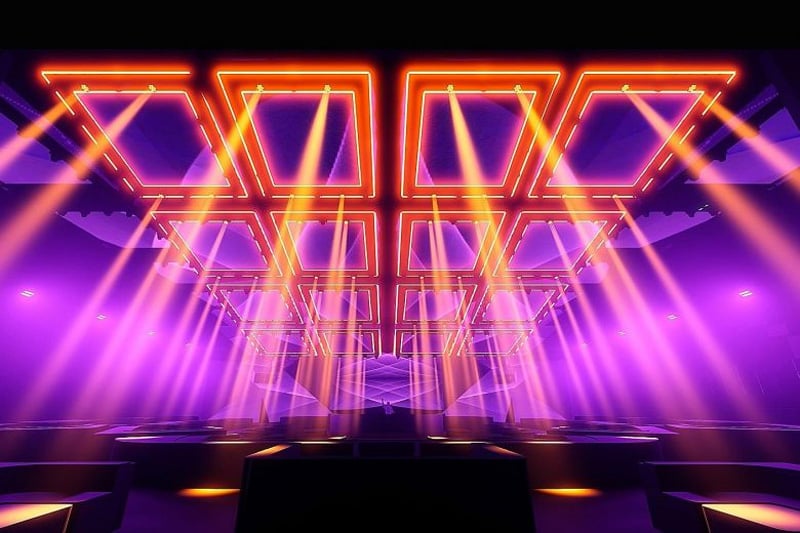 There's also Fuhu restaurant. According to the official Web site, "Fuhu is a vibe dining restaurant, conceptualized by the team behind the world famous number three nightclub in the world, Zouk Singapore."
Nightclubs and restaurants? Echoes of Hakkasan and Tao up in here.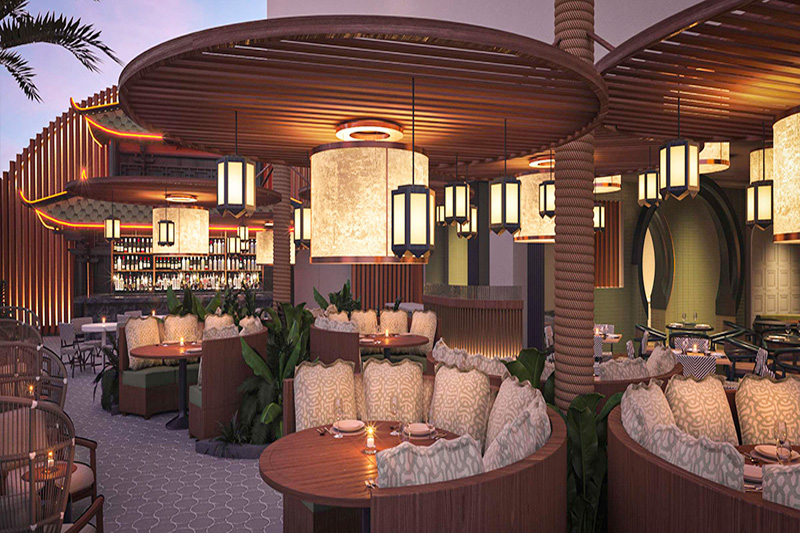 Among the new renderings is RedTail, which we're pretty sure needs a space in it, but we're going to play along.
Speaking of play, RedTail is a "social gaming bar," where guests can mingle and playing games like beer pong, darts and pool.
Oh, stop judging, that idea has got to succeed at some point. Somewhere. Maybe even in Las Vegas. At some point. Have you seen the numbers at Dave & Buster's? Neither have we, but you see our point.
RedTail will have hooch, which is really the important part, so there's that.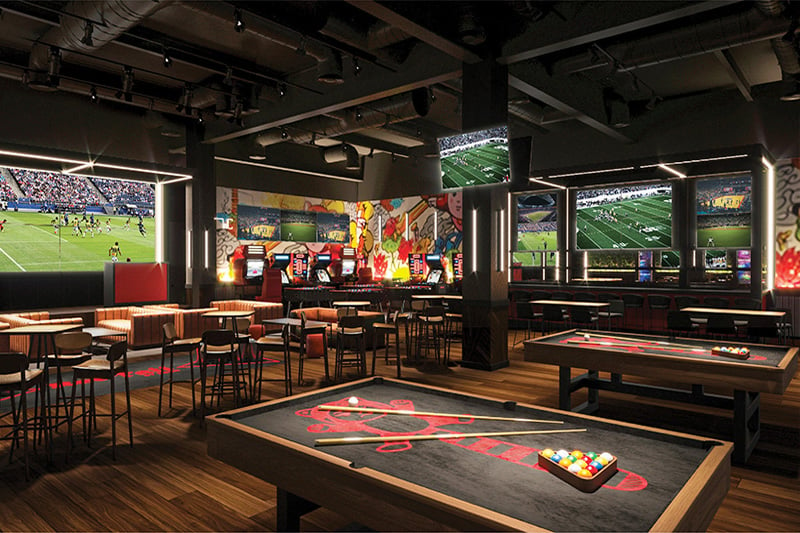 The renderings are sexy, and the rooms we saw in the sales center at Resorts World were appealing as well.
Bringing 3,500 rooms to The Strip when visitation was already on the wane in Las Vegas prior to the pandemic means Resorts World will face some challenges.
The resort will also rely heavily on conventions (near zero in Las Vegas right now), nightlife (nightclubs and dayclubs are closed) and entertainment (no headliners are currently performing on the Las Vegas Strip).
Resorts World seems to be using a tried-and-true playbook for Las Vegas megaresorts. The question is whether that playbook actually works anymore, especially in light of recent world
events and the proliferation of legal gambling across the country.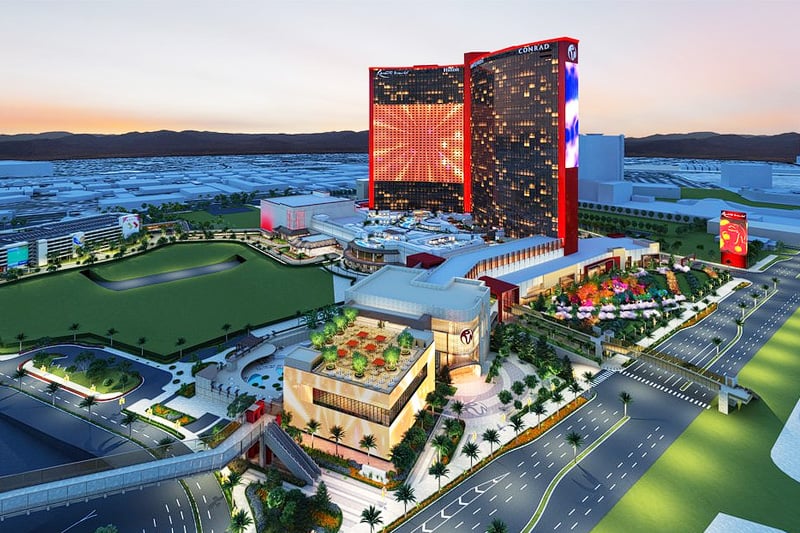 Resorts World is hoping pent-up demand will draw visitors to its shiny new destination on The Strip.
We're rooting hard for Resorts World. Let's hope science, visitor confidence and good luck align to help make this new Las Vegas casino resort a success.