Reports of Death of Circus Circus Buffet Were Dead Wrong
Long-standing reports the buffet at Circus Circus would close permanently were wrong.
We know, because we were one of the people reporting it.
In an unexpected twist, Circus Circus is reopening its buffet on May 29, 2021.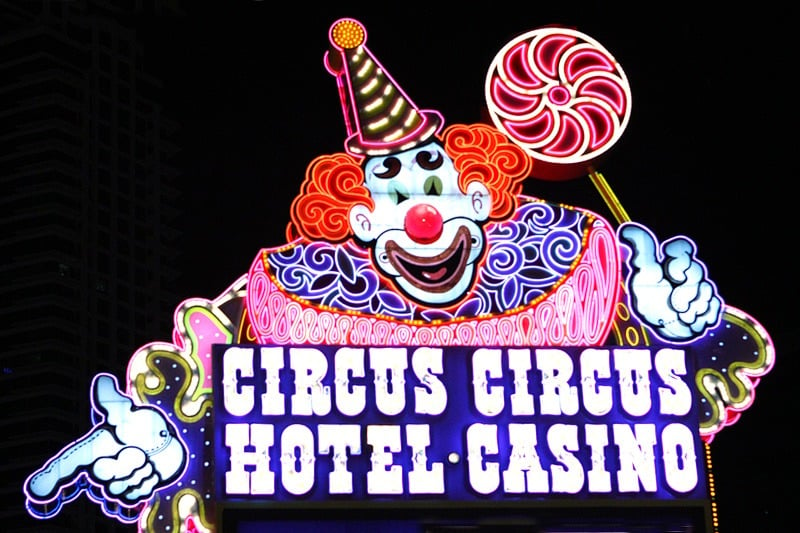 Circus Circus says its buffet "will reopen to serve guests delectable American comfort food daily for breakfast, brunch and dinner."
Oddly, we scoured dozens of Yelp reviews of the Circus Buffet, but could not find a single reference to the food being "delectable."
On the bright side, Circus Circus has a new owner (TI's Phil Ruffin), so we trust the buffet will catapult from a two-star "meh" to a five-star "OMFG."
Your results may vary.
It was previously reported the buffet wouldn't return as it was being replaced by a food court, but the casino says the buffet will be next to the new food outlets.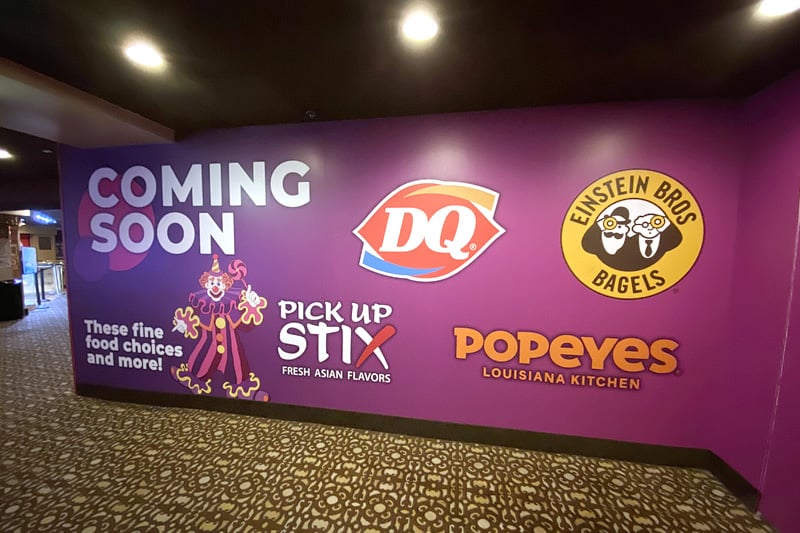 Circus Circus isn't saying why it changed course, but we assume they heard from value-seeking guests who were disappointed the buffet went away.
Something the Circus Buffet certainly has going for it is the price.
We recently shared Bacchanal Buffet at Caesars Palace costs $65.
The most you'll pay for your meal at Circus Buffet is $25.99, and that's holiday pricing.
Here are the prices as we are too lazy to type them.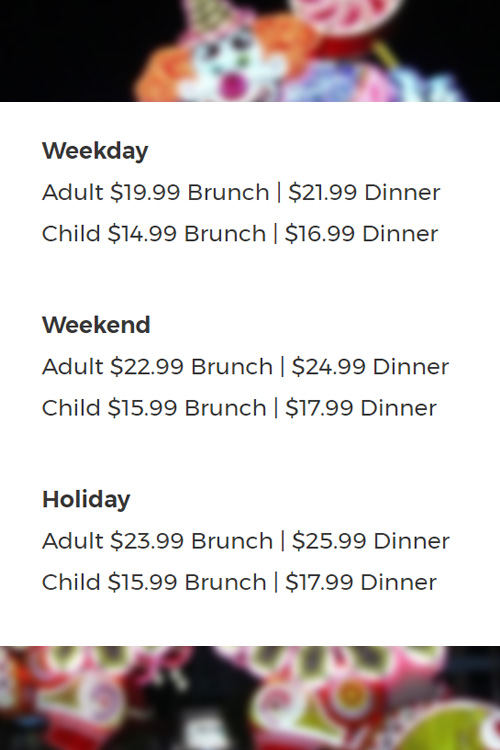 Circus Buffet serves breakfast and brunch from 7:00 a.m. to 2:00 p.m., dinner from 4:30 p.m. to 10:00 p.m.
We wish you all the best in trying to tell the difference between breakfast and brunch.
We haven't ever been to the Circus Buffet, but it's probably time.
For one thing, we want to support Circus Circus as it emerges from the challenges of the pandemic.
Secondly, we like buffets and appreciate them more given the fact many said the era of cheap buffets was over and done.
Lastly, we'd love to dispel the Circus Buffet's reputation as a "you get what you pay for" buffet. Even a modestly-priced buffet can serve up a great value if there's competent management, experienced kitchen and waitstaff and attention to the freshness of the food and overall cleanliness (especially now).
Truth be told, our only hesitation about a visit to the Circus Circus buffet would be easily overcome if Pfizer or Moderna would invent a vaccine against kids.