Las Vegas Zipline, SlotZilla, Gets Three Vital New Parts
We're happy to report the assembly of downtown's new zipline attraction, SlotZilla, is moving along at breakneck speed.
Recently, the 108-foot tall thrill ride has gotten three new parts, all critical to making SlotZilla the world's largest slot machine.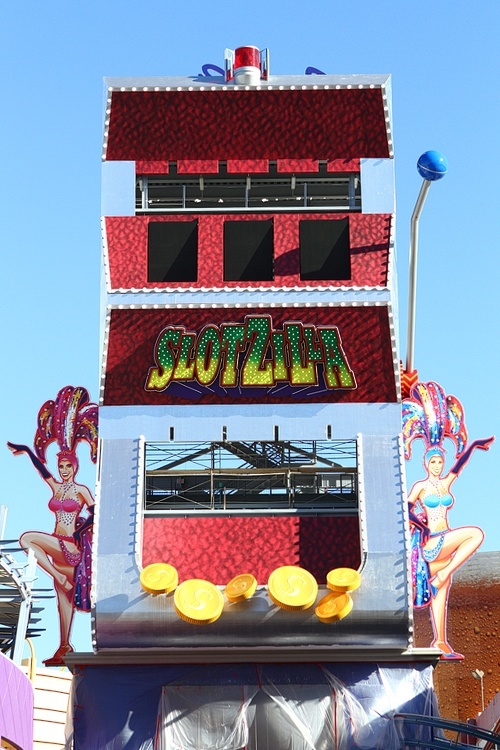 First, the coinage.
What self-respecting vintage Las Vegas slot machine pays paper, after all?

Next, the arm. Ever hear of the term "one-armed bandit"? This is where that came from.
As riders emerge from the two levels of SlotZilla (the lower, a zipline, the upper, a "zoomline"), the animated arm will move, just like the real thing.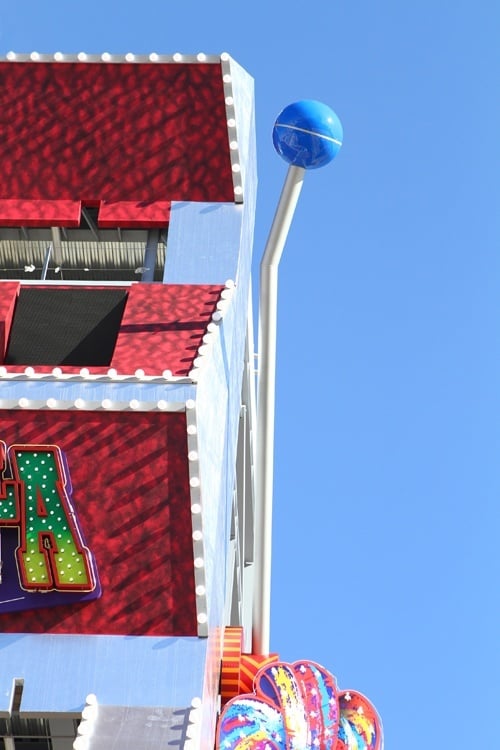 Finally, SlotZilla has gotten an over-sized sign on its ample frontage. Trust us, Sin City knows a little something about ample frontage.
We weren't sure what to make of the name SlotZilla initially, but as time has gone by, we've become enamored of it. Or with it. Don't force us to make grammatical decisions when we're drunk, thanks.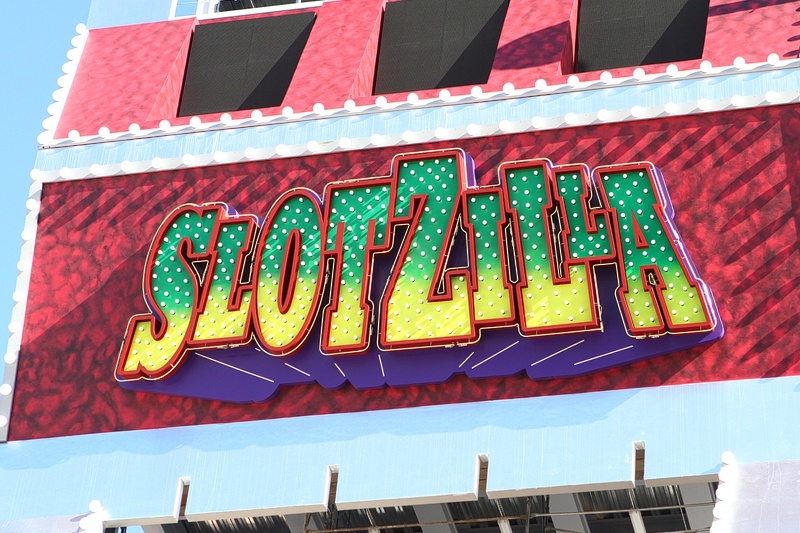 We're predicting a mid-December opening for SlotZilla, but the Fremont Street Experience is being careful not to announce a specific time frame.
See all our previous posts about the SlotZilla zipline ride in downtown Las Vegas.
One thing we know for sure is SlotZilla is already becoming a major tourist attraction downtown. During our visit, we saw dozens of Las Vegas visitors gawking and taking photos of SlotZilla. So, even if you have a thing about heights (like we do), you'll want to stop by for a photo.
It doesn't take a psychic to know SlotZilla is going to be huge.