All Signs Point to Park Hyatt Las Vegas as New Name of Monte Carlo
MGM Resorts has had its hands full with the upcoming launch of The Park and T-Mobile Arena, so there's been no recent news about Monte Carlo's new name or rebrand, a rebrand this blog was the first to report more than a year ago.
It's entirely possible, though, Monte Carlo's new name has been right under our noses all along: Park Hyatt Las Vegas.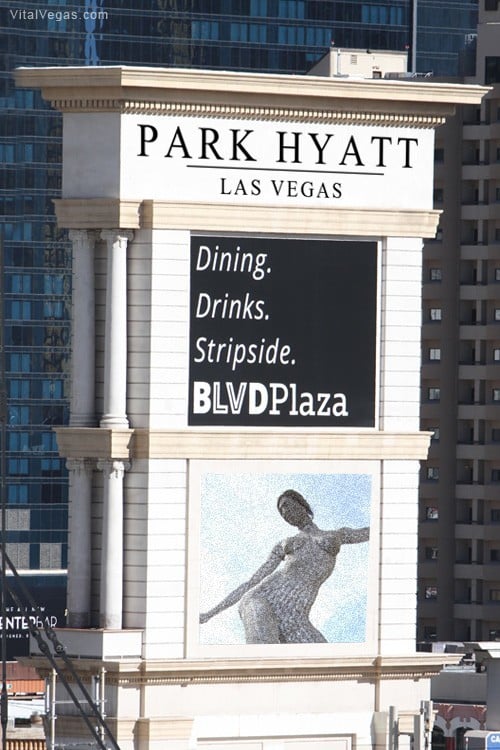 As you may know, The Park is a new pedestrian promenade between Monte Carlo and New York-New York at the center of the Las Vegas Strip. The Park goes from Las Vegas Boulevard to the new arena, and will feature bars, restaurants, live entertainment and a large, naked woman dancing.
The Park opens April 4, 2016. Anticipate hoopla.
Also in the works is a 5,000-seat theater at Monte Carlo.
MGM Resorts reps have confirmed the official name of the Monte Carlo's theater will be The Park Theater. It seems unlikely The Park Theater would exist in a hotel that didn't have "Park" in its name.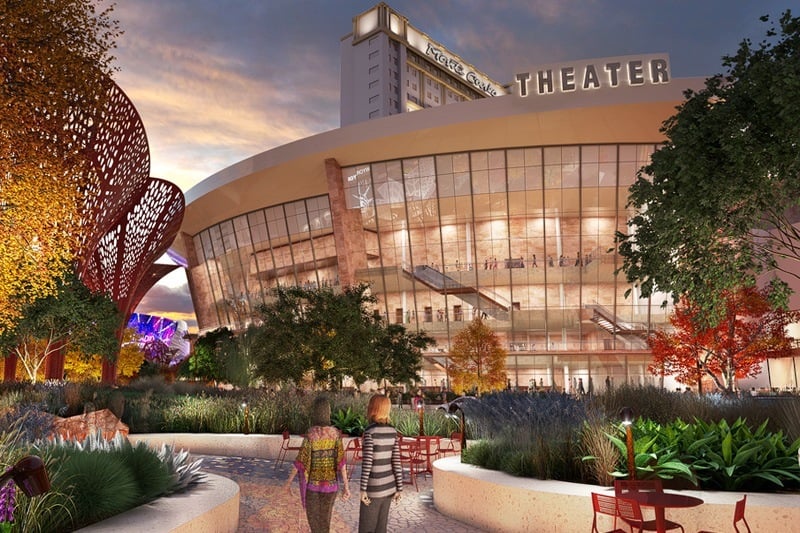 When we inquired about the new name for Monte Carlo, MGM Resorts reps said there's no date set for an announcement, but details will be unveiled "when the company is ready."
Well, let's see if we can piece together some clues and move that timeline up a bit!
First, "Park" is everywhere in and around The Park and The Park Theater. But "Park Resort" would be a rather generic name, so we have to dig a bit deeper.
See, since 2013, MGM Resorts and Hyatt Hotels have had an existing relationship, with members of Hyatt's loyalty program getting access to rooms at MGM Resorts hotels in Las Vegas, gaining points for non-gambling purchases at MGM Resorts hotels and other perks.
Monte Carlo is a prized member of the Hyatt Gold Passport program, with the hotel featured on the Hyatt Web site.
Fun fact: Hyatt was originally slated to manage the Cosmopolitan, but the deal fell through.
Here's an "Aha!" moment when you follow the bread crumbs: One of Hyatt's high-end brands is Park Hyatt.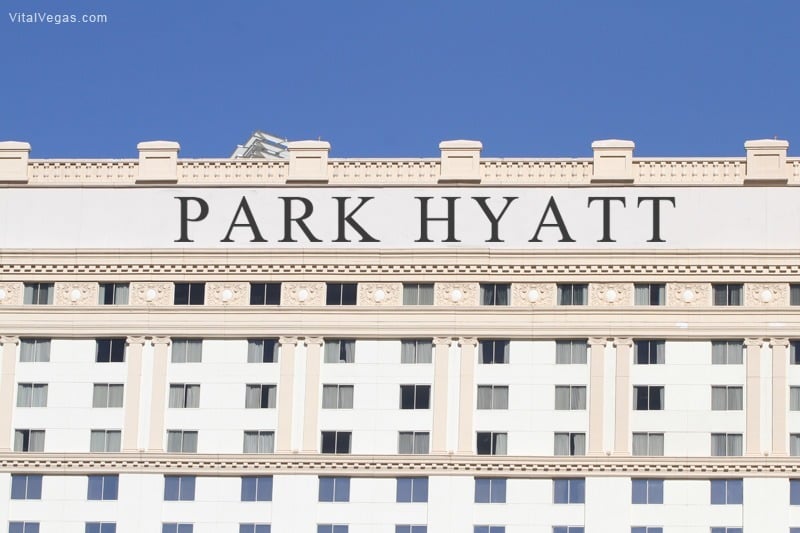 All the sleuthing and guessing and conjecture and it's been sitting right there: Monte Carlo could be heading for a rebrand as Park Hyatt Las Vegas.
Hyatt has other brands, but none would dovetail as perfectly with The Park. (For example, Grand Hyatt would cause confusion with MGM Grand, just across the street.)
Park Hyatt Las Vegas would fit perfectly with the existing collection of Park Hyatt hotels around the world, and would finally give Hyatt the high-profile presence on the Las Vegas Strip it's been seeking for some time.
Rebranding Monte Carlo with an existing brand solves myriad challenges for MGM Resorts, and would explain a confounding lack of fresh trademark filings—the brand already exists.
It remains to be seen when or if our suspicions turn out to be true, but for the moment, the smart money is on Park Hyatt Las Vegas as the new name of Monte Carlo.
Update (4/5/16): A source at MGM Resorts says it won't be Park Hyatt, so the frontrunners are Park Place Las Vegas Hotel & Casino and The Park Las Vegas Hotel & Casino. Although, Caesars Entertainment (MGM Resorts' biggest competitor in Las Vegas) used to be called Park Place Entertainment. Which leaves us The Park, which is awfully bland. So, we're back to nobody knowing anything. An announcement of the new name of Monte Carlo is expected June 2016.