Our Beloved Stardust Casino is Coming Back, Kinda
Our favorite blowed-up Las Vegas hotel-casino of all time is making a comeback, albeit a virtual one.
The iconic Stardust, which continues to benefit from the passage of time, is getting the Facebook treatment from Win, a social gaming company, and Boyd Gaming.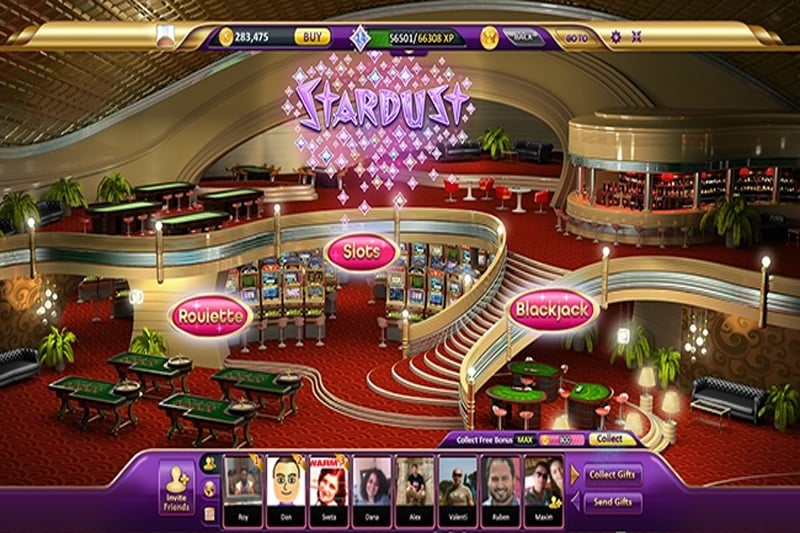 The new Facebook game, "Stardust Casino," isn't available yet in the U.S., but has already launched as a free application in the U.K., Canada and Australia. This geographical bias will not be allowed to stand! We want our simulated Stardust experience!
You can tell if you're in a restricted region by going here. We're going to just keep refreshing our browser, thanks.
The Stardust, of course, was demolished in 2007. Because even Las Vegas isn't perfect.
The new Stardust Casino will offer a number of classic casino games, including roulette, blackjack and slots, all set against a "re-imagined" Stardust. Which means they're pretty much just slapping the Stardust logo on everything, but we're holding out hope the game will provide a small connection to the first Vegas casino this blog ever visited.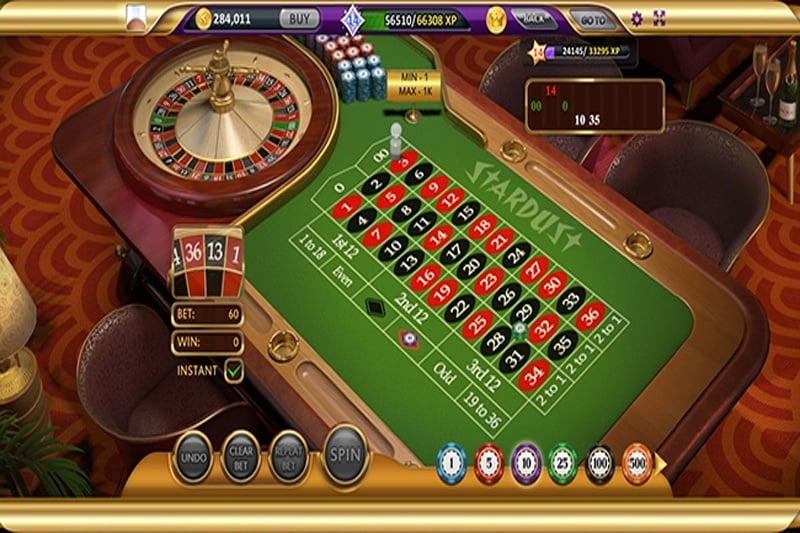 We trust the Stardust Casino game will be free, with plenty of opportunities to purchase virtual chips. Don't laugh. Virtual chip purchases reap tons of money for casino companies, even though though you can't win real money using them. Head, meet scratched.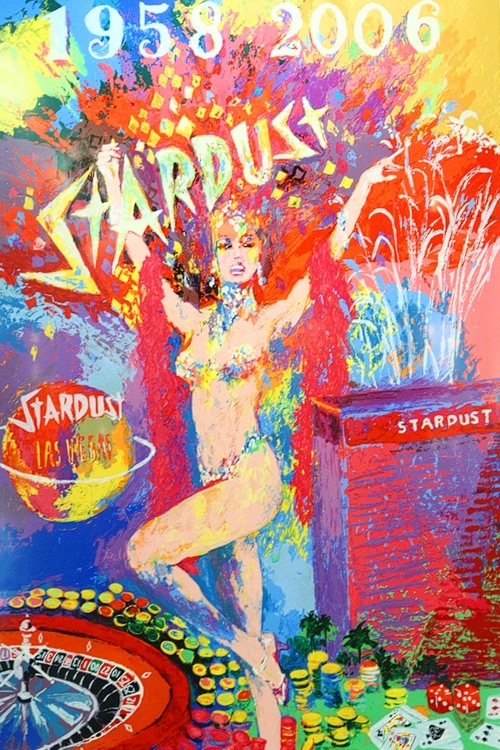 We're giddy as a nitrous oxide tester to see what the Stardust Casino has in store.
We love the Stardust. We personally own a Stardust T-shirt, a Stardust watch, a Stardust gaming chip and even a Stardust satin jacket.
We even have a Stardust photo in a frame made from a casino loyalty club card. (See more alternate uses for your casino players club card.)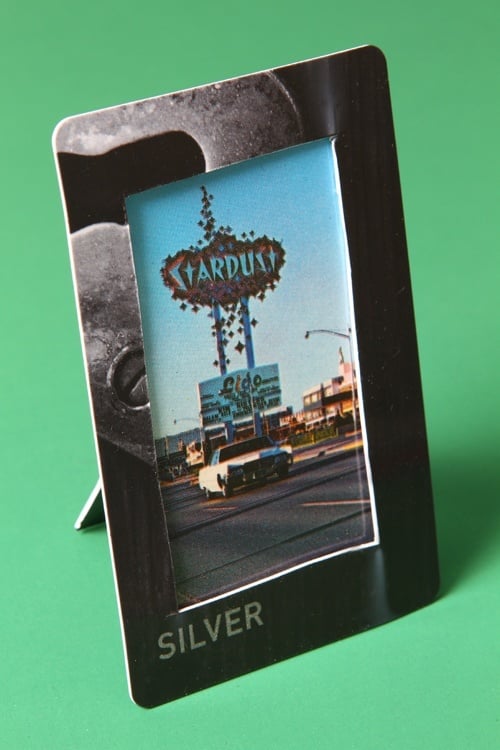 Now, we'll get some virtual Stardust Googie stars, too.
Refresh. Refresh. Refresh.