New York-New York Opens New Strip-Side Promenade
New York-New York has opened its much-anticipated outdoor plaza to visitors, although the promenade is still a work-in-progress.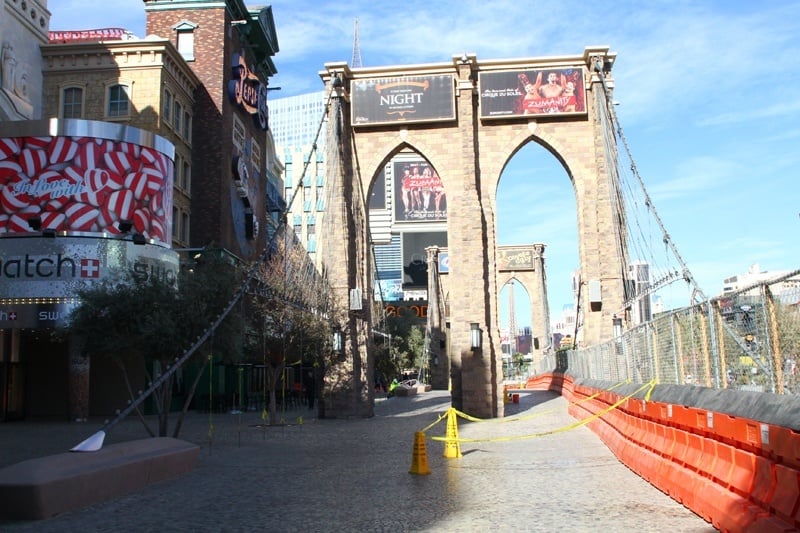 For months, guests have been directed around the construction area along the Las Vegas Boulevard-facing side of the hotel, but new walkways are open to foot traffic, including a path along New York-New York's replica of the Brooklyn bridge (above), all the way to the hotel's Statue of Liberty (below).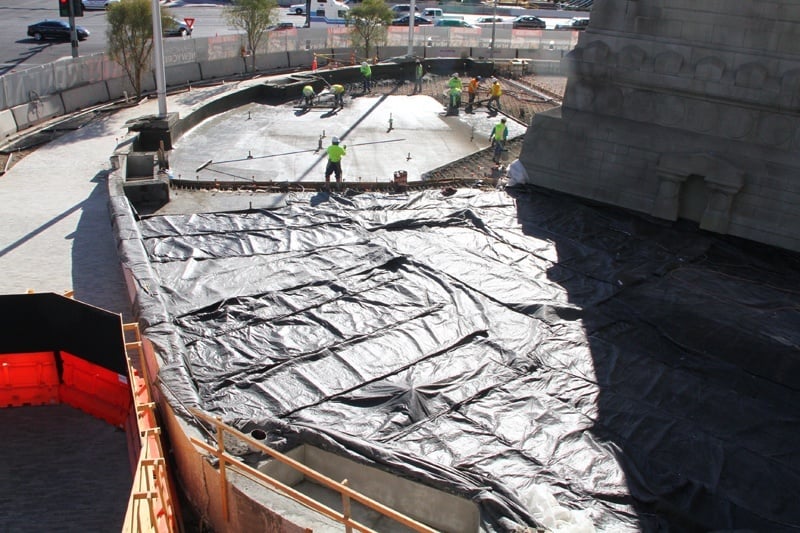 Several new retail offerings have opened as well, including a Swatch store, novelty and gift shops Stupidiotic and I Love NYNY, and a Starbuck's.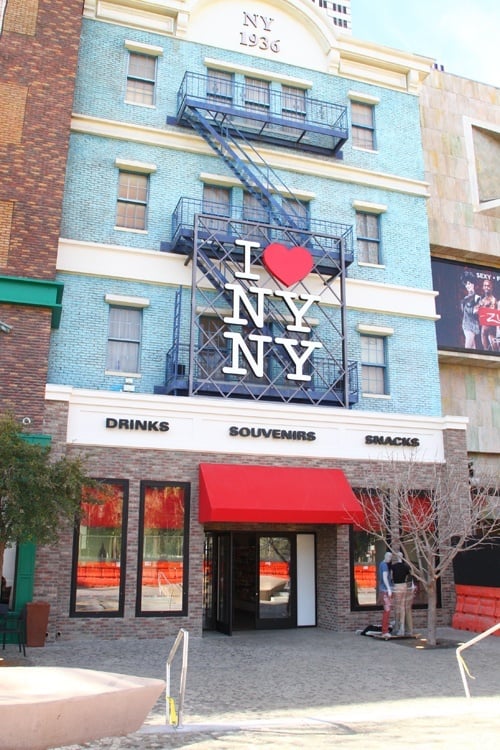 Soon, a Hershey's Chocolate World will join them, as well as a Shake Shack restaurant. Yes, we poked our head into the Hershey's Chocolate World space, but there's nothing to see yet, sorry.
A renovated patio area for Nine Fine Irishmen appears to be complete.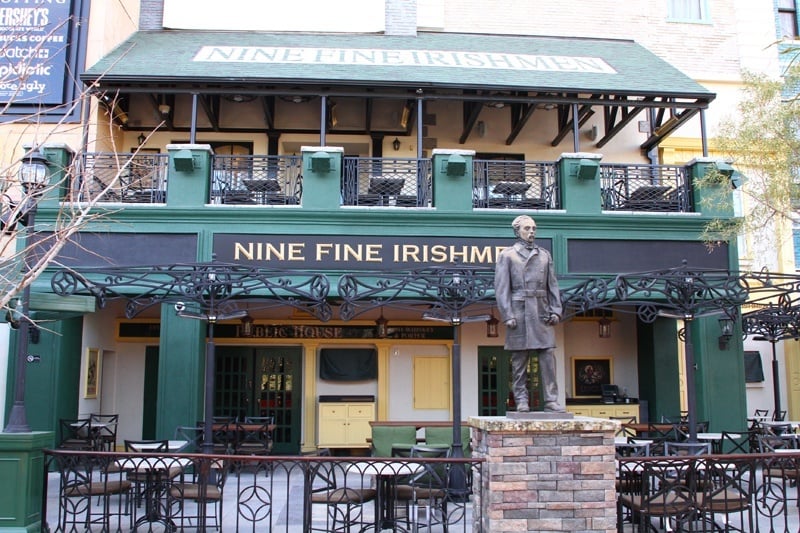 Among the dramatic changes to the New York-New York frontage is a brand new entrance. This area made news recently, as it once sported a neon sign which has been donated to the Neon Museum, downtown.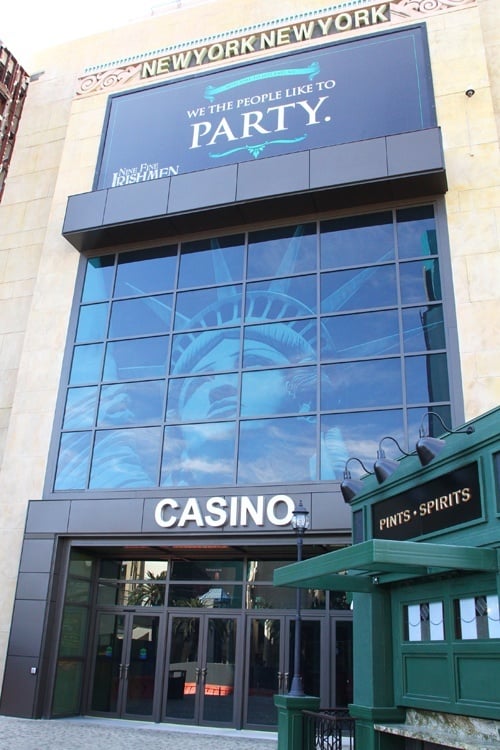 Several areas are still under construction, but getting around, and gaining access to the shops and restaurants along the promenade, is a breeze now.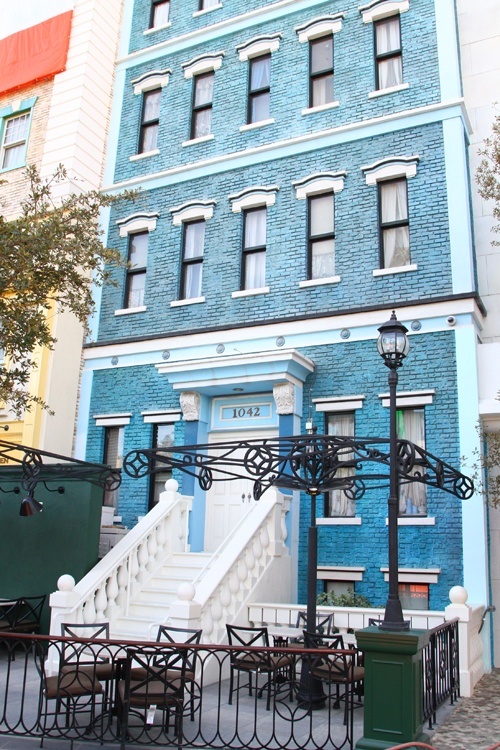 Further north, Monte Carlo is getting some work done, too. Progress doesn't seem to be happening as quickly there, but work is humming right along.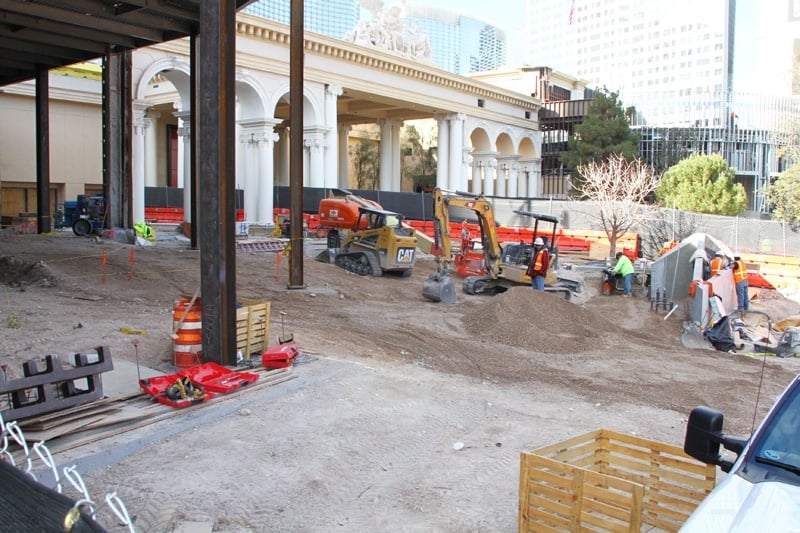 Perhaps most noticeable are the addition of greenery and stonework, fitting with the overall park theme. This whole project was referred to as "The Park" at one time, but the hotels haven't been calling it that lately. We would ask them why, but we've been very busy researching cocktails and showgirls.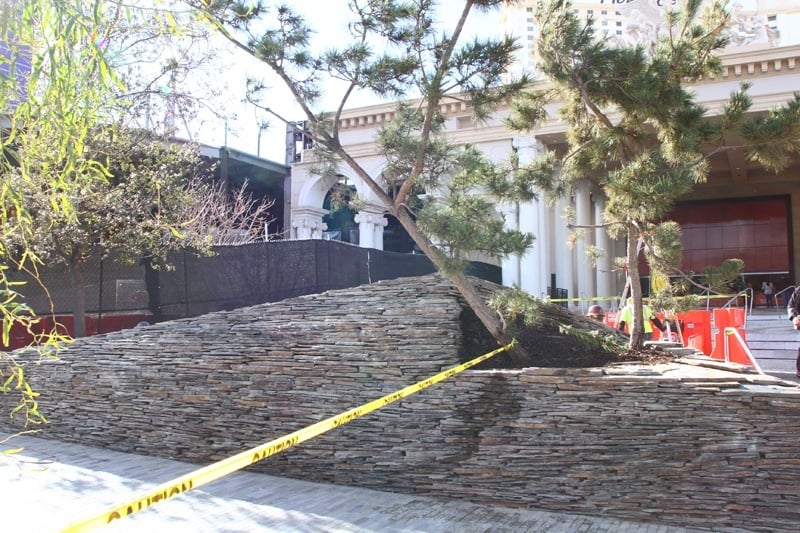 Overall, this construction project will cost about $100 million, give or take a "Wow, that's a lot of money to invest in something that doesn't have slot machines."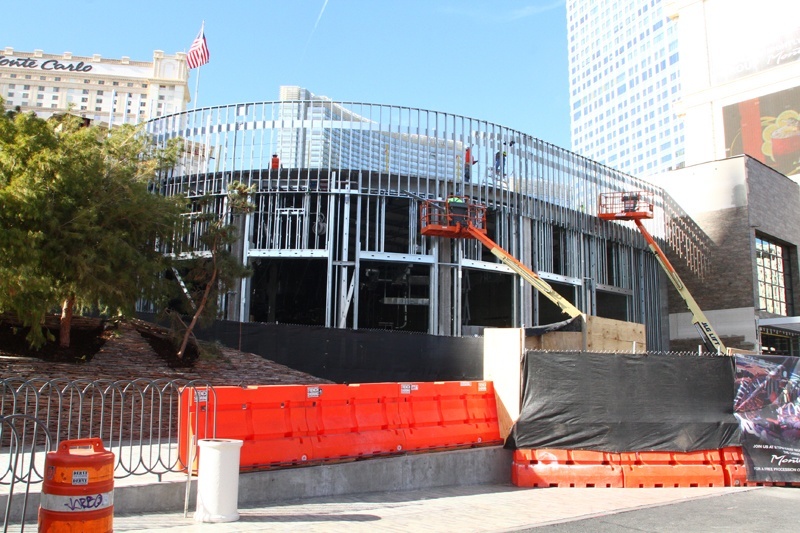 Update: Hopefully, construction won't be delayed too much by a recent fire (which happened a day after our photo, below) at the Double Barrel construction site. Read more.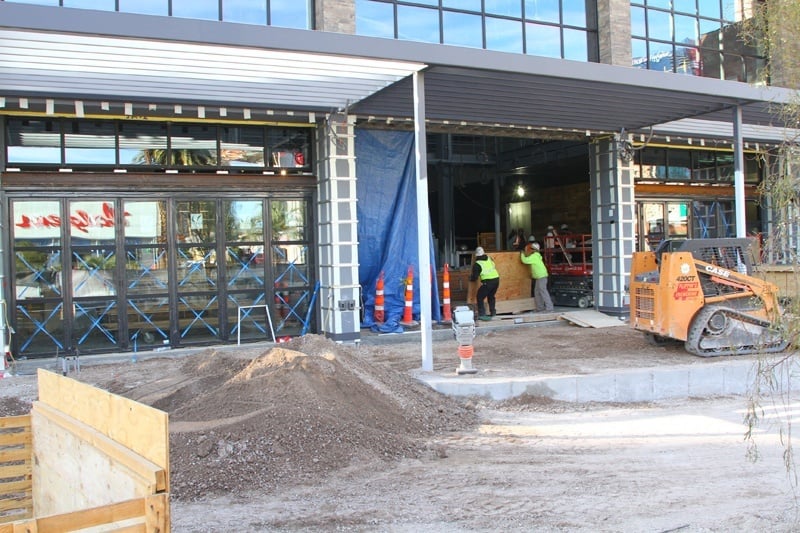 Exciting times on the Las Vegas Strip!
We've got more photos than you'll know what to do with, so enjoy.
New York-New York Promenade