A New Reason to Love Vue Bar at The D
Vue Bar, on the second floor of The D casino, downtown, is one of our favorite places to hang out in Las Vegas.
The second floor of The D is devoted to vintage slot machines, and we especially love the sound of coins hitting hoppers, just like when we first visited Las Vegas back in the day.
While Vue Bar has video poker, it's been missing that certain something, until now. Vue Bar recently got itself two blackjack tables, as well as a bevy of go-go dealers.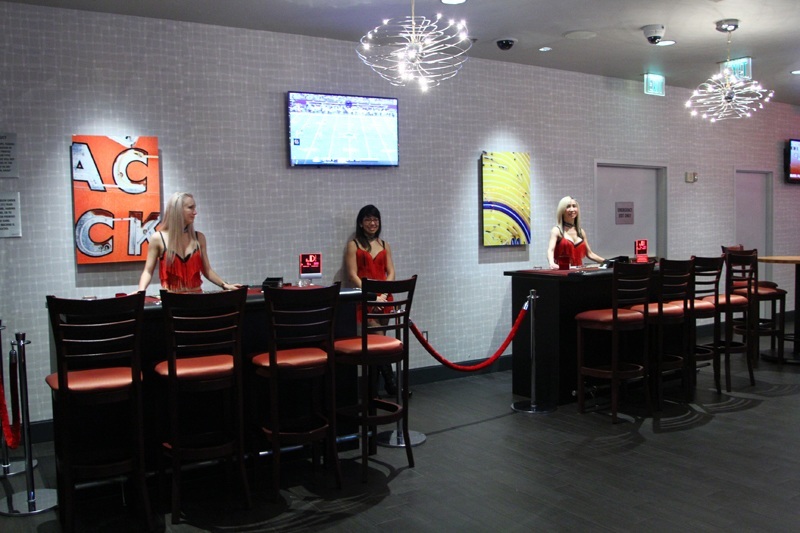 One of the tables is Super Fun 21 (sup, blackjack newbies), the other is a six deck shoe that pays an as-it-should-be 3-to-2. Five dollar table minimums make us happy.
The D is always coming up with new ways to keep us coming back, from the great food at Andiamo Italian Steakhouse to the party vibe at Longbar, from the free slot play that magically shows up on our player's card every so often to the fringe on the go-go dancers' outfits.
Now, we've got Vue Bar with blackjack! Vue Bar was already a fun place to socialize, but blackjack tables up the fun quotient considerably. We met some charming visitors from Canada, one of whom insisted on splitting 10s. Twice.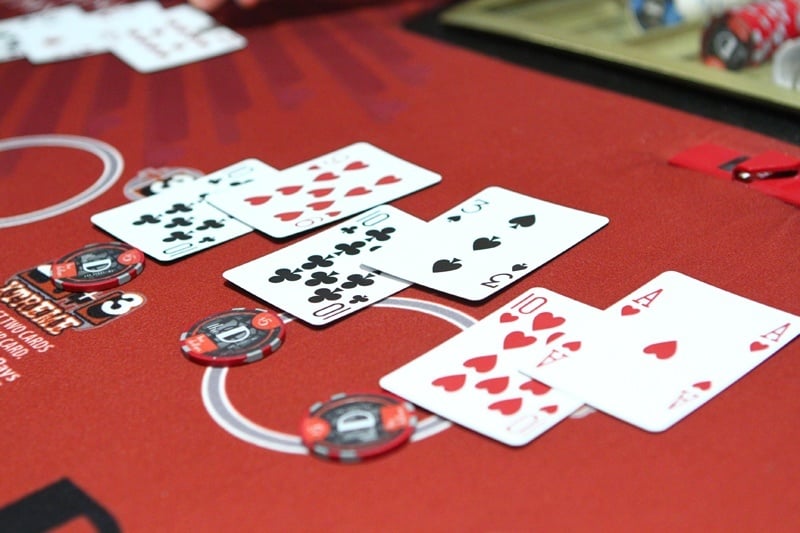 Who's up for some blackjack at Vue Bar, where the hooch flows freely and there are serious fringe benefits? Literally.