New Gansevoort Las Vegas Renderings Get Us Sort of Tingly
We've been sort of clinging to our love of Bill's Gamblin' Hall (and Barbary Coast before that), but after seeing some new renderings, we're ready to get on the Gansevoort Las Vegas bandwagon.
The updated renderings show what's in store for this dramatic, $185 million renovation at the corner of Flamingo and Las Vegas Boulevard.

A recently-added item is the sign for the new 300-seat Giada restaurant at Gansevoort Las Vegas. The Giada in question, of course, is Food Network hottie Giada De Laurentiis. Read more.
We also got our hands on a rendering of the hotel's gorgeous new porte-cochère, on the east side of the hotel.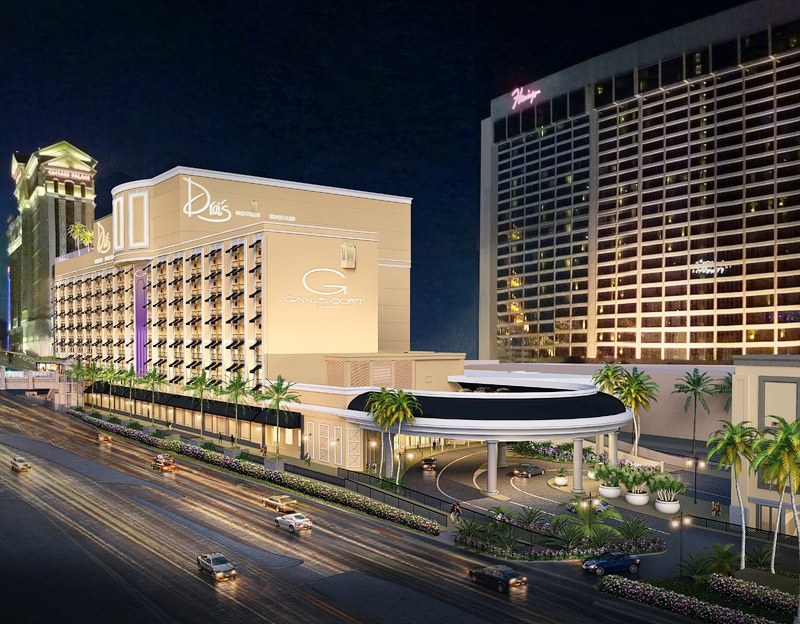 Here's the "before" photo.

Check out our photos of the backside of Bill's as its spiral entry was being taken down.
We're also liking the interiors we've seen so far. We're a blog, so we like lots of words.

The renderings of the rooms make them seem very inviting, even though they're likely to be more expensive than when Gansevoort was Bill's. Hey, there's a price for progress (and personalized, VIP treatment).

The boutique hotel will have just 188 rooms, including 19 suites. A basement nightclub, Drai's After Hours, and an indoor-outdoor rooftop dayclub by Victor Drai are expected to be big draws. Read more about Gansevoort Las Vegas at the Las Vegas Review-Journal.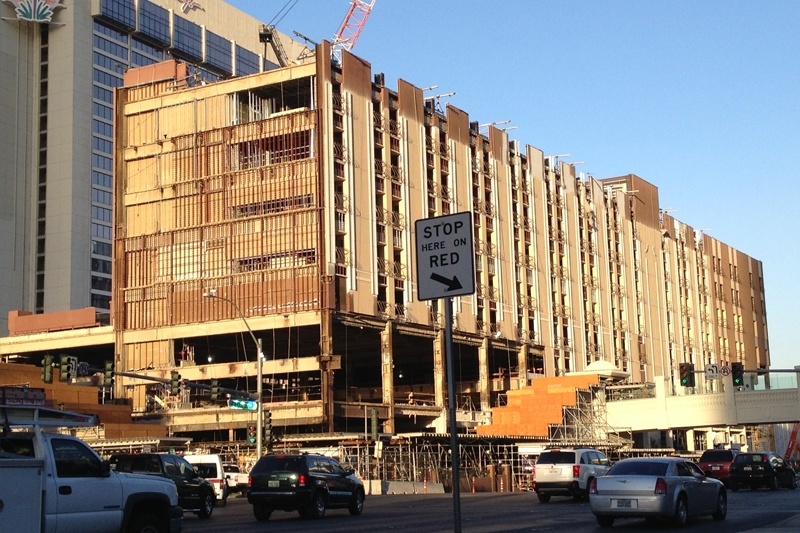 Gansevoort is pronounced "gan-suh-vort," by the way, and Gansevoort Las Vegas is expected to open in April 2014.