Neon Museum Receives Big-Ass Grant, Begins Demolition for Expansion
One of the best attractions in Las Vegas, the Neon Museum, has received a $425,000 grant for a major expansion.
With some additional cash in its coffers from the city of Las Vegas, the Neon Museum has acquired an adjoining .27-acre parcel, and demolition of the existing structure is under way.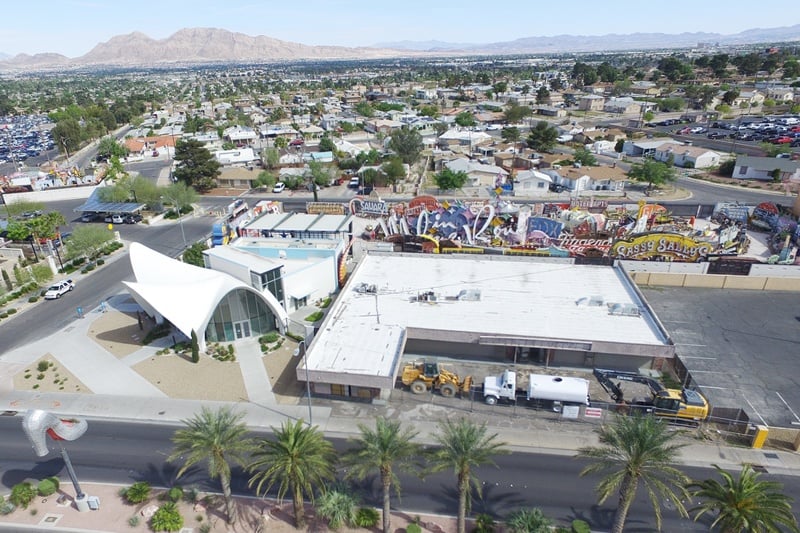 Demolition crews should make quick work of the building, the former L.A. Street Market, just south of the Neon Museum.
Here's a better look at the whole shebang, a term we're fairly sure hasn't been used since 1961.
This is the first major expansion of the Neon Museum since it opened in 2012.
The expansion will allow the Neon Museum to display an additional 30-40 signs, currently in storage. The improvements will also include an open-air exhibit and events space. The Neon Museum expansion will be designed by SH Architecture.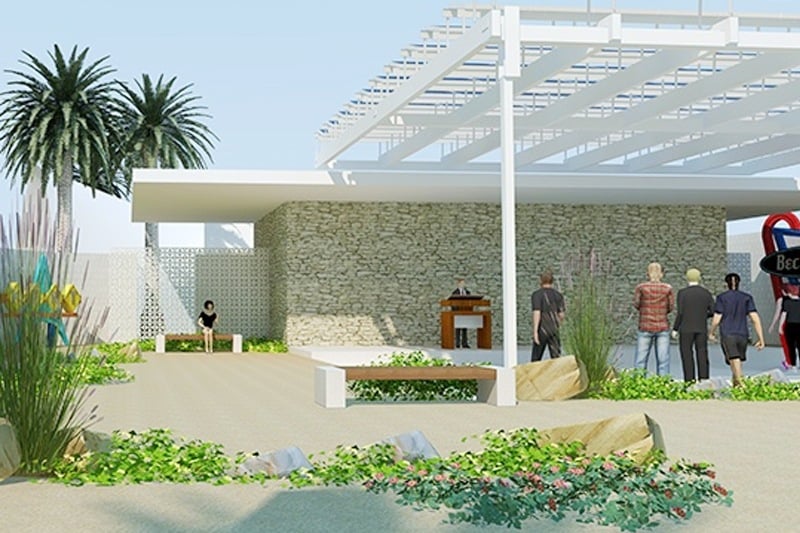 The expansion will feature a covered patio canopied by a solar-paneled shade structure. Why one would need to power a shade structure, we have no idea. Then again we are a blog, not an architectural firm.
And let's just say some of the signs in storage a fairly epic.
We captured this photo in an off-site storage area and it shows a huge section of one of the coolest Las Vegas casinos, ever, the Stardust. Yes, yes, there's already a Stardust sign on display at the Neon Museum, but you can never have too many Googie stars.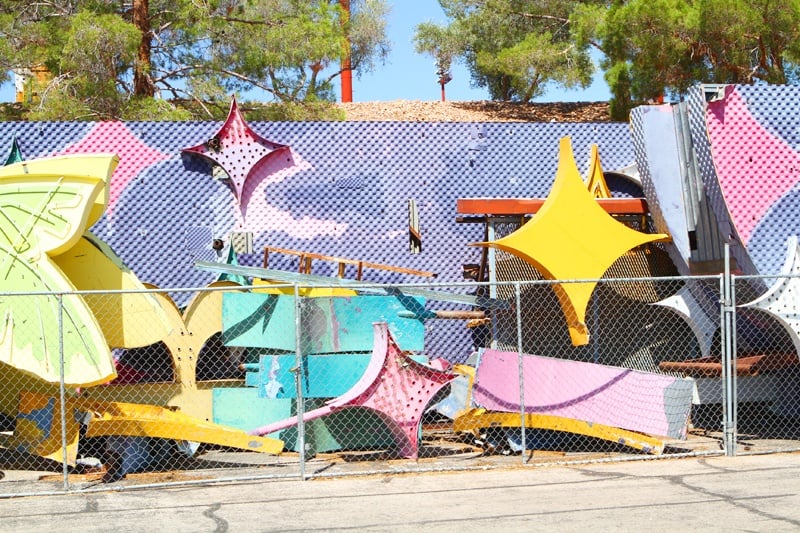 Signs expected to make the migration from storage to public viewing are from the Las Vegas Club, Spearmint Rhino, Longhorn Casino, Sahara Saloon, Opera House Saloon and Riviera.
The Neon Museum is a nonprofit endeavor with more than 500 signs on display. The organization is dedicated to collecting and preserving iconic Las Vegas signs. And they occasionally let one slide that's not particularly iconic. We're looking at you, Spearmint Rhino sign.
As a nonprofit, the Neon Museum is often strapped for funding, so kudos to the City of Las Vegas for seeing the value of this invaluable treasure trove of Las Vegas history. Learn more about this must-do Las Vegas attraction.
The Neon Museum is expected to unveil it's new space later this year, but it's well worth visiting in the meantime.