Milk Bar Opens at Cosmopolitan and It's the Ideal Time to Lower Your Expectations
There's a new way to satisfy your cravings for sweets on the Las Vegas Strip, Milk Bar at Cosmopolitan Las Vegas.
Milk Bar opened amidst quite a bit of hoopla, but as with too many things in Vegas, the reality veers a bit from the hype.
We popped in to Milk Bar to give it a taste.

Milk Bar is the brain child of owner and noted chef, Christina Tosi. And by "noted," of course, we mean we also have never heard of her.
Milk Bar is part of a chain, with seven other locations in New York City, Washington, D.C. and Toronto, which we're relatively sure is in another country.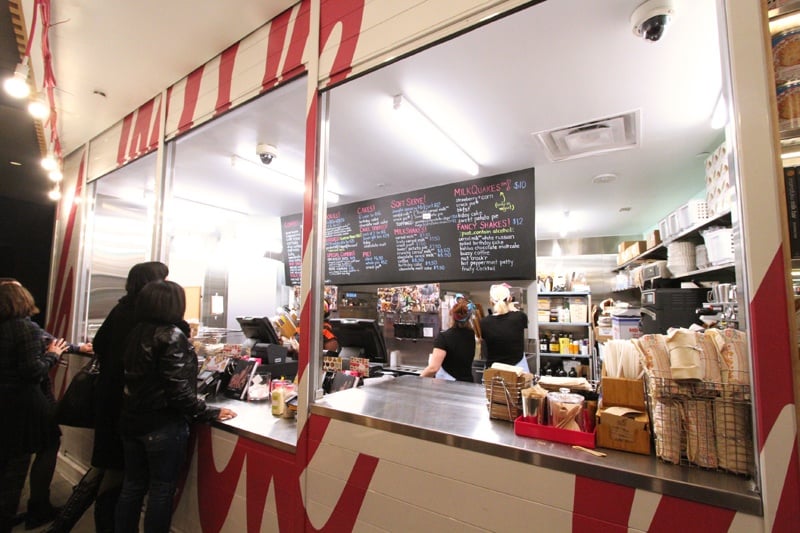 Milk Bar is touted as being a "playful, approachable spin on familiar home-style desserts and savory snacks using quality ingredients and locally sourced dairy."
Because if there's one thing on your mind when you're eating fattening treats, it's where the milk came from.
Here's a look at the Milk Bar menu.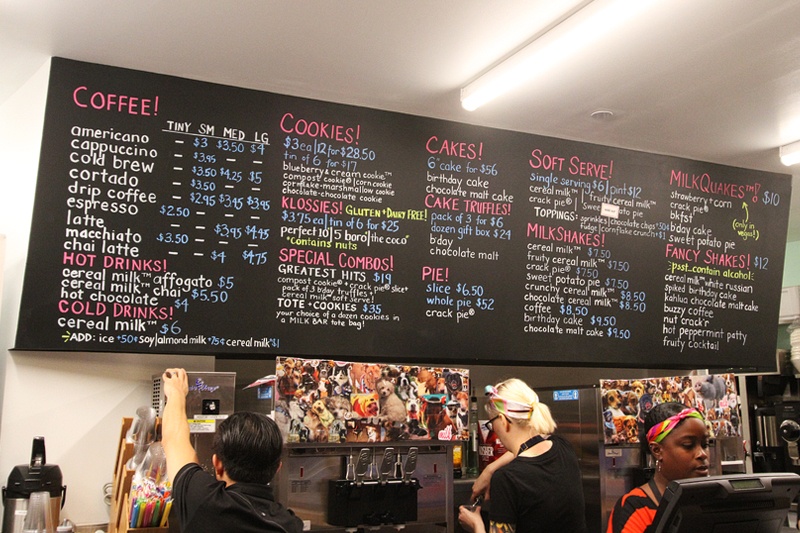 We tried a few of the items on the Milk Bar menu, and we can assure you they were all perfectly adequate. Please feel free to use that on your advertising, Milk Bar.
We dove headlong into the soft serve ice cream, and while adorable, it wasn't anything spectacular. Here's a look at the Fruity Cereal Milk soft serve with cornflake crunch.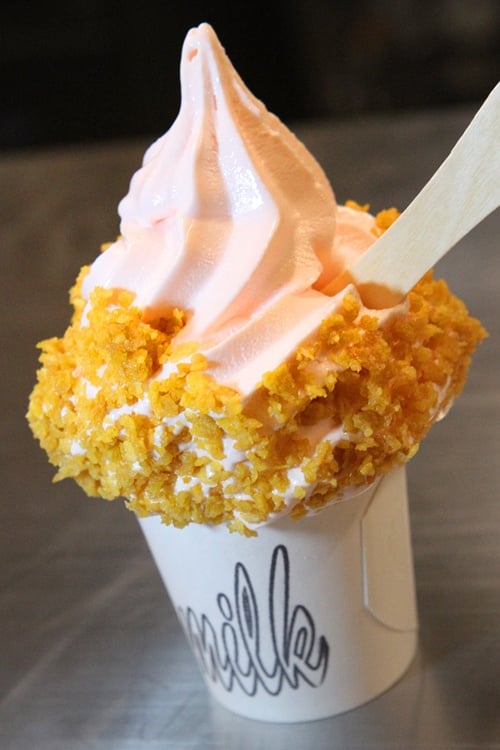 Milk Bar serves four different flavors of soft serve, the aforementioned Fruity Cereal Milk, Cereal Milk, Crack Pie and Sweet Potato Pie.
The stand also offers "MilkQuakes." They're basically Dairy Queen Blizzards, but at a Las Vegas Strip price (an absurd $10).
We tried the Birthday Cake MilkQuake. Again, nothing to write home about, but then again, nobody has actually written home since 2004. MilkQuakes flavors include Strawberry & Corn, Crack Pie, Bkfst (sic) and Sweet Potato Pie.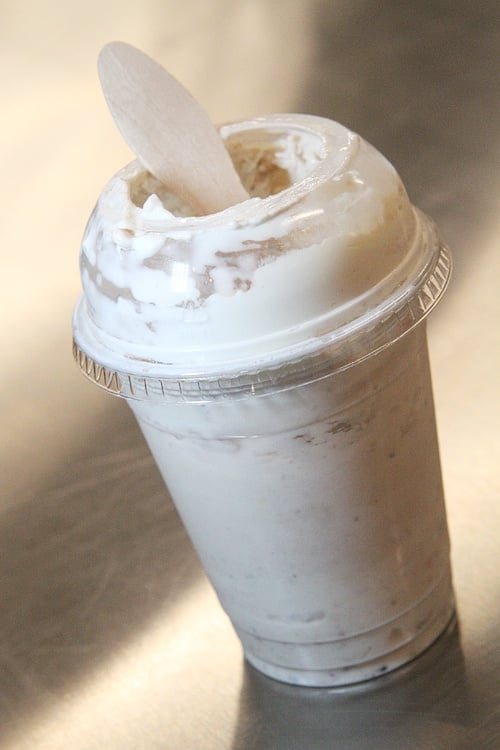 Milk Bar also serves alcohol-infused "Fancy Shakes," like the Cereal Milk White Russian, Fancy Fruity Shake and Fancy Chocolate Malt Cake Shake. We're fairly sure we'll be back to try one, or all, of those. Because fancy.
At this point, we figured we'd make a Hail Mary to ensure we found something to love, so we tried a cookie. Yes, they're $3, but certainly a venue known for its desserts would make a killer cookie.
The closest thing we could find to a chocolate chip cookie was the Cornflake Chocolate Chip Marshmallow Cookie, and it was spectacularly meh.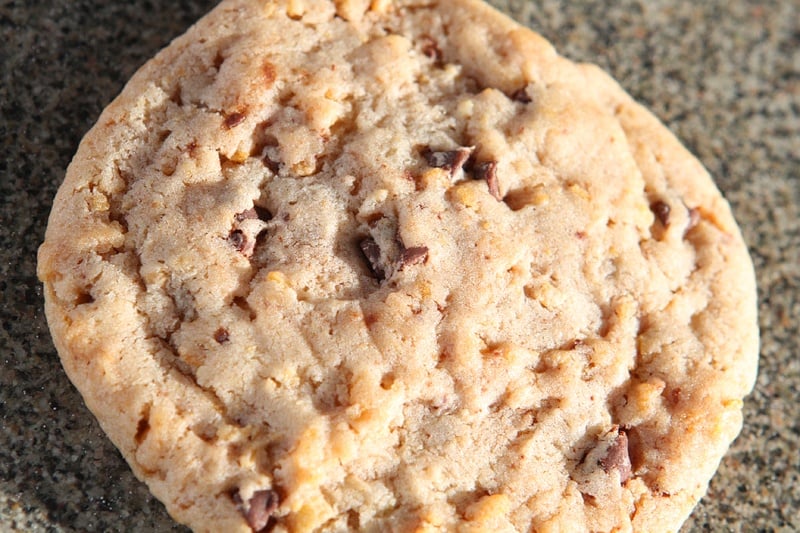 What the cookies lacked in succulence it more than make up for by having a metric hell-ton of ingredients.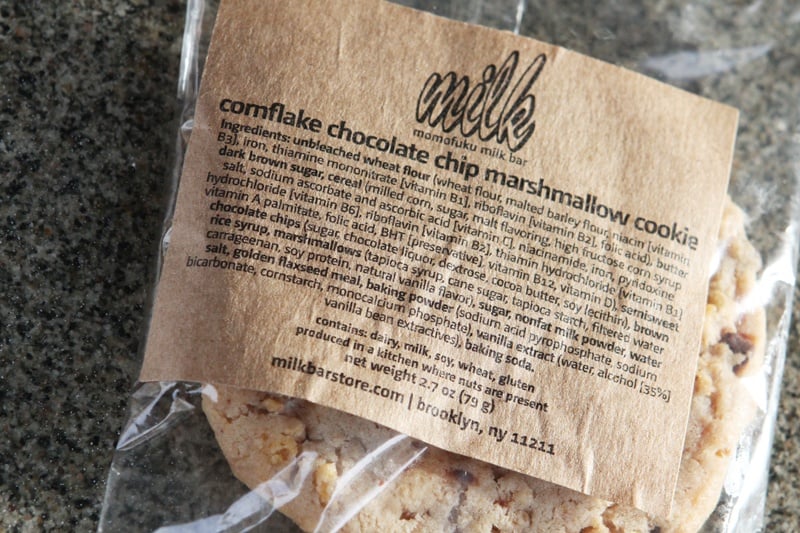 Milk Bar is located on the second level of Cosmopolitan and is open 9:00 a.m. to 2:00 a.m. daily. This information is especially useful if you're a time traveler.
If you give Milk Bar a try, we'd love to hear what you think, even if you disagree with our infallible opinion.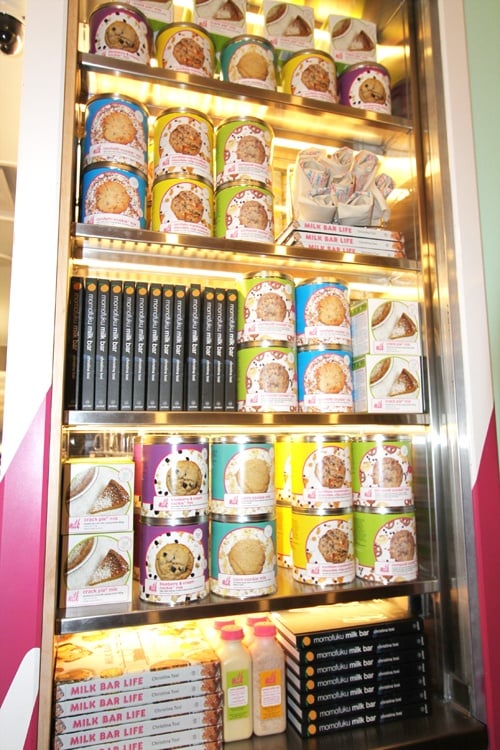 We suspect Milk Bar would fare well anywhere else, but its competition in Las Vegas has set a ridiculously high (wait for it) bar.