Let's Explore the Soft Opening of Downtown Grand Las Vegas
The Downtown Grand Las Vegas has finally made its much-anticipated debut, so it's time to check out the former Lady Luck and all its Vegas newness.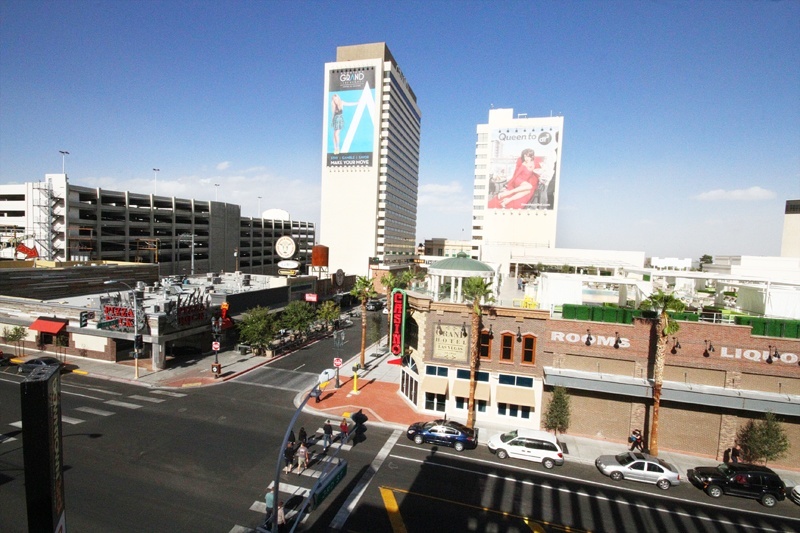 Technically, Downtown Grand doesn't "officially" open until Nov. 12, 2013 (11/12/13), but here at Vital Vegas, our motto is, "Judgments today, official later." Actually, we're taking it easy on Downtown Grand because forming opinions about a hotel during its soft opening is a little like judging Obamacare by Health.gov.
Let's do this.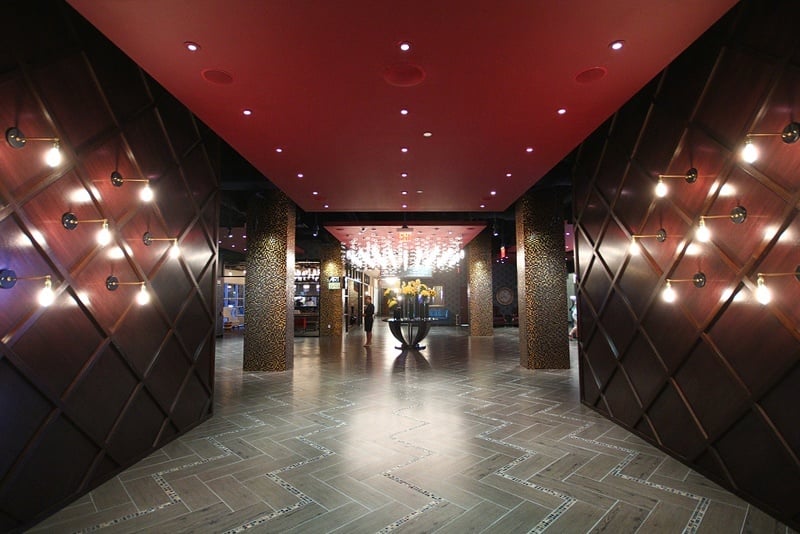 Based upon our first impressions, Downtown Grand has some things to love, quite a few things to like, and a fair amount of meh. If you're not a fan of opinions formed during a soft opening, just skip to our photo gallery with a whopping 60 photos, several of which are properly exposed.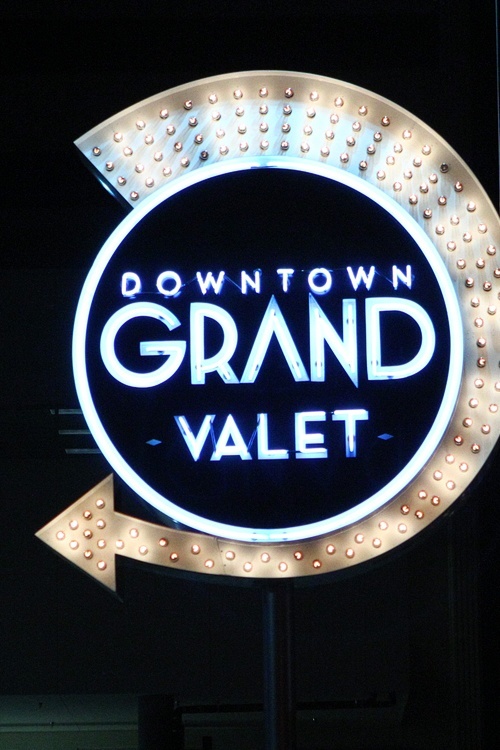 We quite like the overall vibe of Downtown Grand, especially the casino. While some of the odds are more typical of The Strip than downtown, the casino is intimate without feeling cramped, the music is at just the right volume (we're looking at you, The D) and because it's basically a big square, everything is easy to find.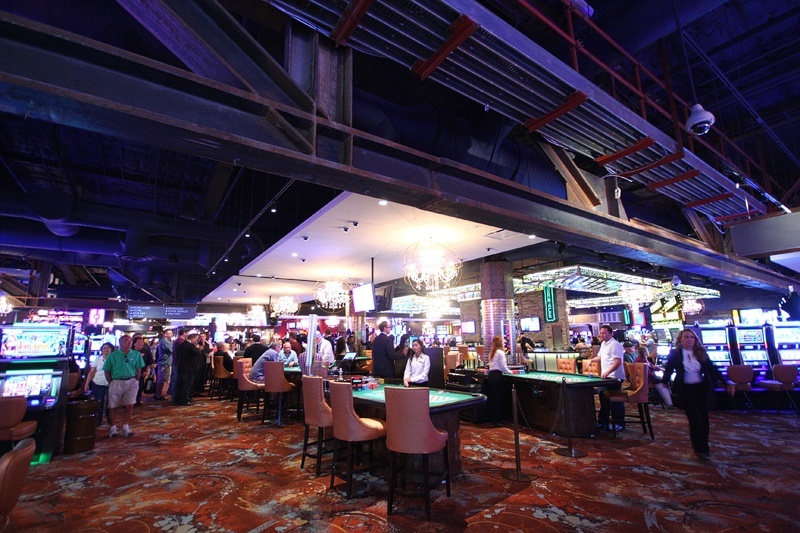 Here's a look at the Downtown Grand's chips, a pretty big deal to collectors like us.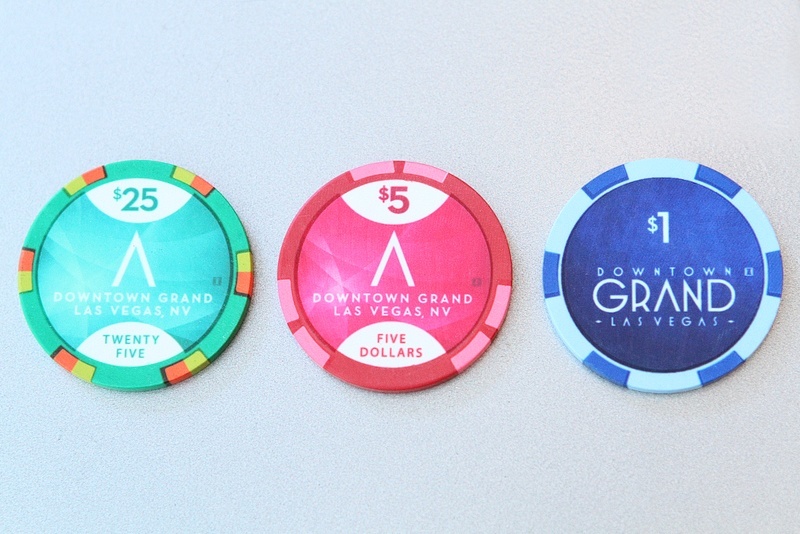 We love the casino's Furnace bar, and it was pretty much busy from the moment the casino opened. We expect to spend many evenings we don't quite remember here.

Of course, we had to take the Downtown Grand's craps table for a test drive, as did none other than Steve Wynn on the casino's opening day. We hear the hotel mogul dropped $5,000. So, pocket change. Owner of The D, Derek Stevens, and friends later stopped by and donated $18,000 at the blackjack table, so Wynn got off easy!
The craps dealers were very friendly and experienced (a welcome relief when some downtown hotels like Binion's insist on using go-go dealers, which is frustrating to many gamblers).
A highlight of our visit (and our life) was playing craps with none other than actor Richard Karn, who in another life played Al Borland on "Home Improvement." Celebrity sightings in Vegas don't get much more random than that.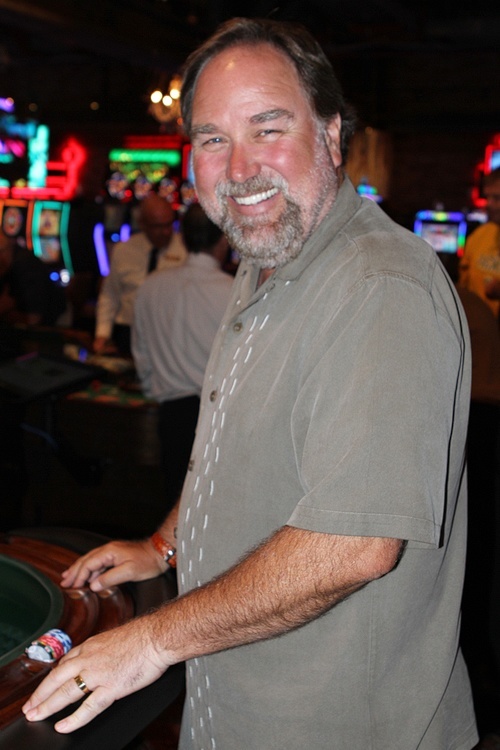 Of course, you'll want to sign up for the Downtown Grand's player's loyalty club, My Points. When you sign up, you can win thousands of dollars in free play. Or $3 in free play. Guess which amount we won!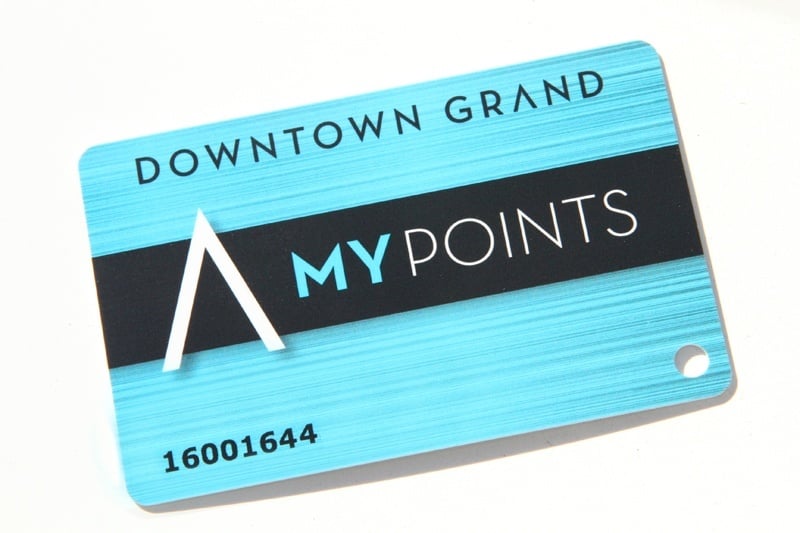 The Downtown Grand's casino has a baccarat room (see below), and a high limit area. They're both small but sort of adorbs.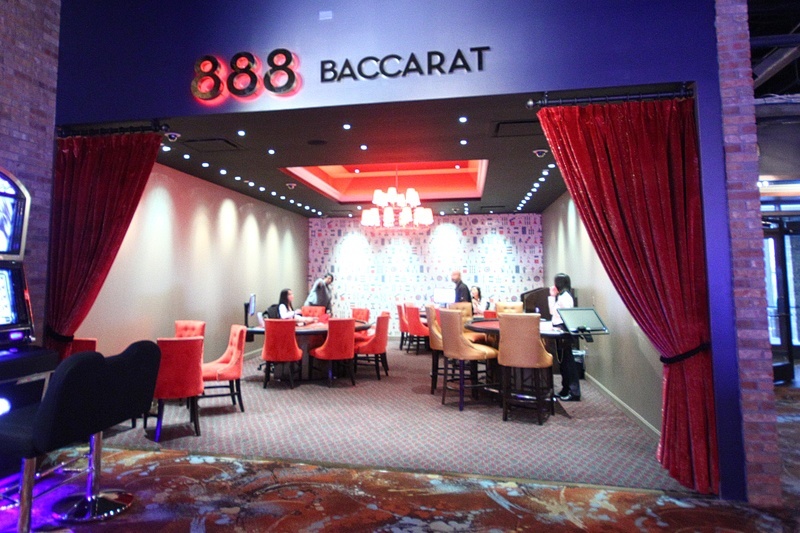 The hotel and casino have a great flow, with an ample number of places to hang out when you're not gambling.
Art Bar is a quirky spot with, at the name implies, art on the ceiling. Hey, let's be real, it's not like you're going to visit a museum anytime soon.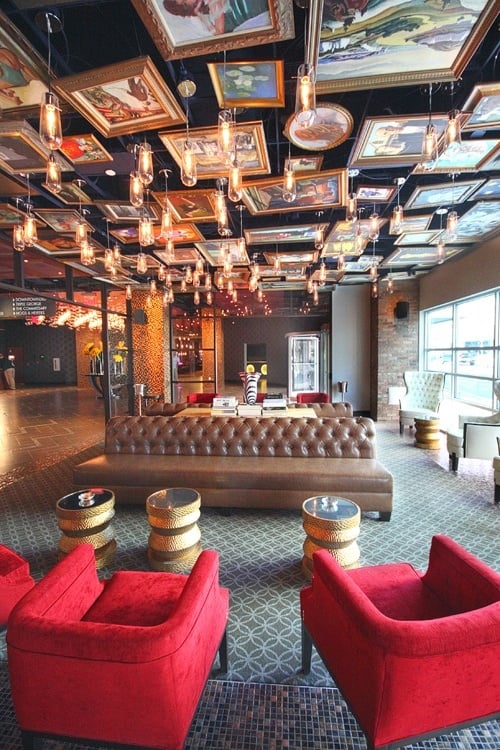 Because Downtown Grand is opening in phases, many of the new dining options aren't available yet, but two restaurants just off the casino floor are up-and-running.
First, there's Stewart & Ogden, which sounds much fancier than it is.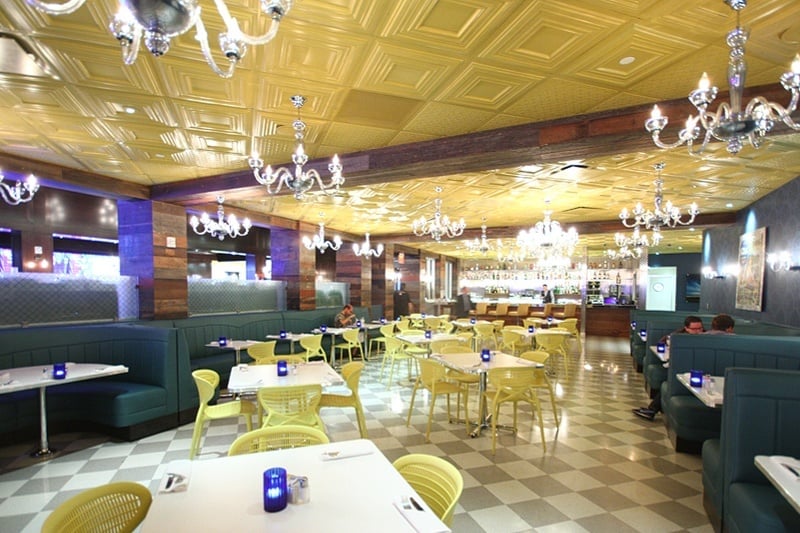 The decor at Stewart & Ogden is sparse, and the chairs are uncomfortable and the food was just meh, but aside from those things, it was fine. Hint: Get a booth.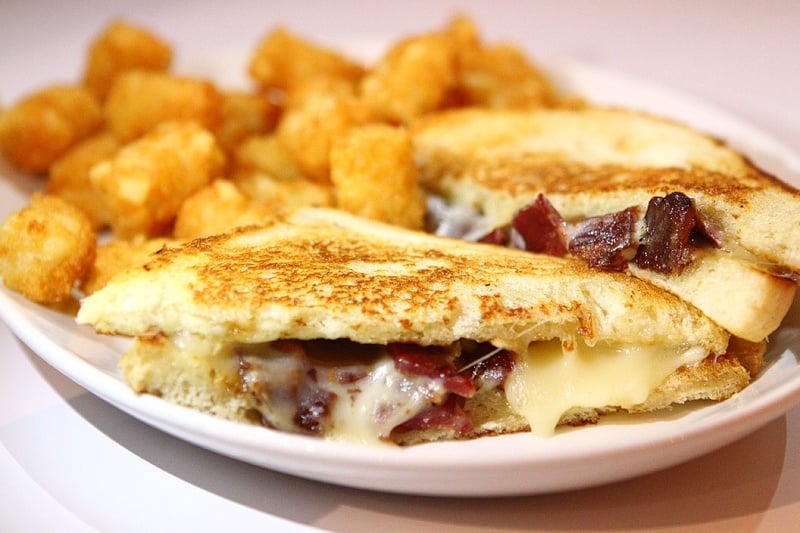 The other restaurant is Red Mansion, a shoebox of an eatery with a chef imported from Chinatown. We're looking forward to giving this menu a try.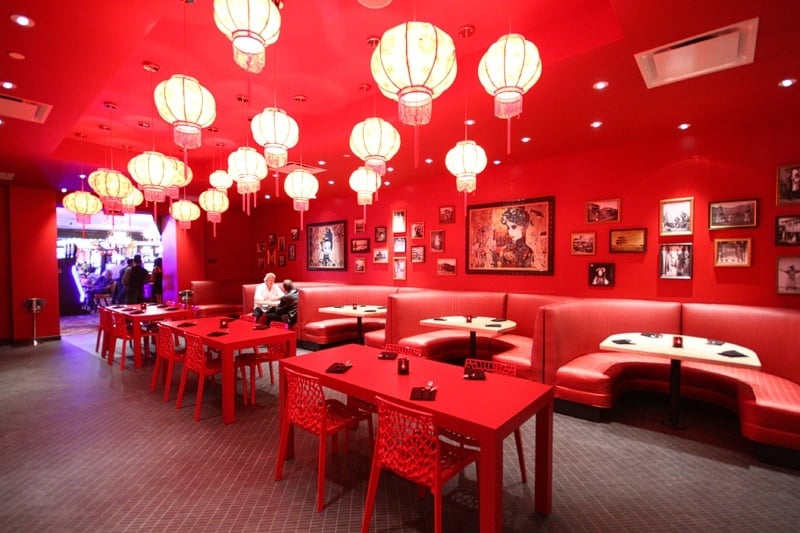 We also couldn't wait to try Ninth Island, a Hawaiian shaved ice. ("Shave ice" if you've ever lived in Hawaii as we have.) We wanted to love it, but it was sort of meh, and $5, plus tip, for ice and some syrup didn't win us over, unfortunately.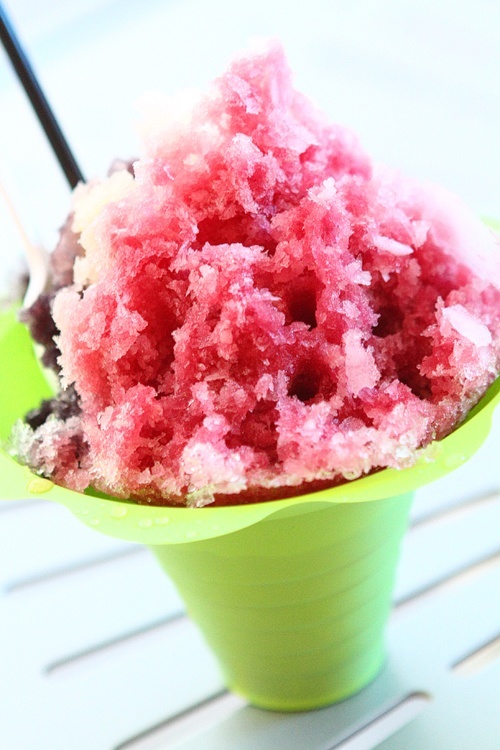 A big draw at Downtown Grand will no doubt be its rooftop area, Picnic. This won't officially open until the spring, but we're always up for a security breach to bring you some Las Vegas goodness.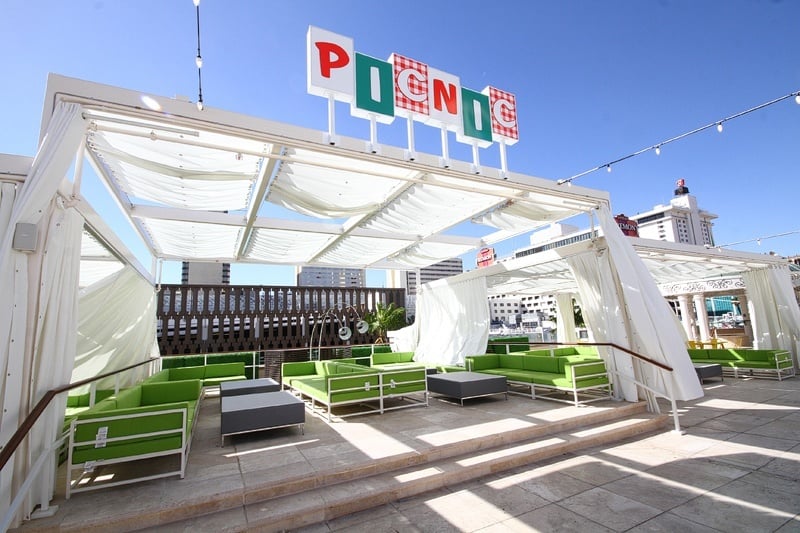 The rooftop area, described as an "urban rooftop retreat," more than meets its lofty goals. It's gorgeous, and the mix of pool and sun and entertainment are going to be a big hit.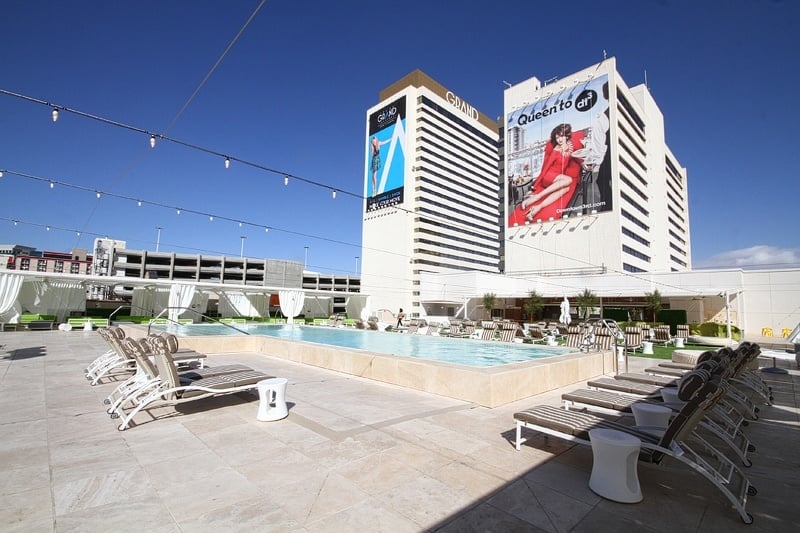 Picnic was one of the highlights of our visit. Some of the lowlights included the Downtown Grand's underwhelming sports book.

We also weren't loving the paint-spatter pattern carpets in the casino. We get the factory and industrial theme, but yeah, no. It's a little like Jackson Pollock had an epileptic seizure.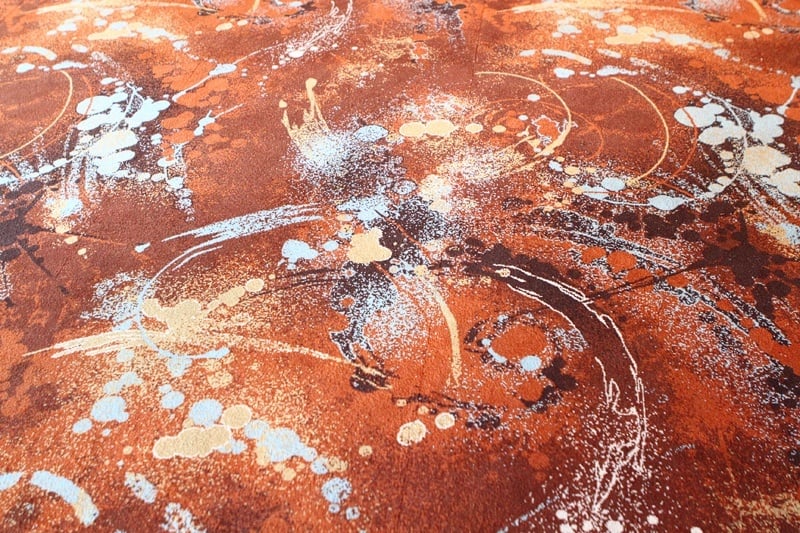 Also disappointing was the new Mob Bar, which will soon relocate from across the street. We loved this joint, but the new version has three strikes against it. One, no food. Two, no video poker at the bar. Three, dueling pianos.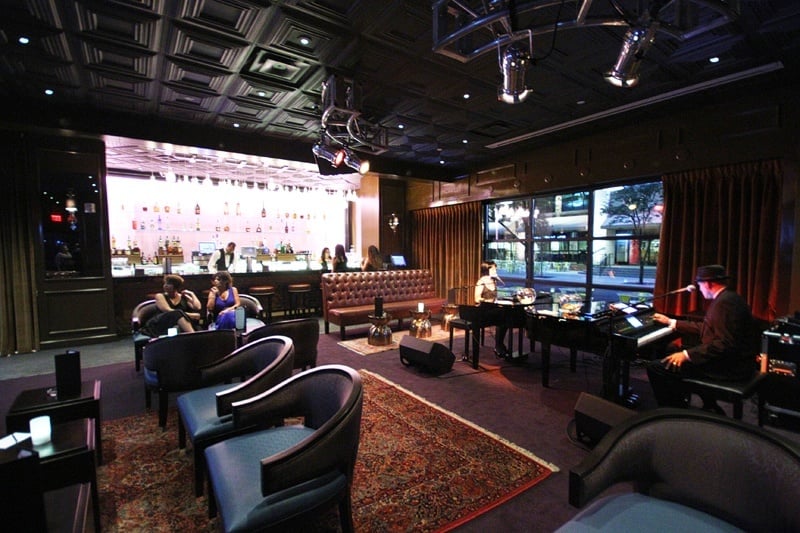 On the bright side, if you're a guest of the hotel, you'll get a great bundle of coupons for goodies like food and drink.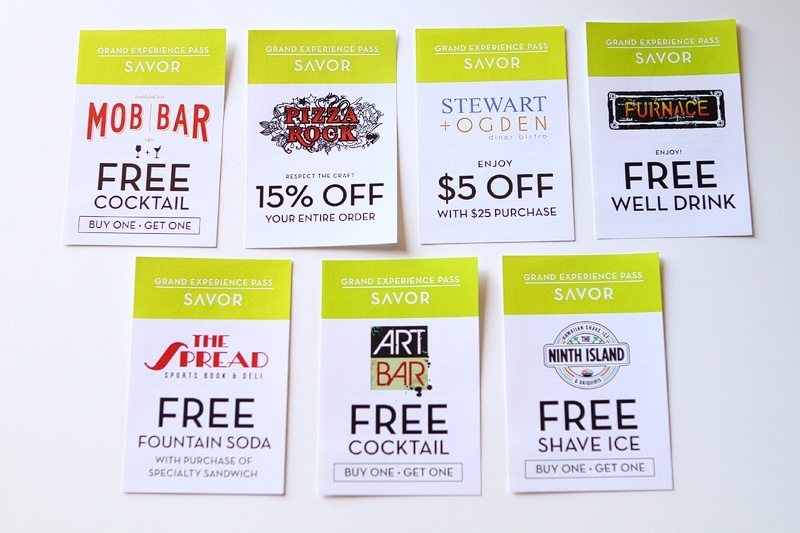 Thanks to our friends at VegasChatter.com for tipping us off to the coupon book, and for giving us some sweet Downtown Grand trivia. These escalators were actually acquired from the stalled Fontainebleau Las Vegas project on The Strip.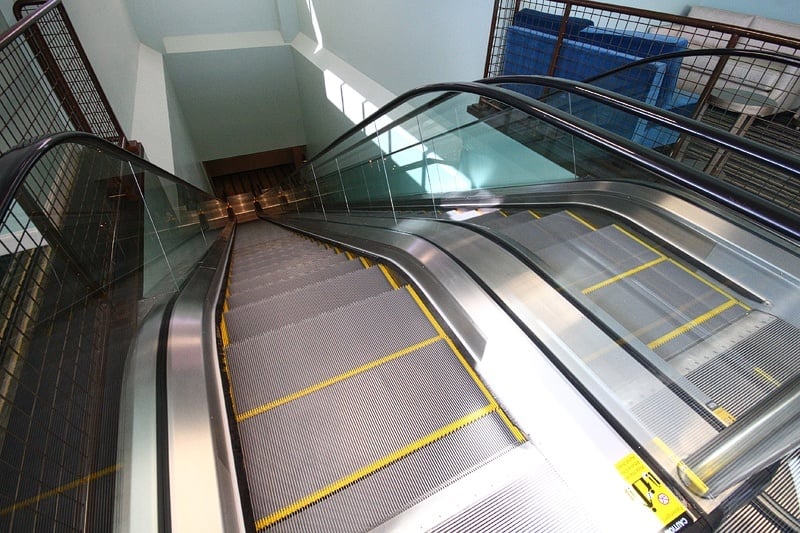 Ultimately, we're thrilled to see a new hotel-casino open downtown, and while Downtown Grand may not necessarily have a lot of "wow" moments, especially compared to resorts on The Strip (which is sort of unfair, anyway), we're likely to become regulars.
The table limits are low, the atmosphere is comfortable, the drink service is quick and the staff appears to be top-notch. We look forward to seeing what's next at Downtown Grand and hope to see you down there soon! We'll be the drunk one annoying TV stars at the craps table.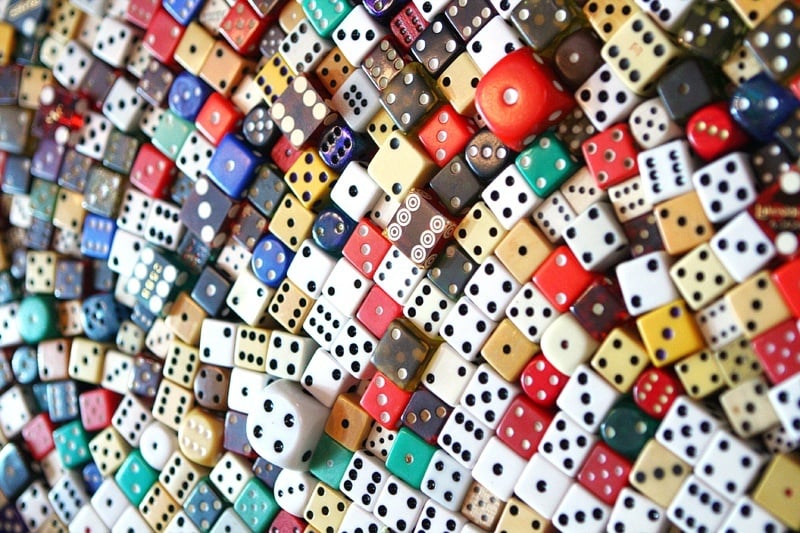 Stop by Downtown Grand's new Web site for more photos and all you could ever want to know about this new hotel offering in downtown Las Vegas.