All the Latest From the Las Vegas Club Demolition
We know you'd be lost without knowing the latest about the demolition of the Las Vegas Club, so we're all over it!
The project is moving along at a brisk pace, and crews have just about completed demolishing the Las Vegas Club's parking structure.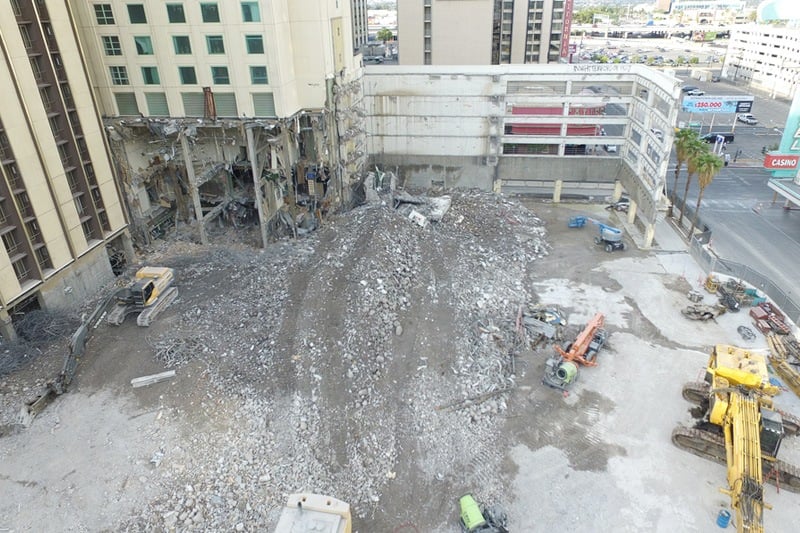 Excavators have also started carving out a bottom portion of the Las Vegas Club's north hotel tower.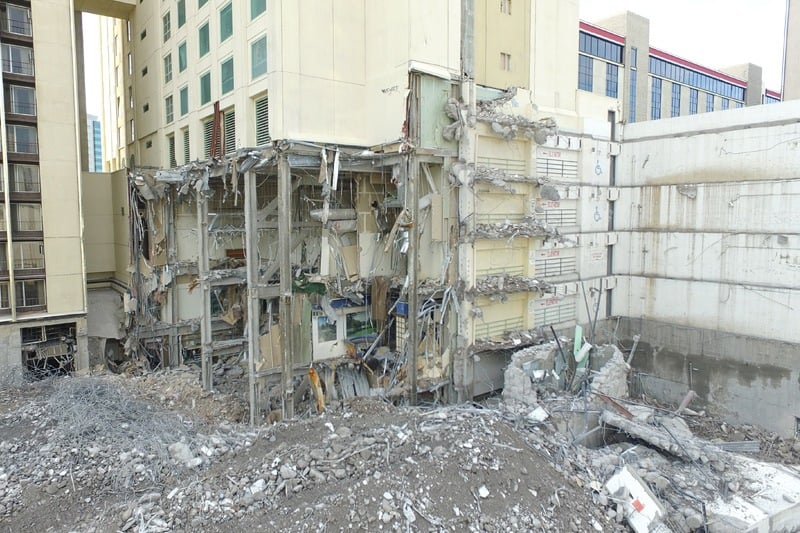 Here's an exclusive look at the demolition happening at 18 Fremont, and pay special attention to the large yellow excavator being assembled at the site.
Oh, yes. Bronto is here.
Bronto is the nickname of the CAT 5110B Ultra High-Reach excavator which will soon take apart both Las Vegas Club hotel towers. Bronto (short for brontosaurus) is North America's longest reach excavator, and was delivered on eight trucks.
Hear the General Superintendent for the demolition site, Greg Goscenski of North American Dismantling Corp., talk about the excavator and other details of the demolition on our podcast. We knew doing a podcast would come in handy someday.
Here's Bronto in all his glory. Or her glory. It's Vegas, so we're not about labels, we're about bigass pieces of machinery.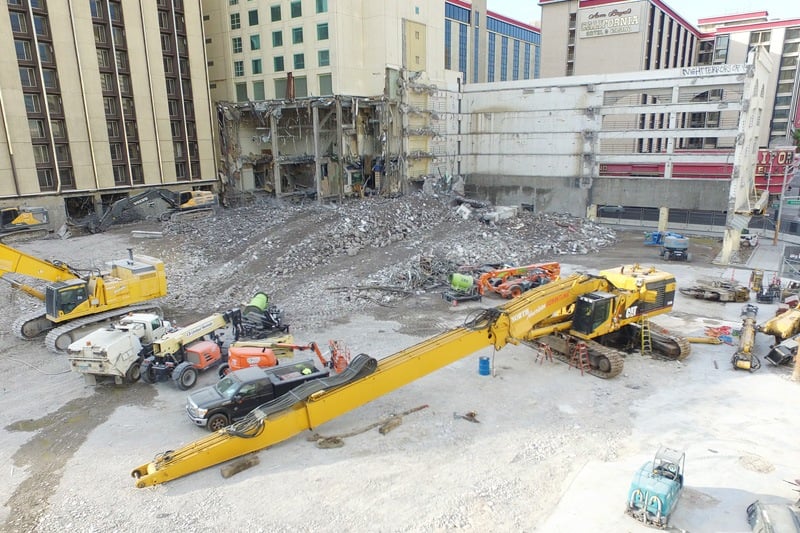 What can we tell you about Bronto, which the demolition guys tend to refer to as the "fifty-one ten high reach"?
The excavator was brought in from Denver for the 18 Fremont gig. Assembly of the machine started on Aug. 30, 2017.
Bronto weighs a staggering 580,000 pounds, and has a reach of 182 feet.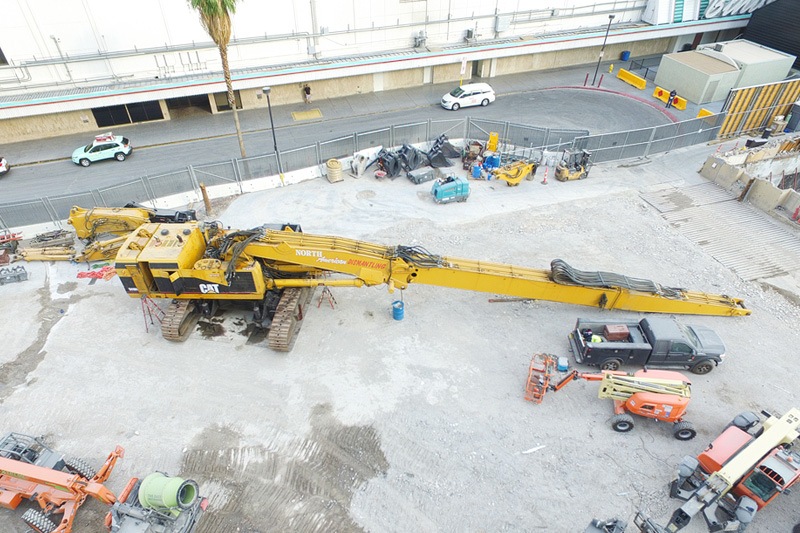 The southernmost Las Vegas Club hotel tower is concrete and will come down first. The north tower is made of steel and will be wrapped in mesh before being dismantled.
The demolition at 18 Fremont, of course, is to make way for a new resort expected to open in 2020.
For better or worse, expect more updates soon. We have issues.