Jay Leno, Brad Garrett Taping on Fremont Street Accompanied by Drama
Comedians Jay Leno and Brad Garrett were spotted on Fremont Street taping an episode of CNBC's "Jay Leno's Garage."

The duo drew quite a crowd on Jan. 27, 2017, as they interacted playfully with fans and showed off a vintage car, Brad Garrett's 1948 Chrysler Town and Country.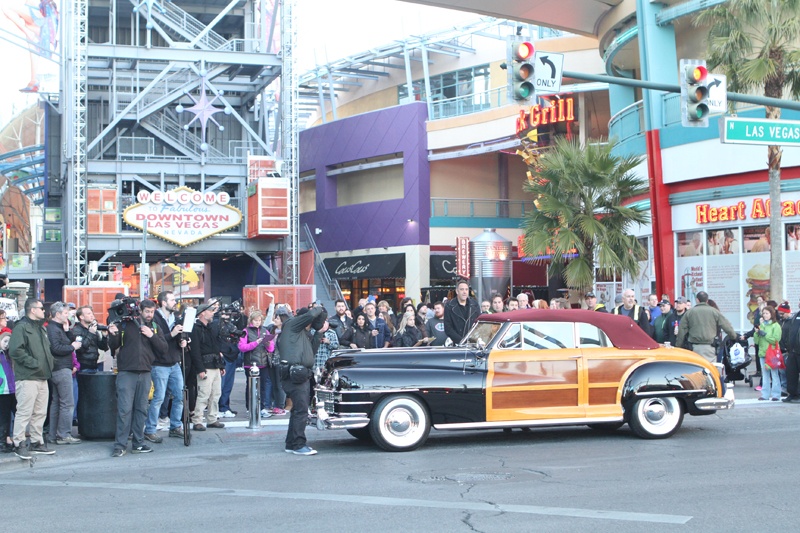 The "Garage" segment was taped largely on Las Vegas Boulevard, just outside Hennessey's Tavern and the Heart Attack Grill.
What you won't read anywhere else is the behind-the-scenes drama that happened prior to the shoot on Fremont Street.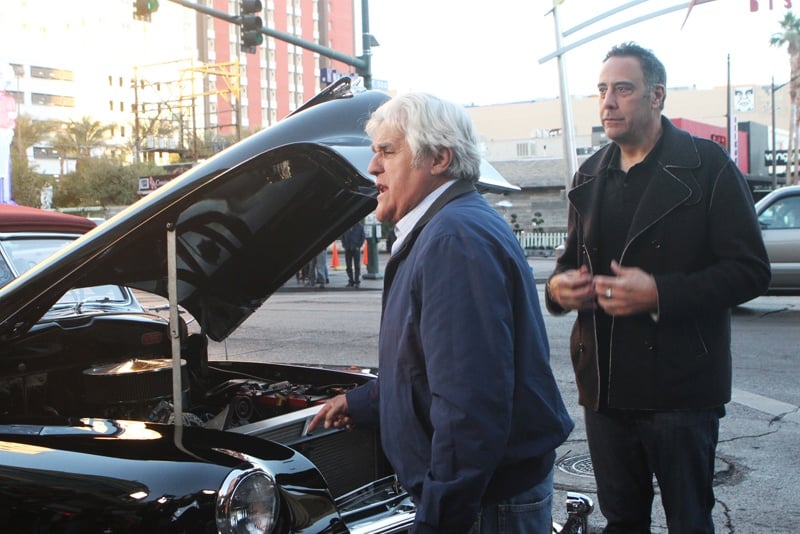 Originally, the sequence was supposed to feature the Heart Attack Grill restaurant in nearby Neonopolis.
The restaurant is known for its indulgent, high calorie food and quirky culture. For example, all customers are required to don hospital gowns before dining. Women dressed as "Naughty Nurses" spank customers who are unable to finish their meal, and one of the nurses, Lorren "Lola" Cackowski, is a little person.

According to a rep of Heart Attack Grill, after a month of planning for the taping inside the restaurant, the production company (Original Productions) sent a message saying, "Jay let us know he doesn't want to partake in any of the theatrics with nurses, little people or spanking."
The owner of Heart Attack Grill insisted the shoot include the "theatrics" (although he concedes the spankings aren't everyone's cup of tea), so the deal was off. The plug was pulled and the shoot took place exclusively on the street.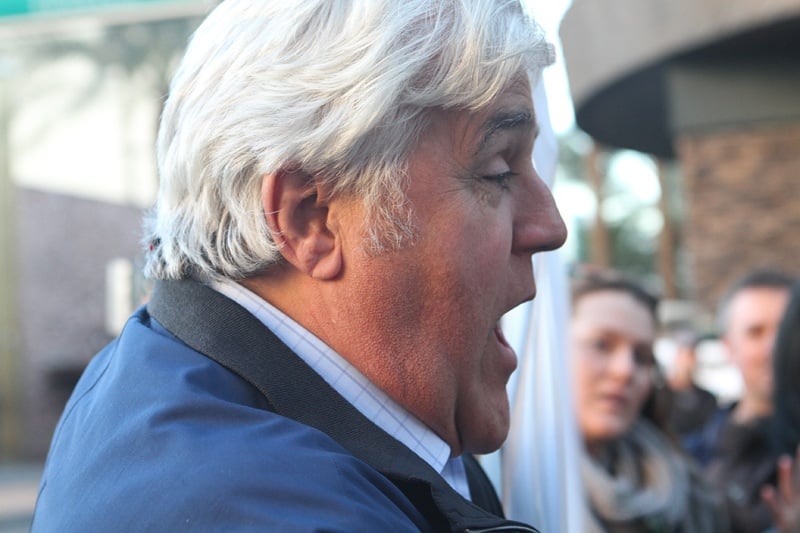 In any event, Las Vegas will feature prominently in an upcoming episode of Jay Leno's Garage, and now you know the story behind the story. Or perhaps not behind so much as the story sidled up next to the story. Or maybe the story wedged like a thong in the donk of the story.
Enjoy more exclusive photos of Jay Leno and Brad Garrett in Las Vegas as we mull this over and get back to you on the whole metaphor thing.
Jay Leno and Brad Garrett On Fremont Street