Downtown's Insert Coins Closes, Owner Says It's Temporary, Don't Hold Your Breath
Insert Coins, a unique combination of video arcade and nightclub, has closed on Fremont Street in downtown Las Vegas.
DTLV.com first reported the news, quoting owner Christopher LaPorte as saying the closure is temporary, but from what we can tell, this one has wishful thinking written all over it.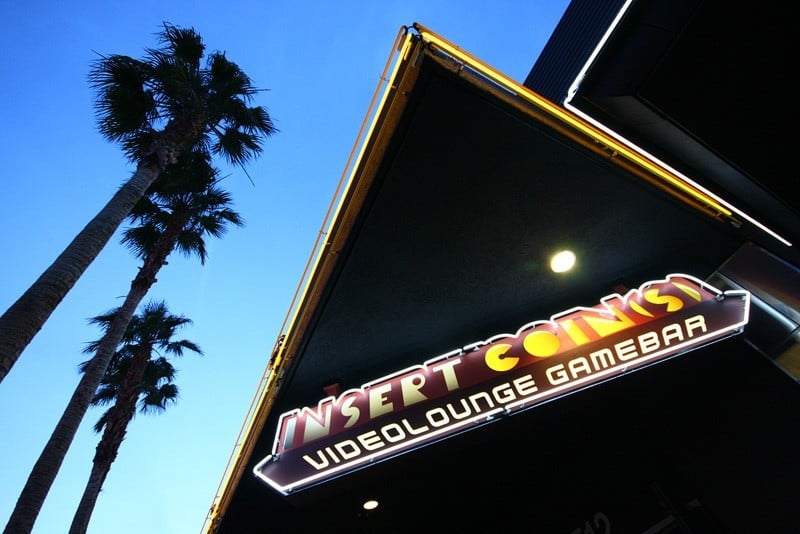 LaPorte says the closure is due to "a rapidly changing DTLV business environment." Which is odd, since the business environment in downtown Las Vegas appears to be thriving, with a slate of new restaurants and bars opening just in the last few months.
But the boom in downtown watering holes could be part of the reason Insert Coins closed. Could this be a sign Fremont East has hit a saturation point for bars and restaurants? And is the trouble limited to bars? We hear downtown boutique Coterie, across from Insert Coins, recently closed, too.
LaPorte has said publicly business has been challenging due to "the concentration of bars along Fremont Street." He's also said, "Market share has definitely been cut to pieces. There are not enough people to split among all of us. There's very little residential. Parking isn't as easy here."
LaPorte also mentions Insert Coins encountered "financial challenges over the past year that we cannot currently sustain."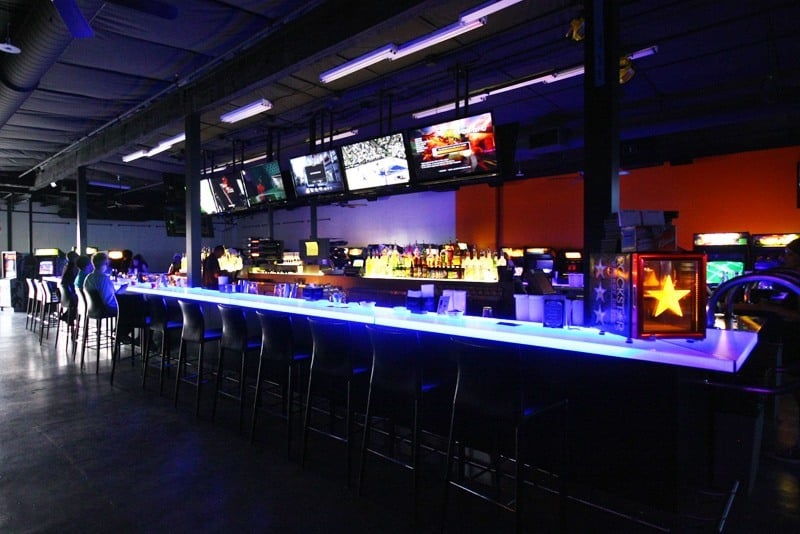 We'd heard no rumblings Insert Coins was in trouble, but we do know one thing for certain: Financially successful establishments in Las Vegas don't close, unless it's to expand. This definitely isn't that.
Here's the full statement from Insert Coins, including the requisite obfuscations and annoying parenthetical affectation: "Due to a rapidly changing DTLV business environment, Insert Coin(s) will be temporarily closing its doors. We are immensely proud of our four and a half years being a landmark for Downtown Las Vegas and our numerous philanthropic contributions made to the Vegas community at large. Being a part of the transformation of Downtown Vegas and enduring the highs and lows of these changes, we thank you for allowing us to present the Insert Coin(s) brand as the unique combination of videogame and nightlife entertainment that we never lost belief in. Unfortunately, that commitment to the brand and the DTLV economic environment have resulted in financial challenges over the past year that we cannot currently sustain. We will continue to work to bring back to the community the Insert Coin(s) brand that you loved and we thank you again for your patronage and support as your favorite videogame and music venue."
It's been reported "a notice was attached to the business' front door signifying an eviction." Also, "The notice states a landlord complaint was made, though, details were not specified." Matter, meet crux. This is the part where you should probably ignore the official statement. We almost always do.
Notice? Naturally, we stopped by for a pic.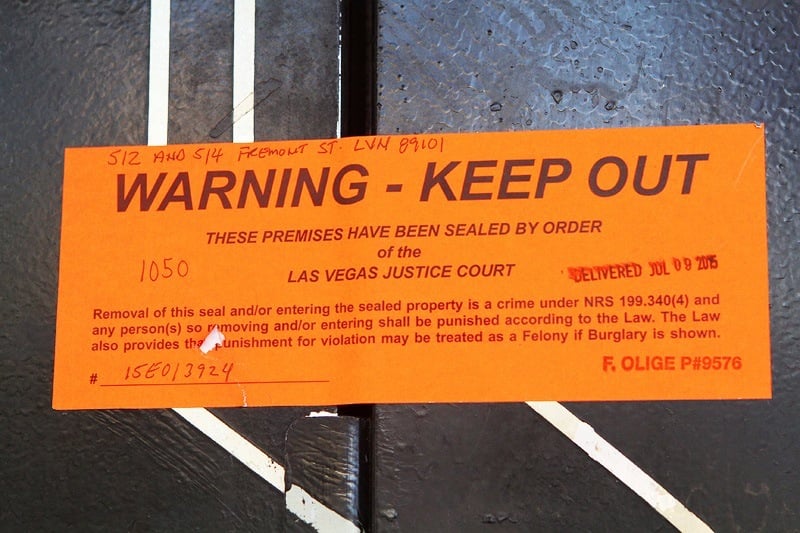 Insert Coins was a refreshing twist on the typical nightclub or lounge, and seemed a good fit for the booming Fremont East district, so we're sorry to see it go.