High Roller Ferris Wheel Takes First Riders, Set to Open March 31
A long-awaited moment in Las Vegas is finally here!
The world's tallest Ferris wheel, the High Roller at The Linq, has safely taken its first riders and will open to the public on March 31, 2014.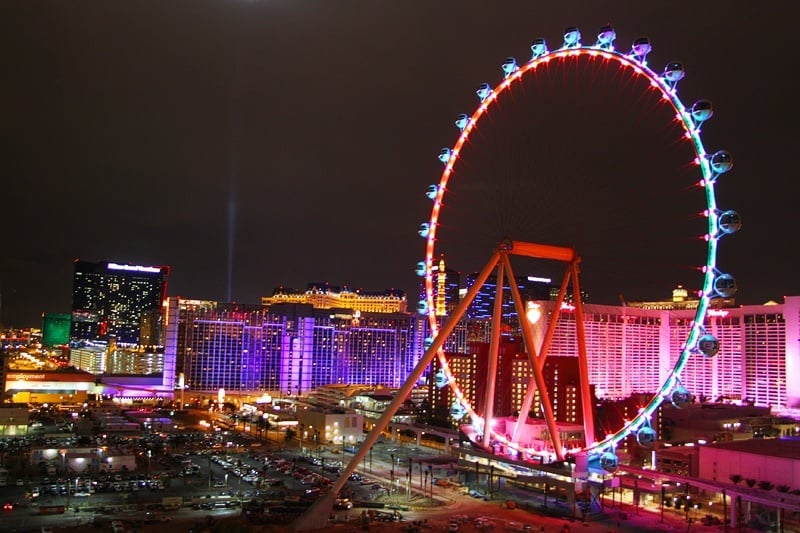 The first riders on the High Roller are employees of Caesars Entertainment (the company that build it, along with the adjoining Linq shopping and entertainment district), and their families, who will be putting the wheel through its paces throughout the weekend leading up to the official opening.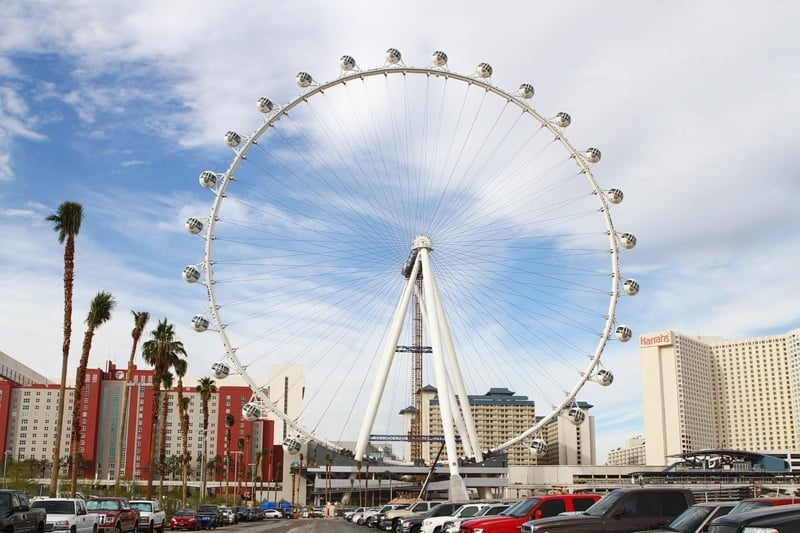 The opening of the High Roller marks the culmination of a construction process that began in early 2012.
We've been watching the making of the High Roller every step of the way, including when the High Roller was little more than a couple of nubs protruding from the ground. (Technically, they're called "plinths," but let's not get bogged down by "facts" or "details.")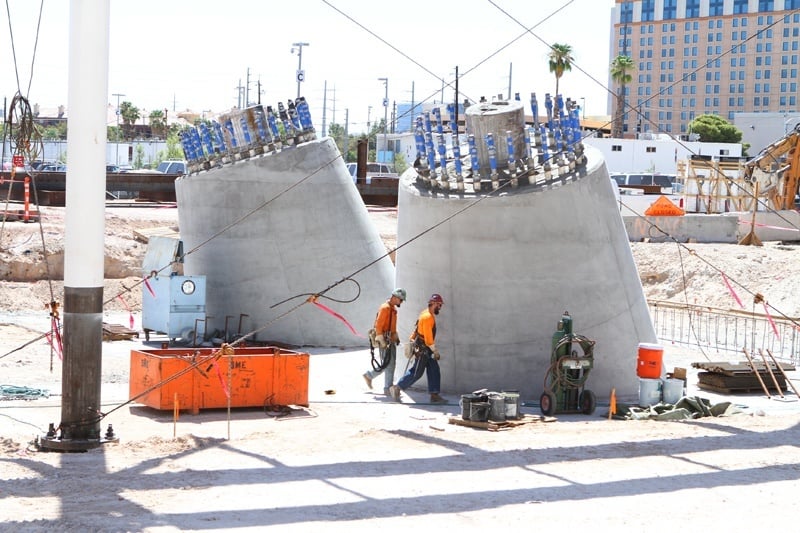 Some quick High Roller facts:


The High Roller observation wheel is 550 feet tall.


It took 7.2 million pounds of steel to build the wheel.


The wheel is held together by 112 massive cables. Each cable is 225 feet long.


Each cable has a breaking force of 550 tons.


The High Roller has 28 passenger cabins, each capable of holding 40 people. That means it can accommodate 1,120 passengers at one time.


Each cabin weighs 44,000 pounds.


The final cabin was hoisted onto the High Roller in the early morning of Dec. 3, 2013. It was the 28th cabin to be put into place, but its cabin number was 24.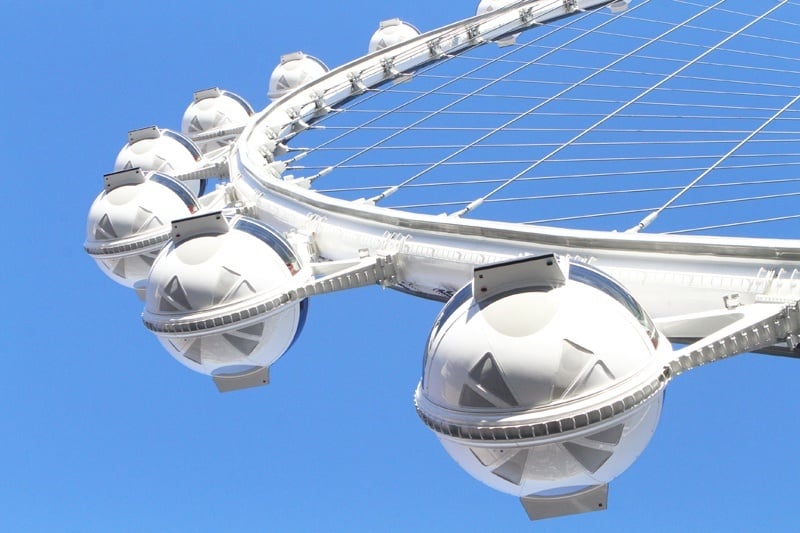 Fabrication of the wheel's various parts took place in factories around the world, including in China, Japan, France, Sweden, Italy, Netherlands, Germany, Colorado and California.


The High Roller rotates on a pair of custom roller bearings. Each one weighs 19,400 pounds.


The High Roller takes about 30 minutes to take a full revolution. (No, there are no restrooms in the cabins. Plan accordingly.)


The wheel is lit with more than 2,000 LED lights.


The High Roller has a design life of 50 years, and was built to withstand 650,000 revolutions.


Prices for the High Roller haven't been announced, but they're expected to run in the $30 range, depending upon the time of day or night.


The High Roller Ferris wheel cost about $175 million to build.
Heartfelt congrats to everyone involved with this stunning new addition to the Las Vegas experience.
Now is as good a time as any to dive deeply into our massive archive of High Roller photos and wonder at this latest example of Las Vegas OMFG.
Please bask in the magnificence of our exclusive High Roller photo gallery.
High Roller Observation Wheel Las Vegas