Here's the Latest on All the Changes at SLS Las Vegas
There's a metric ass-ton of things going on at SLS Las Vegas, so we thought it a fine time to drop by and poke around. In Vegas, that usually costs extra!
It's difficult to keep track of all the changes, big and small, happening at SLS. Mainly because we hate taking notes.
One of the most significant changes is a new partnership with Starwood Resorts Worldwide. Starwood will take over the Lux tower at SLS, rebranding it as W Las Vegas.
One of the more visible signs of the arrival of W Las Vegas is a slick new video segment playing on the screen over the hotel's Center Bar.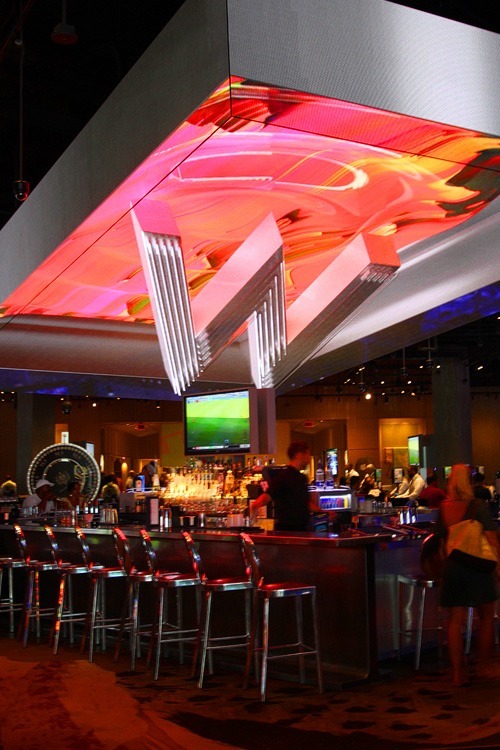 The animation wizards at SLS Las Vegas have the whole 3-D thing down following successes including an eerie floating face that's provided this blog with its most popular YouTube video, ever.
Here's a look at the floating W above Center Bar. We love it even more because it's designed to look like neon!
What else are they up to at SLS? The high limit room situation at SLS Las Vegas is in a state of flux at the moment. Sorry, rooms.
It seems the casino realized its existing high limit room wasn't drawing high-end players, and perhaps not for the reason you'd suspect. (SLS has struggled with a challenging location on the north end of The Strip since it opened.)
See, the high limit room was decked out in a predominantly white color scheme.
While a gorgeous space (it was created by highly-regarded artist and designer Philippe Starck, as much of SLS Las Vegas was), those familiar with Asian superstitions know white is associated with death, mourning and bad luck in Chinese culture.
In the words of gaming expert Homer Simpson, "D'oh!"
Beyond the unfortunate color scheme, SLS realized high limit table games players don't care for the sound of slot machines too much. The existing high limit room had both tables and machines.
As pictured below, SLS has removed all its slots from the original high limit room. We hear there are plans to redecorate the room in another color, probably red (good luck in Asian cultures).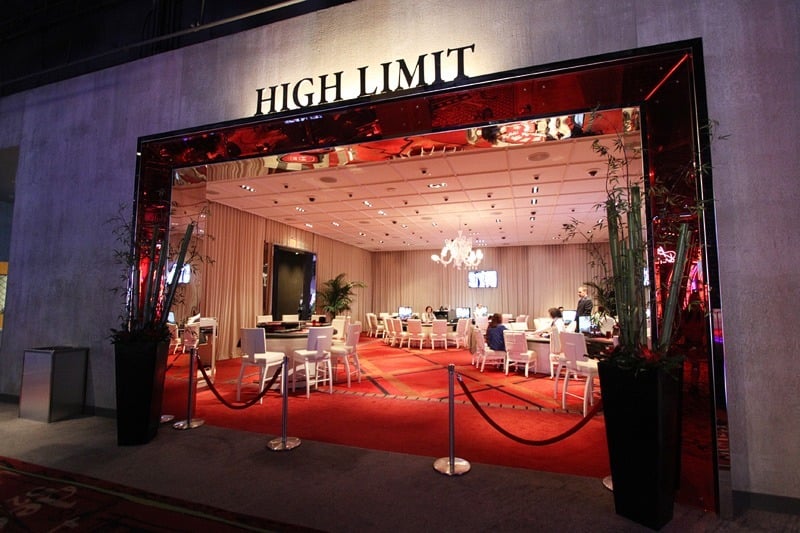 SLS Las Vegas now has a dedicated high limit slot room in the space that once held a Fred Segal He store, near the main casino entrance. All the resort's Fred Segal shops were closed after SBE Entertainment Group sold its 10 percent stake in the hotel-casino. There will be a quiz.
Here's a look at the new high limit slot room, which we definitely can't share a photo of because it's against the rules to take photos in a casino.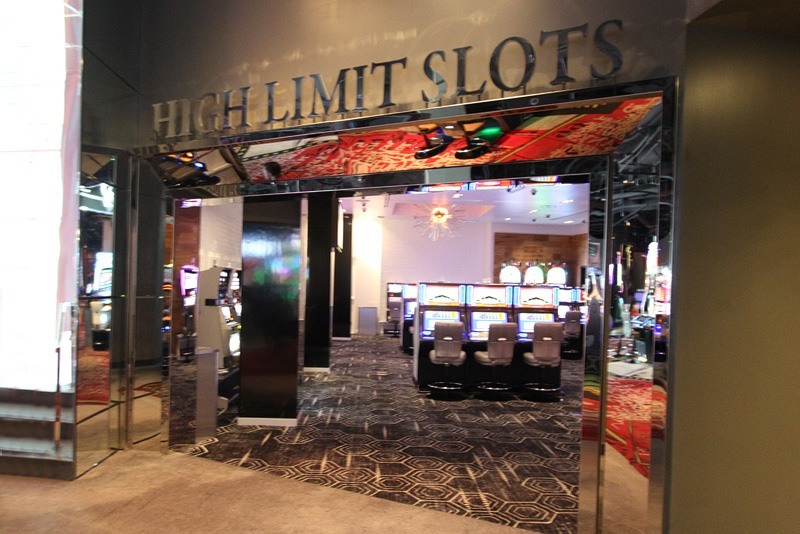 So much ground to cover and so little attention span!
Speaking of ill-advised color schemes. Remember Ku Noodle? The noodle restaurant. This isn't rocket science.
Any ideas why it never caught on and closed recently? Asian noodle restaurant. Designed by Philippe Starck. Completely white decor. Starting to see a pattern here?
All traces of Ku Noodle have been erased. SLS isn't messing around. Things that are working get to stay (Cleo and Bazaar Meat), things are aren't have to go.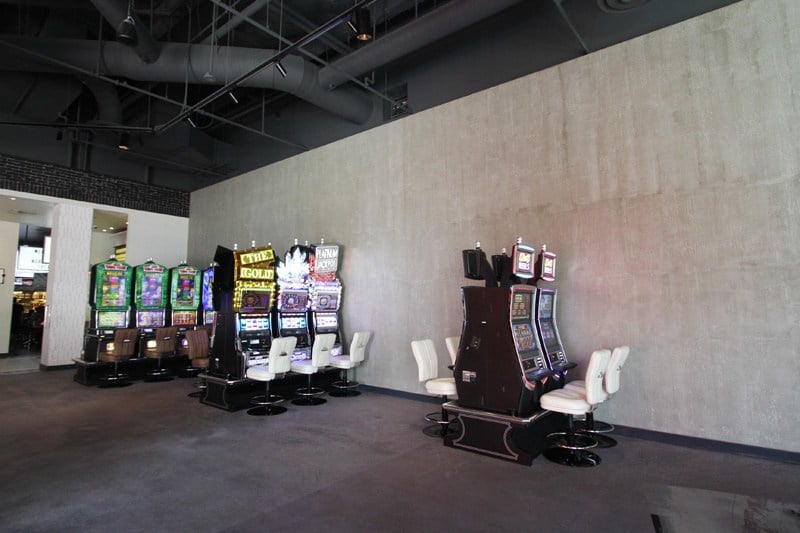 Elsewhere in the casino, it's worth noting the casino's loyalty club desk has moved.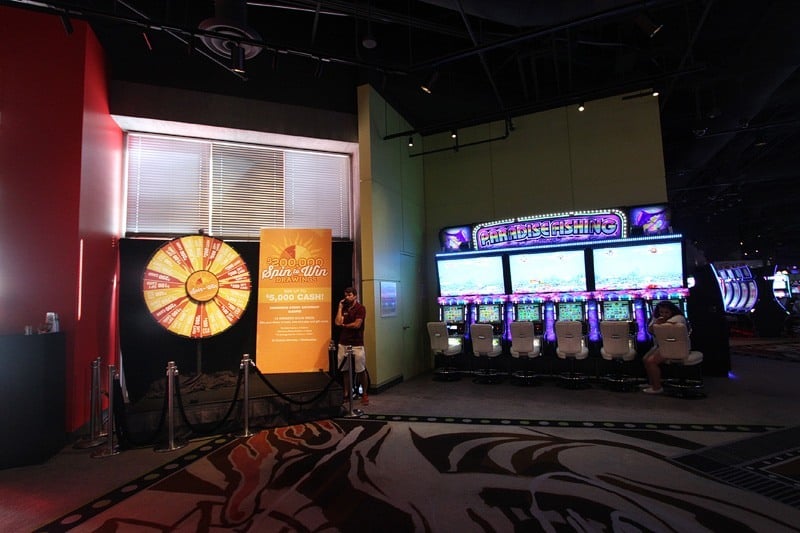 Players club business can now be done at the casino cage.
Rolling right along!
Roam a bit more and you may come across the resort's retooled sex shop. Gone are the sex toys, and now the space serves as a lounge for guests of the hotel's Story tower.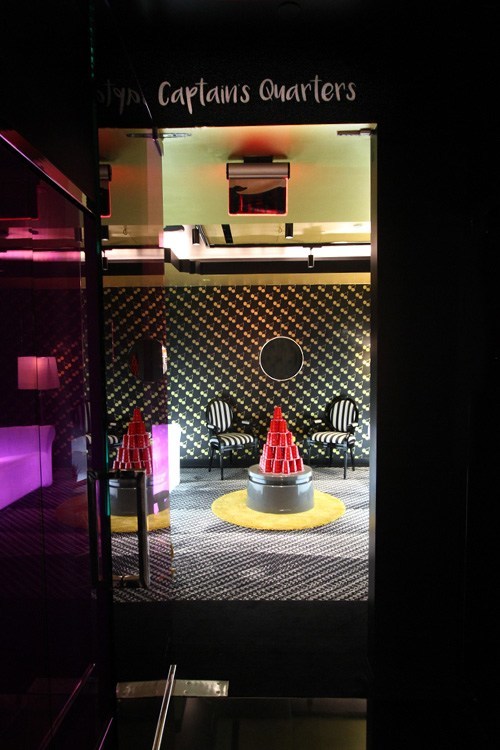 The new Captain's Quarters lounge hasn't been publicized, which makes it one of those "discoverable" areas the Millennials presumably love so much. We aren't a Millennial, but we discovered it and quite enjoyed the quirky vibe, including the glowing couch action.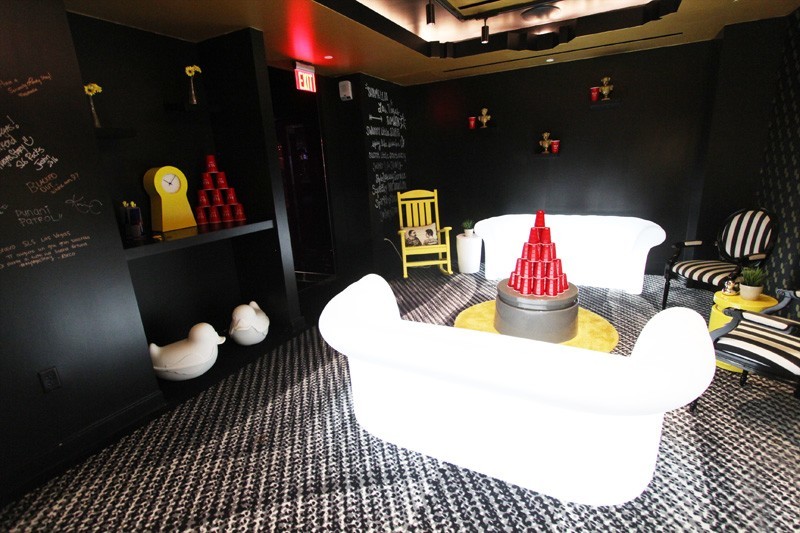 The Captain's Quarters lounge, including a photo booth, is one of the perks of staying in the Story tower (there's even a friendly staffer who can serve as a personal concierge).
Getting some good ink is a new Story tower promotion where guests who stay two nights or more can raid the room's minibar for no extra charge.
Here's what you get with your #MyVegasStory package. Learn more.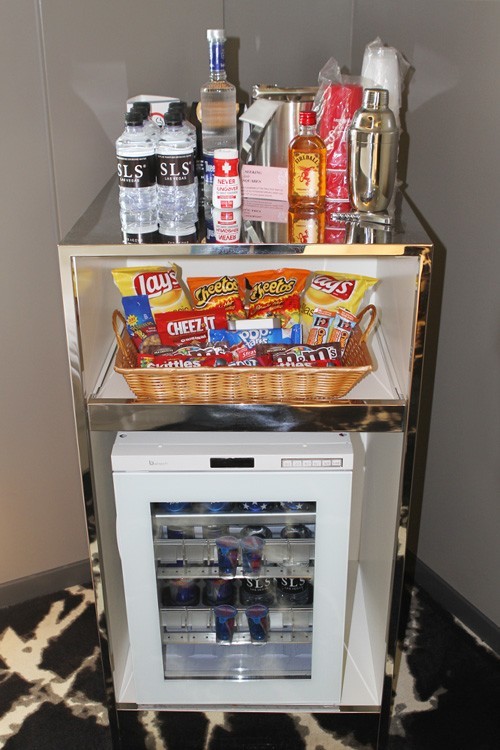 There's a large selection of snacks, water and soda, as well as beer, a bottle of vodka and even a bottle of fireball. And several apple-flavored shots. The minibar contents are valued at $200, so not a bad deal.
The minibar is re-stocked every two days, so if you stay four nights, you get to raid the minibar again.
This promotion runs through September 5, 2016, and also includes VIP access to the hotel's Foxtail Pool and nightclub, as well as free soft drinks at the hotel's restaurants like Umami Burger and 800 Degrees, the pizza place.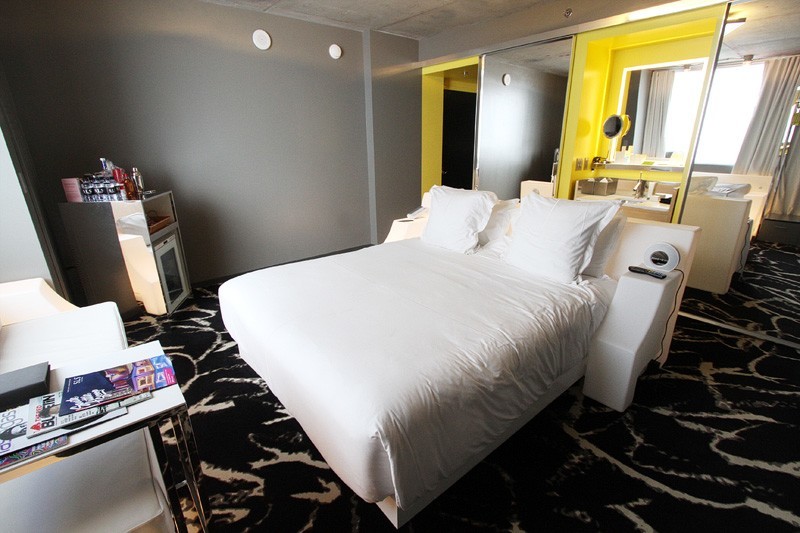 Rounding out our round-up of things worth noting at SLS Las Vegas is a fairly large construction project that hasn't gotten much mention but warrants it. Especially if you're into Las Vegas resort construction porn. Which we hear is a thing. For other people.
Here's a sweet pic of the construction of a new structure that will become a three-story addition primarily used for meetings and conventions. There will be a pool on top, Wet.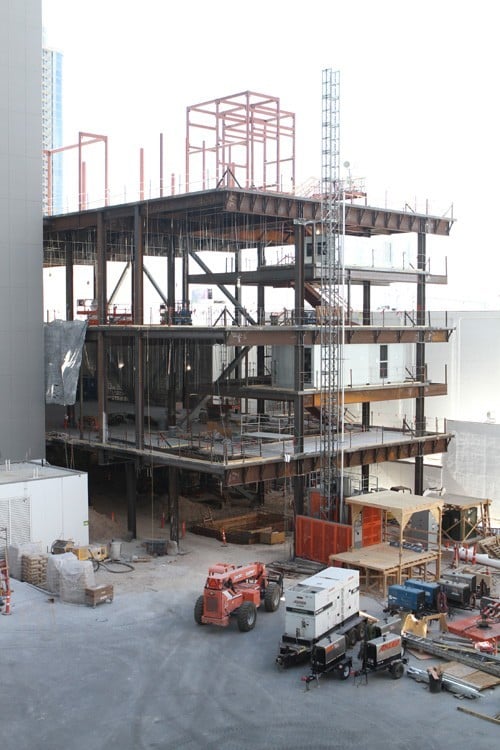 The large erection (what, you believe photo captions?) is on the north side of the resort, fairly invisible to passersby on Sahara Boulevard and Las Vegas Boulevard, although it's easily spotted from the bridge connecting SLS Las Vegas to the Las Vegas Monorail.
That about covers it!
Rumors persist about more changes to come at SLS, including a shake-up in the resort's entertainment programming (adjustments have been made due to some recent incidents involving guest asshattery, long story), more changes to the casino floor (baccarat players like it quiet, thank you) and new dining offerings in the works.
While SLS Las Vegas isn't entirely out of the financial woods, things appear to be looking up. A serious effort is being made to adjust the resort's offerings to the needs of hotel guests and players, and the hotel's new concert venue, The Foundry, is reportedly a success.
All that, and W Las Vegas is sure to bring much-needed new marketing resources and visitors to the underappreciated resort. You go, SLS.
Lots of Changes at SLS Las Vegas