Harley-Davidson Cafe Failing, On the Verge of Replacement
The Strip's Harley-Davidson Cafe, known for its iconic 7.1:1 scale Sportster facade, is months behind on its rent and is rumored to be closing.
While in a seemingly ideal location, at the corner of Las Vegas Boulevard and Harmon Avenue, the Harley-Davidson Cafe has struggled in recent months, forcing the restaurant's landlord to search for a new tenant.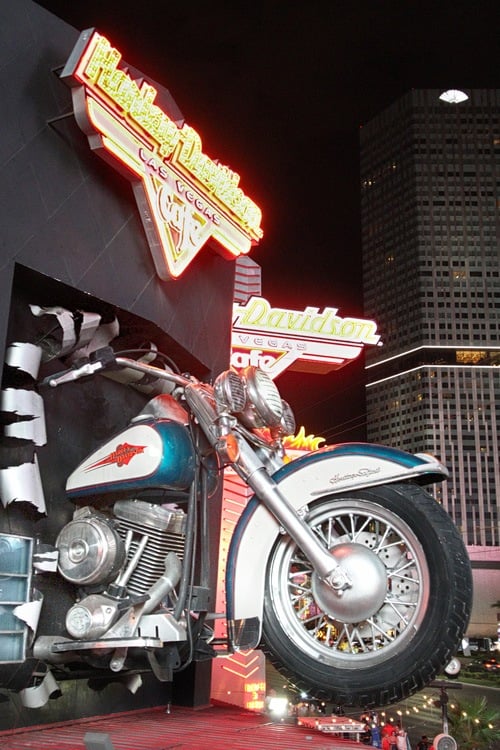 There's no word on who the replacement tenant will be, or when the Harley-Davidson Cafe might shutter. The venue opened in on Sep. 23, 1997.
The Harley-Davidson Cafe features quite a bit of Harley-Davidson memorabilia and also boasts an American flag made of 44,000 chain links. No, we did not count them. We are a blog, not an abacus.
The 28-foot tall Harley on the front of the building is a popular photo op, but a restaurant does not live by photo ops alone.
We'll keep our ear to the ground for further developments, and by that we mean we'll check in on the Harley-Davidson Cafe from time to time from the balcony at Twin Peaks. The sacrifices we make for you.
Update (10/12/16): Harley-Davidson Cafe has confirmed it will close Oct. 31, 2016. Read more.