Golden Corral Opens, Claims Bullying By Real Vegas Buffets
In a startling public statement, the just-opened Golden Corral claims it has been bullied by other Las Vegas buffets.
"As soon as we opened, we knew we weren't welcome," said Golden Corral. "Wicked Spoon put a tack on our chair, and the Bacchanal Buffet dunked our head in a toilet. It was humiliating."
Golden Corral opened in Las Vegas on Dec. 19, 2013, about 20 minutes from the Las Vegas Strip. Pundits predicted trouble, as many considered it audacious for a buffet chain restaurant to open in a city where lavish, world-class buffets abound.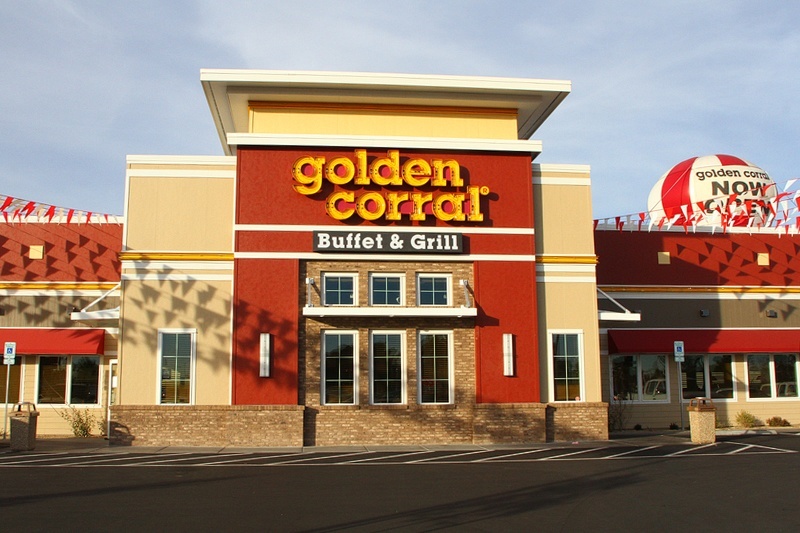 Despite reports of "rampant wedgies," authorities appear reluctant to intercede on behalf of Golden Corral.
An unnamed source at the Las Vegas Metropolitan Police Department stated, "Buffets will be buffets. A lot of this is just good-natured ribbing, and doesn't really meet the criteria for law enforcement intervention. Playing devil's advocate, have you been to Golden Corral? Maybe some of this so-called bullying is warranted. Not that we'd endorse such behavior, of course."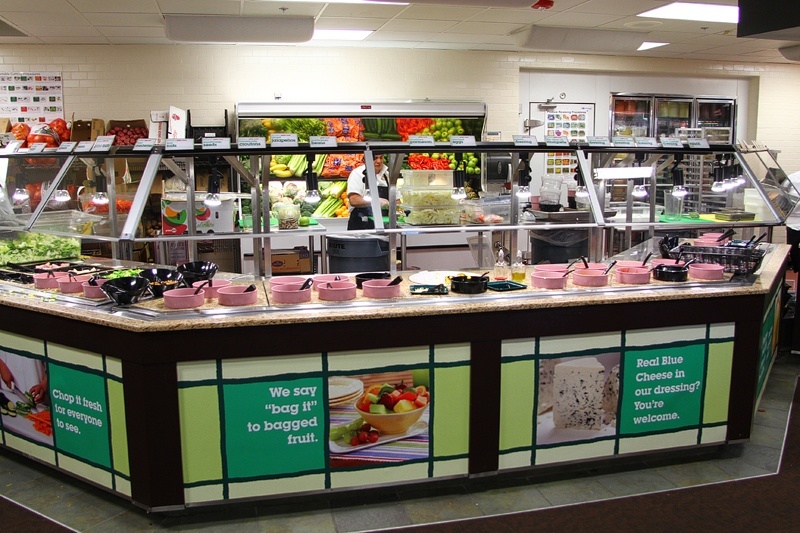 When asked about the accusations of bullying, many Las Vegas buffets refused to comment. Although the Circus Circus buffet admitted, "Look, we're just happy someone else is taking the heat at the moment."
Some observers claim Golden Corral needs to "toughen up" if it's going to play with the "big boys" in Las Vegas.
Golden Corral bristles at that suggestion, saying, "They're blaming the victim. It's not right. We can take some taunting, we're used to that. Because, you know, we're Golden Corral. But when the Spice Market took our baseball cap and wouldn't give it back, that's beyond the pale. We loved that hat."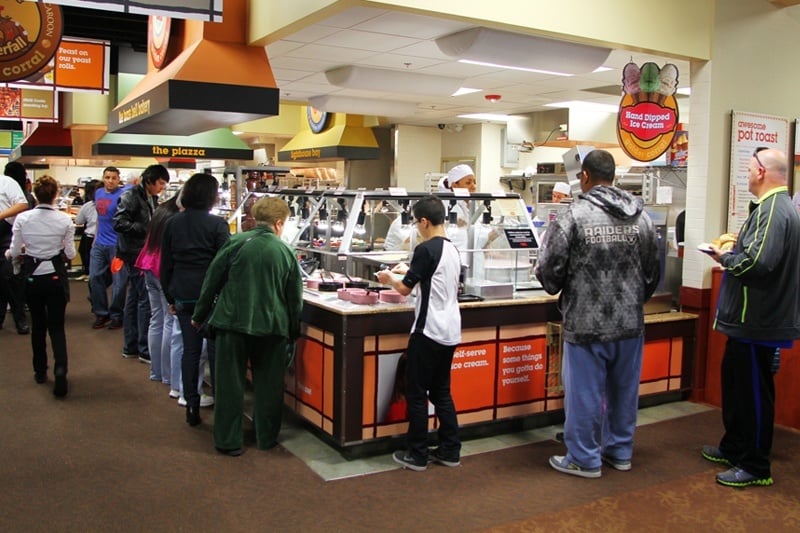 The Golden Corral is located at 1455 S. Lamb Boulevard. During a recent visit, the place was packed, so Golden Corral is clearly overcoming any challenges it may be facing as the new kid on the block.
"Success is the best revenge," says Golden Corral. "But it still doesn't make the 'kick me' sign the Wynn buffet taped to our back okay."