Gilley's at Treasure Island Had Us at Bikini Bull Riding
Gilley's Saloon, Dance Hall & Bar-B-Que at Treasure Island is a Las Vegas fixture that continues to rustle up throngs of guests with its delicious BBQ, country music, giant dance floor, bull riding and Gilley's Girls.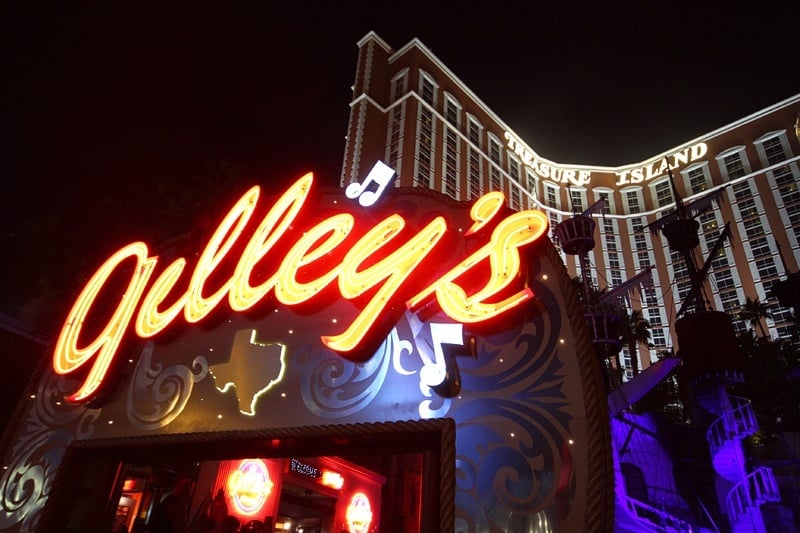 You don't have to be a cowpoke to enjoy Gilley's, with its casual, down-home atmosphere and hearty (translation: sometimes deeply fried) menu offerings.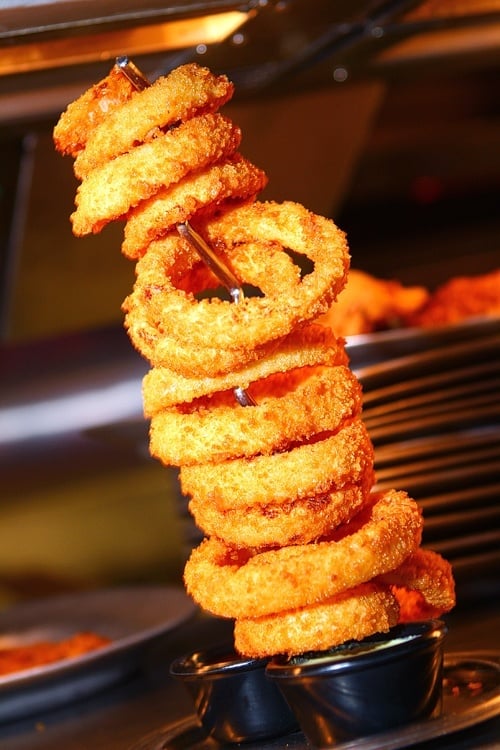 The dance floor is a big part of the draw at Gilley's, and live bands and DJs keep things lively for the two-steppers and line dancers.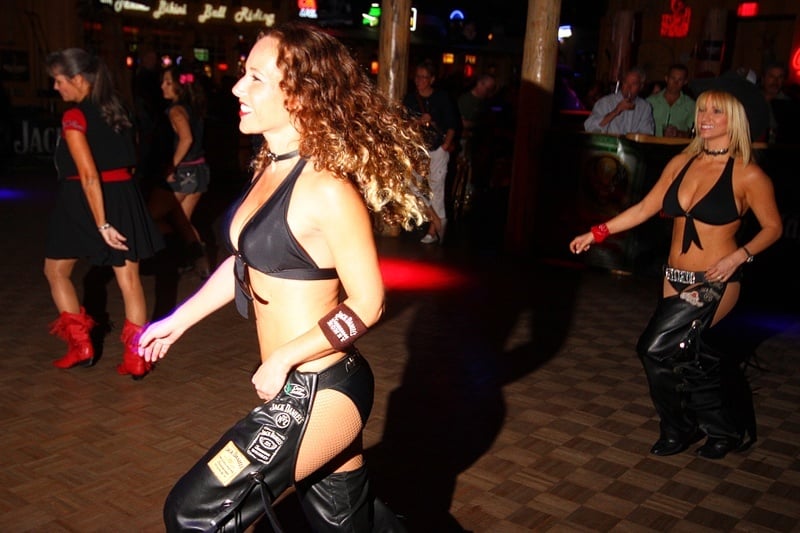 The "ambassadors" for Gilley's are its Gilley's Girls, the only position in the place that's named after the restaurant's founder, country singer Mickey Gilley.
These comely cocktail servers double as dancers, performing choreographed routines and taking to the establishment's imposing mechanical bull from time to time.
Why, here's some boot-scooting right here, thanks to the miracle of the YouTubes.
The Gilley's Girls clearly have a lot of experience under their belts!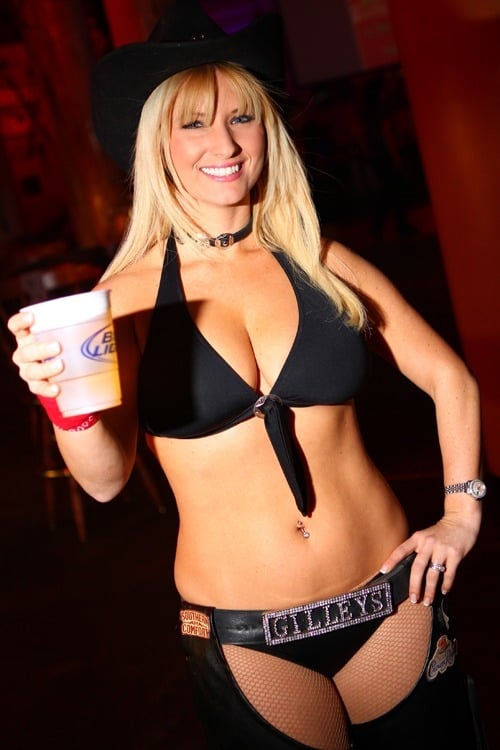 Gilley's is massive, with indoor and outdoor seating. The patio seating area provides a great view of The Strip. The outside dining area and bar have the benefit of being quieter than inside near the dance floor.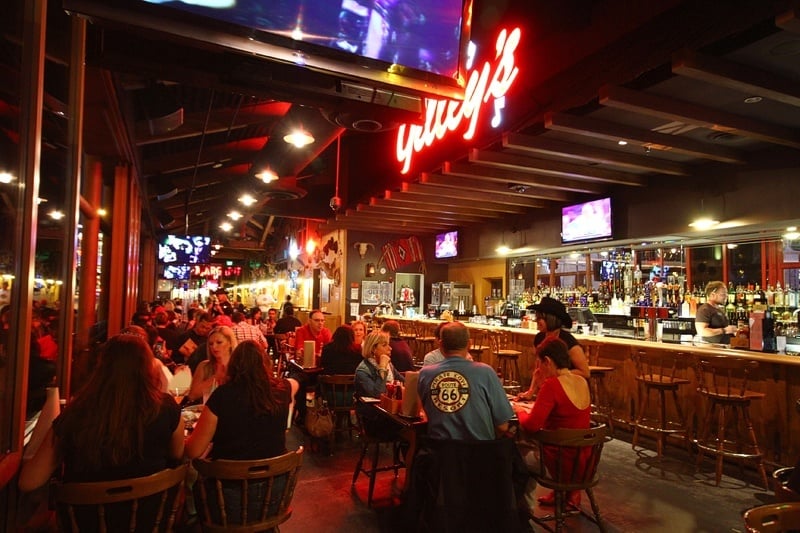 If you plan your visit just right, you could sit in the part of the patio which allows for a view of Treasure Island's "Sirens of TI" show.
The menu at Gilley's is surprisingly diverse, even beyond the popular Southwest American barbeque. The brisket filet, brisket sandwich and short ribs are especially good, thanks in large part to the restaurant's Executive Chef, Marnie Munoz. The brisket is smoked 10-12 hours, making the meat fall-off-the-bone tender, but everything's tasty, including the ribs.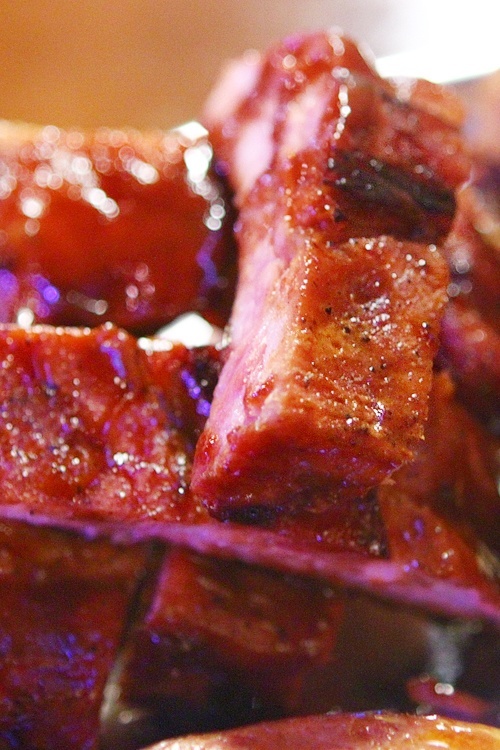 Munoz has also created some enticing vegetarian and vegan options, including veggie burgers and a taste-alike Gardein (plant-based food) chicken dish that won't disappoint.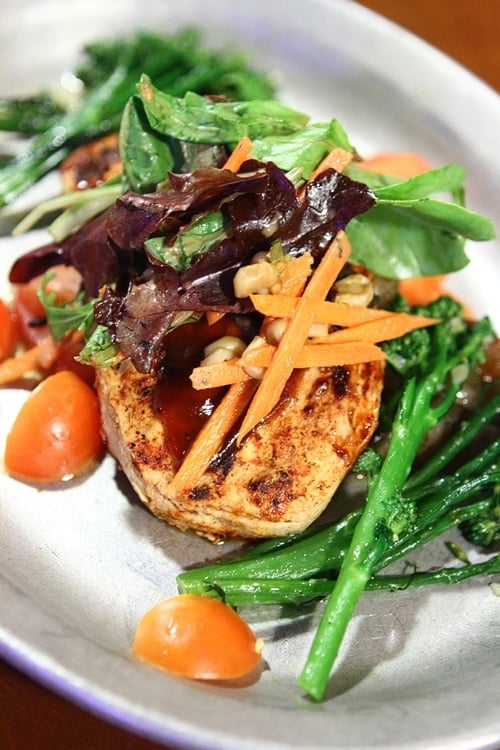 Gilley's couldn't call itself a Las Vegas restaurant without a great collection of signature cocktails, of course.
There's the Bikini Bull Rider, Gilley's Southern Sangria, Carribean Cowboy and our favorite, at least in terms of names, the "Tequila Makes Her Clothes Fall Off" cocktail. There's also a selection of adult teas and lemonades.

Here's a look at the specialty cocktail menu, as well as the menu for a variety of "Country Libations," bombs and shots.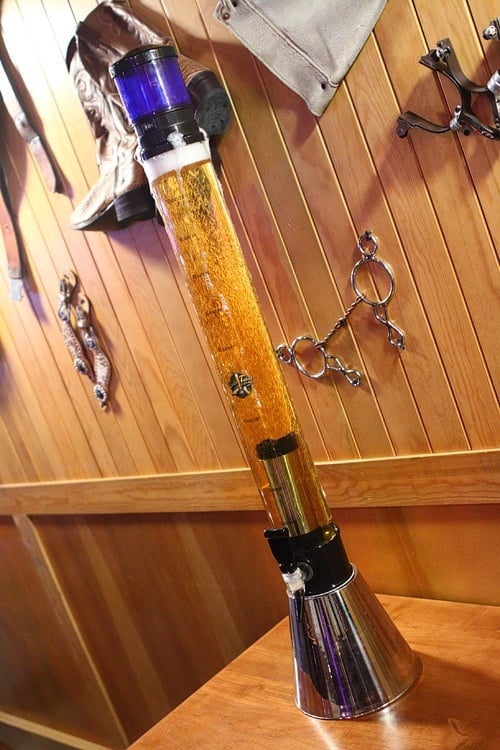 Oh, and don't forget to check out the bikini bull riding, if you're into that kind of thing.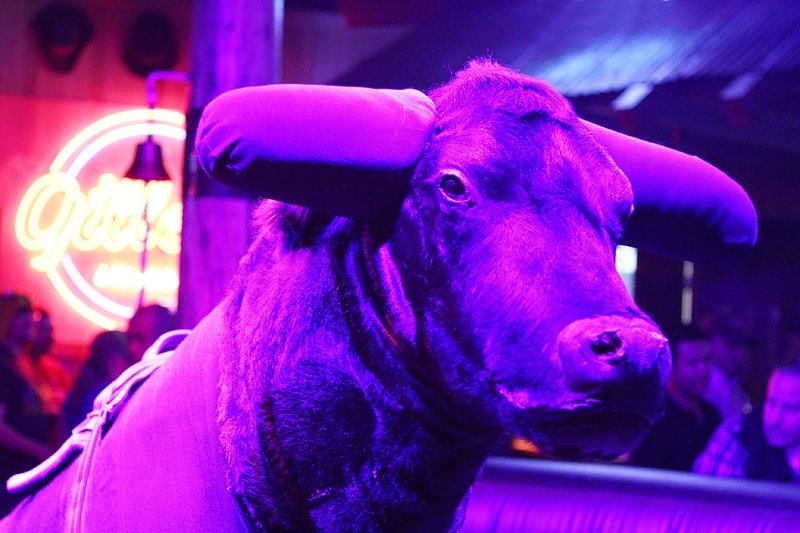 Find out more about Gilley's at Treasure Island on the restaurant's official site, and enjoy more photos in our gallery below.
Gilley's at Treasure Island