Four Multimillion-Dollar Las Vegas Restaurants in the Works
Pandemic, schmandemic. Despite the ongoing financial challenges faced by restaurants during the COVID-19 crisis, Las Vegas is still doing what it does best: Spending a metric ass-ton of money on new restaurants.
At least four high-profile restaurant projects have been announced, and these big dollar offerings are giving us a lot to look forward to in 2021 and beyond.
Each of these restaurants is budgeted in the neighborhood of $4 million. Let's take a look at what's in store.
1. Amalfi at Caesars Palace: $4 Million
Mesa Grill was a beloved fixture at Caesars Palace (it closed Nov. 14, 2020), but every Las Vegas restaurant has its season.
Celebrity chef Bobby Flay is bringing an all-new Italian seafood concept, Amalfi, to Caesars Palace in spring 2021.
Construction is estimated to cost $4 million. The only way we can see making that investment back is if there's a chicken parm dish and we dine at Amalfi three times a week.
Don't let us down, Bobby.

2. Umi Uma Japanese at Resorts World: $4.2 Million
Resorts World is spending money like it's the 1980s, and they're sparing no expense for Umi Uma, a Japanese concept.
"Umi Uma" means "seahorse" in Japanese. We trust those will not be on the menu.
While Resorts World has shared details about a number of its venues, Umi Uma hasn't been officially announced yet.
With that price tag, we trust it's going to make a splash. Resorts World opens in summer 2021.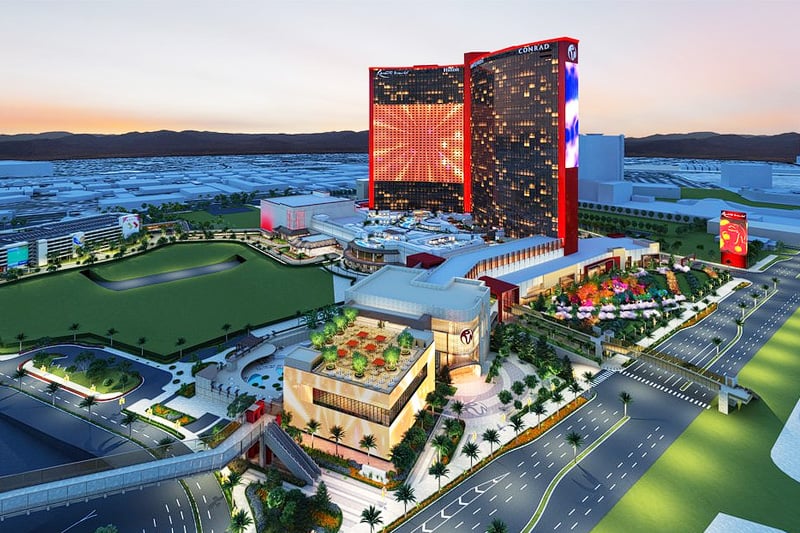 3. Strip Olive Garden: $3.8 Million
We are not making this up.
There's an Olive Garden planned for the Las Vegas Strip and it's expected to cost nearly $4 million.
Make fun, but we're ready to contribute a good portion of that in breadstick purchases alone.
The new Olive Garden will take up residence above a Target at Showcase Mall across from Park MGM (formerly Monte Carlo).
While Olive Garden may take some hits from Italian cuisine purists, there's no denying it's a crowd-pleaser, and much less a gamble than some of these other pricey restaurants.

4. Nusr-Et Steakhouse: $4.5 Million
Easily the oddest entry on this list, it seems restaurateur Nusret Gokce, better known as Salt Bae, is bringing a two-story steakhouse to Las Vegas.
The steakhouse will have a hefty $4.5 million price tag, but that shouldn't be too big a nut given Gokce is known for selling $1,000 steaks wrapped in gold foil.
The new restaurant will presumably move into a vacant spot at The Park, a sort of restaurant row near T-Mobile Arena at Park MGM.
"Salt Bae" opened a Boston outpost in Sep. 2020, but it got off to a rocky start. Still, Vegas loves colorful characters, so Gokce should fit right in.
We have no idea how this restaurant's name is pronounced, but if you're a fan of someone salting your meat off their hairy forearm, Nusr-Et is one to watch.

Las Vegas has never been known for self-restraint, but it's amazing these big budget restaurants are in the works despite recent events.
Thanks to our friends at Eater Vegas for keeping everyone abreast on all things restaurant in Las Vegas and for digging up all the scoop related to these construction budgets.
There's apparently a lot of optimism about a post-pandemic Las Vegas recovery, and nobody wants to miss out on a potential windfall.
Whether half-baked wishful thinking or prescience, we love new, shiny Las Vegas things, so we can't wait to see these new restaurants spring to life.