Fizz Lounge Opens at Caesars Palace: No Photos Allowed, We Laughed
The new Fizz Lounge has opened at Caesars Palace. Fizz Las Vegas is a champagne bar, created by Elton John's partner, David Furnish. Elton John is a resident headliner at Caesars Palace, of course, and the two have been married since 2005.
We'd love to show you what the new lounge looks like, but unfortunately, photographs are strictly prohibited at Fizz Las Vegas "to honor guest discretion," whatever the hell that might mean.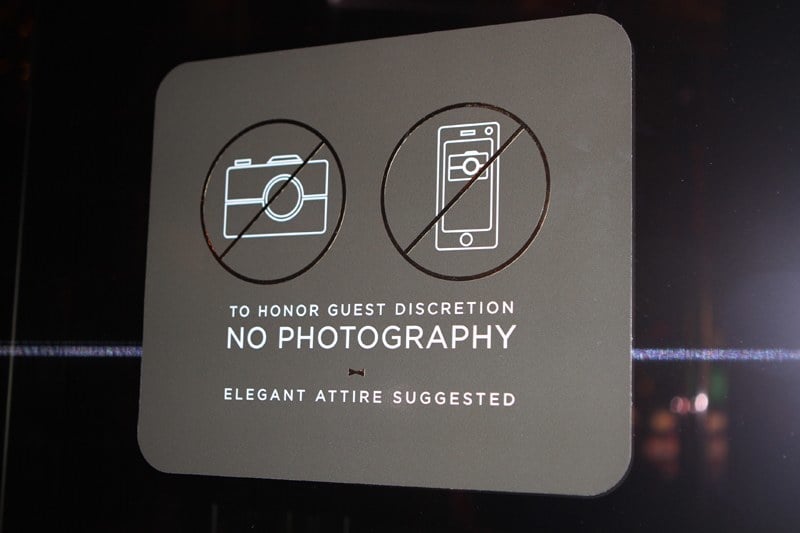 Naturally, whenever you see a "no photography" sign in this blog, photos are sure to follow!
Here's the entrance to Fizz. The lounge sits between The Colosseum and The Forum Shops, right off the casino floor.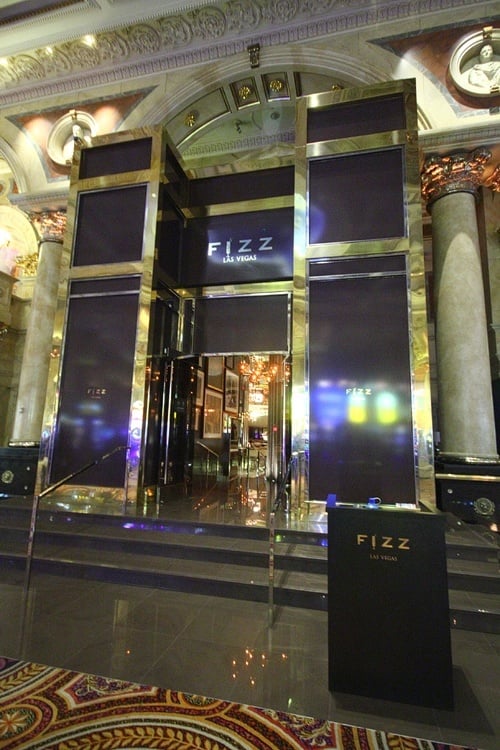 The interior of the 2,750-square-foot lounge is fairly gorgeous, as befits a knight and his husband.
The lounge is being described as "the epicenter of chic, celebrating the crossroad between champagne and couture cocktail offerings." We love Las Vegas marketing! It's like a wet cat fell onto a computer keyboard and that was the result.
Let's take a peek inside, shall we?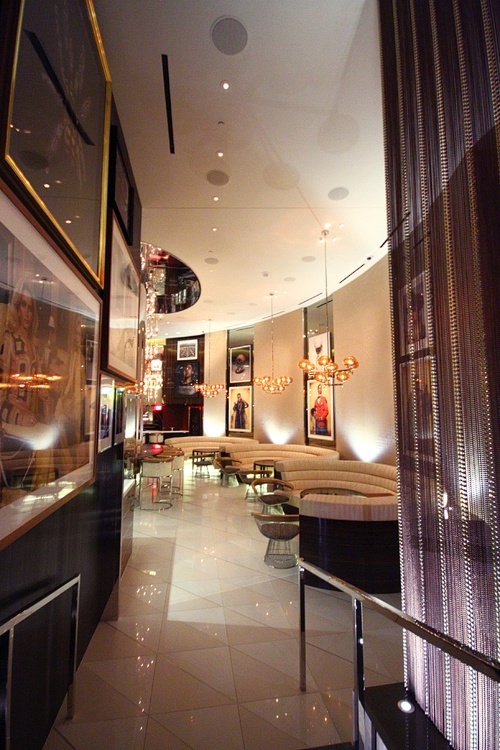 We felt O.K. violating the no photography policy because there was no "guest discretion" to honor. Specifically, there were no guests. Not even one. Perhaps that's because nobody's allowed to take and share photos. Well, not nobody.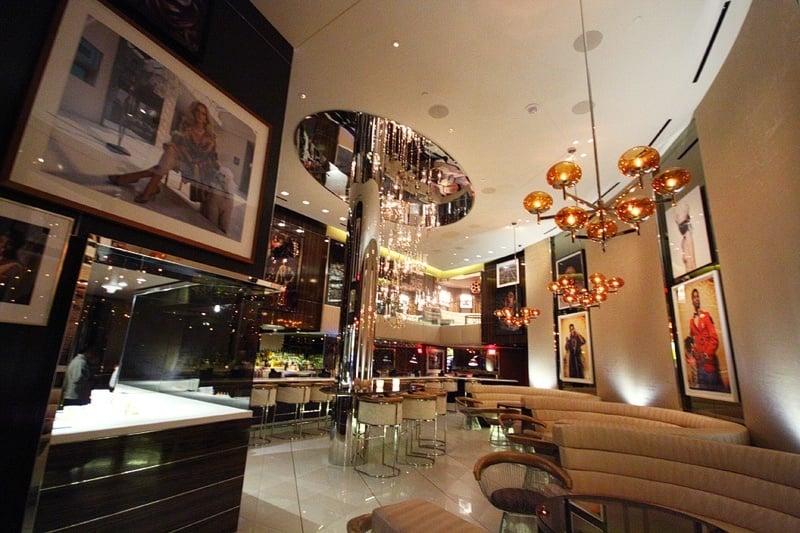 Our overriding impression of Fizz would have to be, "Who is this for?" It's nice and all, but it feels out of place. "Elegant attire"? It sounds exclusive, but from the lack of customers, maybe it's a tad too exclusive? (Velvet ropes outside Fizz when it first opened are gone now, so maybe somebody realized this isn't the place for that level of snooty.)
Are Las Vegas visitors clamoring for more champagne? Fizz may not be around long, unfortunately, but we expect it'll get a boost when Elton John returns for another set of shows next year.
Fizz cost $3.2 million to build. Ouch.
Fizz Las Vegas is now open 5:00 p.m. to 2:00 a.m., Monday through Thursday and noon to 4:00 a.m. Friday and Sunday.
Let us know what you think if you stop by.