First Looks at the New O'Sheas and the Future 3535 Bar at The Quad
Fans of O'Sheas, the little casino that won over legions of fans with its cheap hooch and low table limits, have been anxiously awaiting its new incarnation in the space between The Quad and The Linq.
We breached security to get the first photo of one part of the new O'Sheas Las Vegas.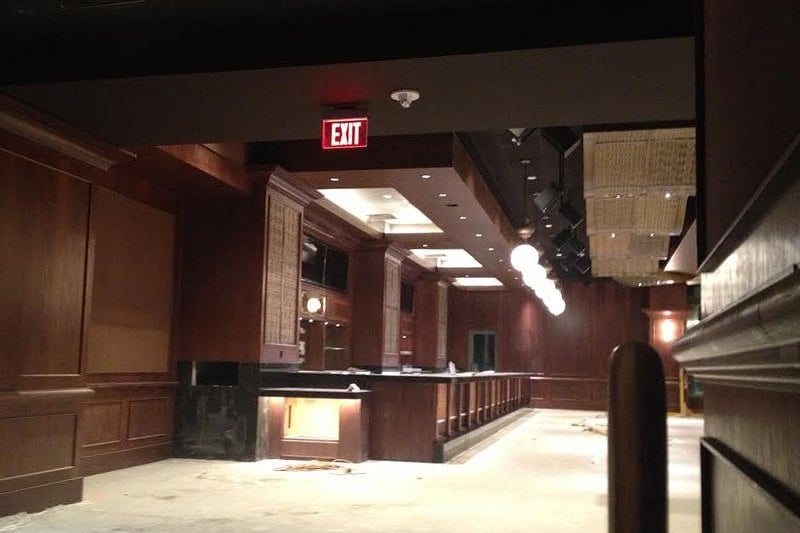 We couldn't get a good view because the new O'Sheas is completely hidden from view, although portions of the new establishment protrude into the casino area of The Quad. (Customers will be able to enter from The Quad on one side and from The Linq shopping and entertainment district on the other).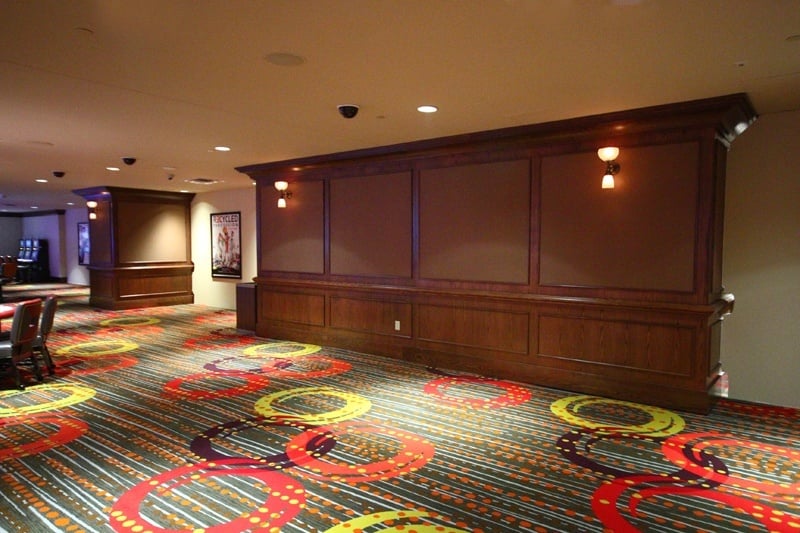 The bar area, with its dark wood, appears to be coming along nicely, despite our nagging feeling the new O'Sheas will be the O'Sheas we know and love pretty much in name only. Change comes at a price.
The good news is Lucky the Leprechaun (Brian Thomas) will return to keep the party going, including free pours from atop the new O'Sheas bar seen in our photo.
We're happy to report the renovations in The Quad's casino are in the home stretch, with just one walled-off area remaining.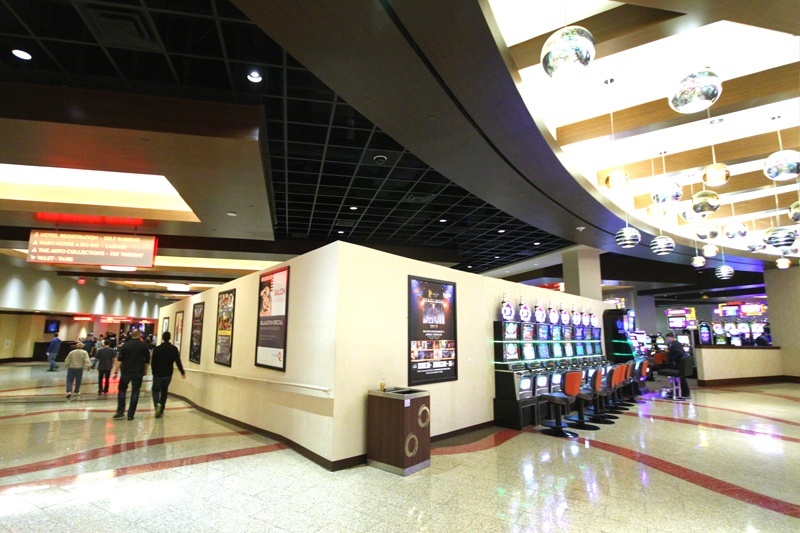 Unfortunately, the construction wall is 20 feet tall, so there's no way for us to get a photo.
Seriously, you fell for that? Do you know this Las Vegas blog at all? Of course we got a photo over the wall. Boom, as the kids say.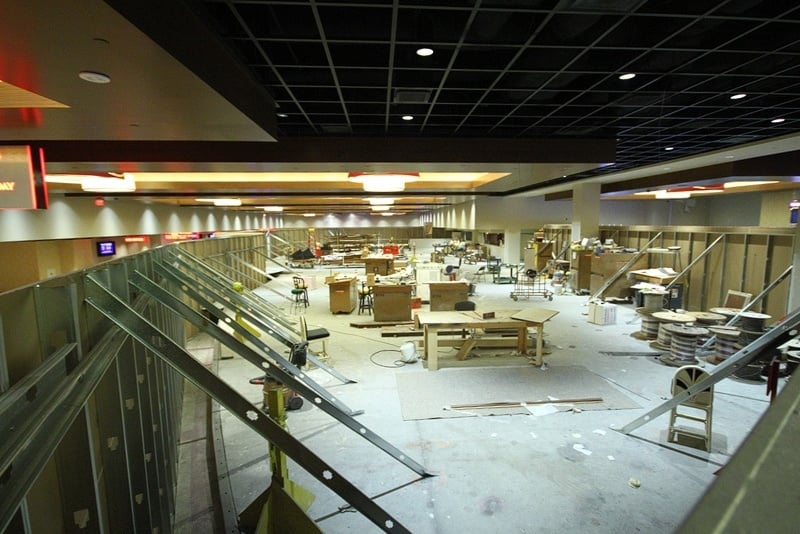 This area is pretty sparse, but is presumably where a new casino bar will be located. The new bar is likely to be called 3535, after the address of The Quad, although we hear the name hasn't been finalized.
Word on the street is that this new casino bar was built out, but a muckety-muck didn't like it, so it was taken down. Anything worth doing is worth doing again!

The new 3535 bar will have a focus on mixology, so that's something to look forward to. The Quad's Catalyst Bar turned out great, and the drinks are tasty (although a tad expensive if you're not playing at a video poker machine), so we're looking forward to seeing what's next.
Oh, and while we're on the subject of rumors at The Quad, here's a juicy one: The rooms at The Quad, formerly the Imperial Palace, are known to be some of the worst on The Strip and have been subject of harsh criticism for awhile.
Now, we hear a significant amount of money has been shaken loose for room renovations, even surpassing what was originally planned. We're expecting the rooms to be renovated in 2014, and it's about flipping time.