Downtown Grand Snafu Reaps Big Wins for Players
It's a Las Vegas story almost too good to be true, but it happened, and it's sure to become the stuff of casino legend.
Recently, an error in Downtown Grand's loyalty club system resulted in thousands of dollars in unearned free play for customers and tens of thousands in losses for the downtown casino.
Here's how it went down.
On Mother's Day, May 14, 2017, guests using their player's cards noticed something strange when they accessed their Downtown Grand Rewards loyalty club accounts.
Rather than the typical free play offered by the casino, customers realized they were being given hundreds of additional dollars in free play for no apparent reason.
Ultimately, a system glitch resulted in each slot player receiving nearly a thousand dollars in free play ($970, to be exact), irrespective of their previous level of play. Or, to put it into the parlance of casino management, "Aieeee."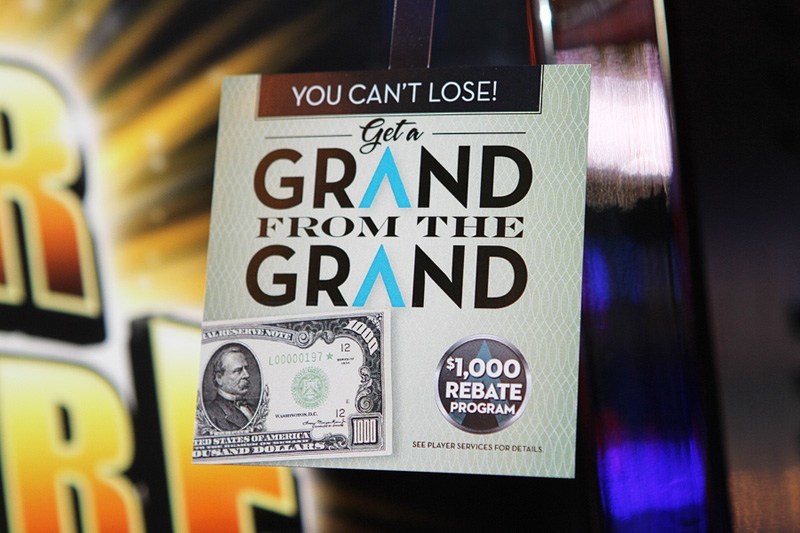 Word of the snafu spread quickly, with customers alerting friends and relatives by phone and text so they, too, could take advantage of the administrative fluke.
While casino free play has no cash value, players are allowed to keep winnings resulting from the use of free slot play.
Downtown Grand's incident (most likely caused by human error, according to casino insiders) resulted in players cashing out for substantial sums as a result of the gaff.
There's no way to know how many players took advantage of Downtown Grand's mistake or how long the glitch was in effect before casino management rectified it, but it's safe to say the casino took a hit for tens of thousands of dollars.
One customer inquired about the abnormally generous free play and a Downtown Grand employee claimed a similar aberration had transpired a week prior, but players had mistakenly received free play in the $100 range.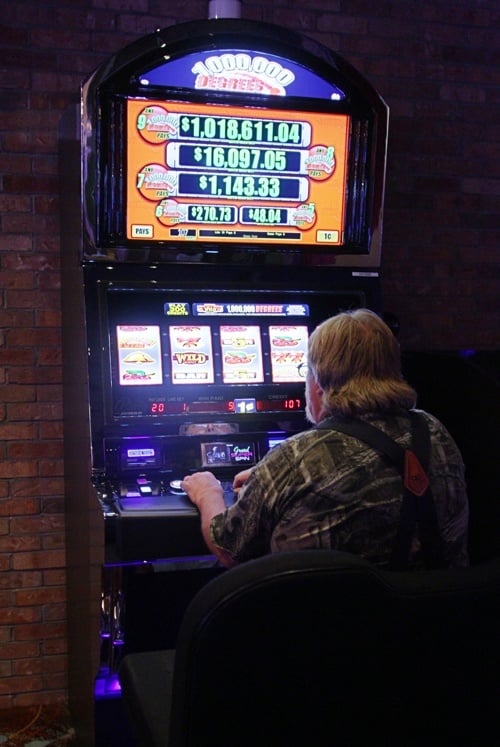 While magical for gamblers, errors like the one at Downtown Grand can do serious damage to a casino's bottom line. Casino computer systems are sophisticated, but remain vulnerable to human fallibility.
The good news is Downtown Grand seems to have found its footing in recent months. We've heard the resort's room bookings are strong and there are plans to add more room inventory soon.
The resort has also announced it will transform a nearby parking structure into The Quad (don't get us started about the name), an entertainment district featuring a tavern, concert venue and fitness center. Read more.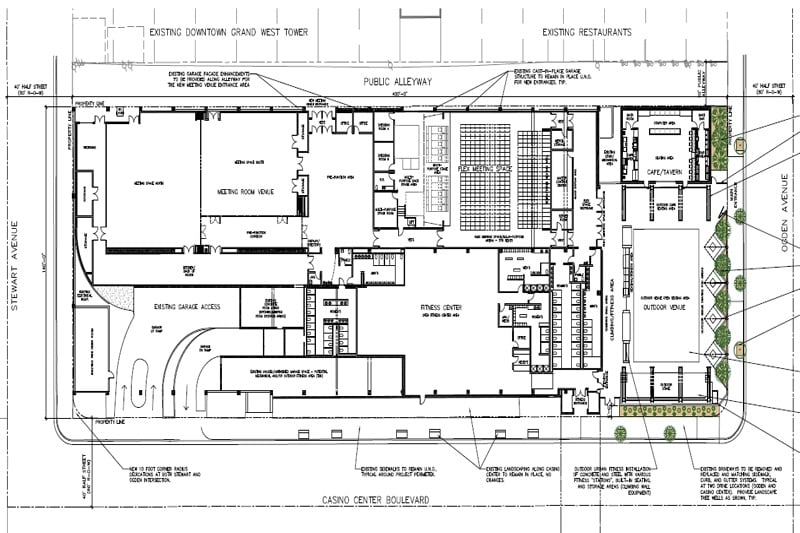 Here's a better look at the plans for The Quad at Downtown Grand.
So, here's the question: If you realized you were getting a thousand dollars in free play you hadn't earned, what would you do? Would you keep playing or report the error to casino officials?
Let us know. We're a Las Vegas blog, so we won't judge. Probably.